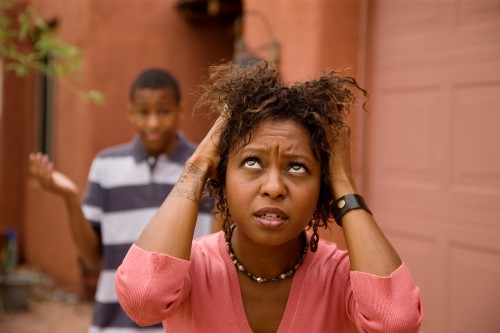 What is a parent to do? What is a parent to do when you provide your child(ren) with all the resources needed to be successful in school but they prefer to act differently? What is a parent to do when he/she ensures that the youth has a roof over their head, clothes on their back, and a hot meal for breakfast, lunch and dinner but the youth decides to do what they feel is best?
Well, I know many of you reading this would agree not to spare the rod, so to speak.  Back in the day of our mothers and grandmothers, non-sense in school was never an option.  Our parents did not tolerate nonsense.  The child would not have been able to sit down for a few days but nowadays, a parent had better look out.  Nevertheless, what is a parent to do.  Education, religion, ethics, morals, and values are just a few topics that are taught in the homes and seriously enforced day to day.  However, a lesson is only as good as its execution.
As a parent of a preteen that had two parent- educators (mother is still an educator), my son decided to test the waters this past spring during testing time.  I am taking the time to share this story for there remain a number of testimonies to surface from it and for other parents. Additionally, I know there are other parents that fall into this scenario and one day may walk in our shoes (even with multiple siblings).
My children attend a private Christian school and unlike public schools, private schools are not inundated with as many testing scenarios as the public school systems throughout the school year.  Private schools do test their students as required by grade level.  My son, at the time was in the 6th grade; the year of transition.
My son has been a straight A student since pre-k and has only missed school one day since pre-k as well.  He has made honor roll every quarter except once in 1st grade and does well on regular tests, quizzes, and with homework (when he remembers).  He excels in math, science, bible studies, and so forth but has a problem in reading comprehension.  This area has always been his downfall. Reading short or long passages and attempting to recall them does not work for him at all.  As a matter of fact, he would skim as swiftly as he could at times and other times, he would really attempt to take his time.  During the testing week for middle-schoolers at his school, he decided to move quickly and not with quality care on his tests.
When report cards were distributed on May 30, 2009, my son received out-standing reports.  He made for the 1st time, perfect grades in two subjects- math and geography.  He did well in every other subject as well.  We were off to a good start for the summer.
On June 15, 2009 the test scores from the assessments returned and the results were not good.  They were below adequate.  The bright and shining academician had left the building.  My son was promoted to the 7th grade with flying colors, according to his report distributed in May.  On the contrary, the test scores from the assessment taken in March exhibited below grade level performance.  When I opened the results and reviewed the scores, I had to think maybe there was a mix up with another child in another school, probably with the same name whose scores I was looking at.
However, this was not the case.  My future 7th grader and honor roll student's average grade level in terms of performance was the mid to lower 6th grade level and in many areas 5th grade levels.  Shocked, surprised, and devastation were all emotions that crossed my mind. You see there was an academic gap in achievement somewhere along the way and at the end of the day, closing it was all that mattered.  In my opinion, at this juncture of his life and academic endeavors, it was more important that we figure out how to address this major situation. Yes, I can belabor why it happened and what caused it, which are two very important topics, but harboring on problems all day was not going to help him move forward. What we eventually needed to focus on was where do we go from here.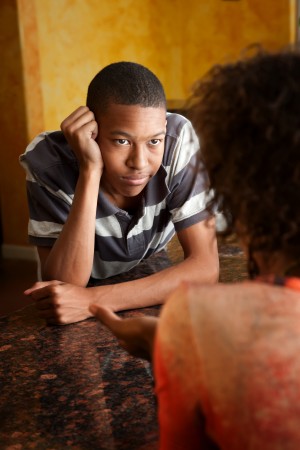 I sat down and spoke with him in a calm manner; not judging or ridiculing him concerning the results.  The results of the test spoke volumes to him.  When he reviewed it, he broke down in tears and begin analyzing the results for him-self.  As a part of his analysis, he begin to discuss strategies as well.  The next morning we went to his school with hopes of making an appointment with his principal, but surprisingly was  able to see the principal unscheduled. She took 2 1/2 hours out of her day to meet with us.  She was actually expecting me at some point after she had reviewed the performance scores for herself.  At the end of the discussion, both my son and I had fresh perspectives.  As a parent and an educator, I felt like I had failed him but I soon realized I can only give him the tools he needs to be successful.  It is up to him to execute those tools without reservation.
After further discussion on all that had transpired, we decided to tackle his main problem of reading comprehension.  The longer passages on this assessment threw him for a loop. Since the assessments that he'll continue to take will be even longer and tougher, the next morning we began summer school at home.  Each day, he is reading a book and writing 5 paragraphs: an introduction, a summary, and three additional paragraphs.
Every day, except weekends, he has been reading stories and writing summaries. We started with preschool-type books for easy reading.  As he continues to build on the short passages in these books and writing his journal entries, he is improving not only only his reading comprehension skills, but in his writing, spelling, and handwriting skills as well.  He is becoming more focused too.  We turned a surprising situation into a blessing.  He will be ready to go back in the fall and excel overall in closing the academic achievement gap as well as in building his self-esteem.  He is becoming more confident in his understanding of how to write efficiently.  He is becoming a better speller and is understanding more and more that he can do anything he puts his mind too without the help of his parents hanging over his head all the time.  His future remains as bright as he wants it to be.  He holds the key to success and we are merely here to help guide him.
Blessings'
Dr. Tekemia Dorsey
Education Contributor for Bronze Magazine