By Aaliyah Ransome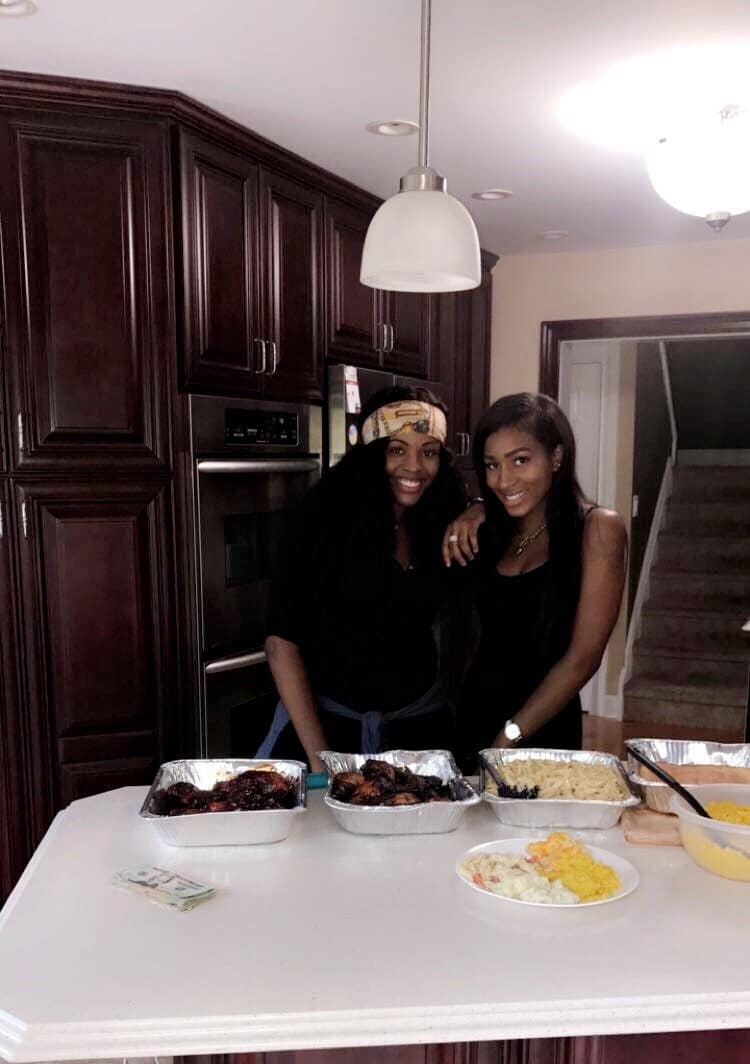 Meet T'Keyah and Rayne, the founders and CEOs of "Good Eats W. TK & Rayne." T'Keyah, a Brooklyn native and Delaware State University student, started the catering company with her business partner, Rayne during their Freshman year after realizing their passion for cooking Sunday dinners for their friends. The business is currently available to DSU students and customers near DSU. Orders can be placed at goodeatsceo@gmail.com. Once orders are placed, customers will specify whether orders are for pickup or delivery.
Was it always your plan to start a catering company? If not, what was your dream job?
It wasn't always our plan to start a catering business. When I was growing up, learning how to cook was actually my least favorite thing to do. We're both Sports Management majors and our dream jobs are to be sports agents for players in the WNBA, NBA OR NFL. However, after we started making dinners for our friends, we both got the urge to learn more.
What was the hardest thing about starting "Goods Eats W. TK & Rayne?" Do you have any regrets about anything you've done with your business?
We didn't find anything hard. Everything happened at its own pace. The only regret I have was not starting this catering business sooner.
How is the work split? Do you both cook or does one cook and the other handle the business aspects?
We both cook and handle the business 50/50 so we're both filled in on what's going on.
How does your families feel about your business?
Both of our families are very supportive. They've been there since the beginning and they allowed us to have our very own "Good Eats W. TK & Rayne" food tasting cookout.
What kinds of foods do you specialize in?
We specialize in Caribbean and soul food dishes. However, we try a bit of everything to make sure our customers have a wide selection to choose from.
What is your signature dish? Where did the recipe come from?
My signature dish is Rasta Pasta. Rayne had a special sauce that she would make with baked mac and cheese, and I decided to incorporate her sauce with my Rasta Pasta sauce. With that. we made our very own "Good Eats Rasta Pasta Sauce." For my supporters, what makes my Rasta Pasta sauce so good is Parmesan Cheese.
Where do you plan on taking "Good Eats" in the next few years? Do you plan on opening a restaurant or will you stick to catering?
Our goal is to have a restaurant by 2020. Our restaurant will also be a reference point for event catering.
What advice do you have for other young chefs and business owners?
My advice is for them to take risks! Have fun and never limit yourself to what you know.
For those of you in the DSU area, be sure to check out "Good Eats W. TK & Rayne." Here's some photos of the amazing meals sold by T'Keyah and Rayne.