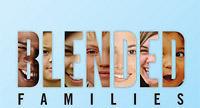 I just wanted to commend the mothers of my nieces and nephew. My brother has two children by one woman and one child by another woman and can I say that they have mastered this BLENDED FAMILY THING. These women are both under the age of 35 and the level of maturity that they both exhibit is worthy to be praised. They respect one another. They aren't disrespectful towards one another and they work as a team for the greater good of their children, whom are sisters and brothers.
My oldest niece and nephew's mom owns a day care center, which my youngest niece attends that has a different mother. Yes! I did say what you think that I said. My oldest niece and nephew's mother owns a day care center and my other niece that has a different mother attends it. One day I picked my baby niece up from school. She is three years old and her teacher, which is my other niece's mom says "Study your words and no television." So when I took my niece home to her mother she says to her "Ms. Daya, said "Study my words and no television" and her mother's response was "Well that's just what we are going to do."
After hearing and witnessing so much petty, baby mama drama amongst women I am just impressed by these two women and I see that the BLENDED FAMILY doesn't have to be full of BABY MAMA DRAMA, if all parties maintain their boundaries and if both women are mature and are happy within themselves, because we all know that misery loves company.  It is also imperative that the woman that is no longer in a relationship with their child's father doesn't have false expectations of being back with him, if he is in a relationship with another woman. Fully accepting the fact that he has moved on with his life will allow her to move on with her life without harboring any bitter feelings towards him and makes parenting easier for the both of them. My brother is still with my youngest niece's mom and they ALL get along well, which makes it peaceful for the entire family. I am happy for my brother, because this is one less battle for him.
Hopefully, more women will grow up in this area and exhibit this type of maturity, because a BLENDED FAMILY can be full of LOVE, JOY & PEACE if U, HIMÂ and HER worked as a team for THEM.
By:Â  Phaedra T. Anderson
© 2013 by Phaedra T. Anderson. All rights reserved