By Shadea L. Blyther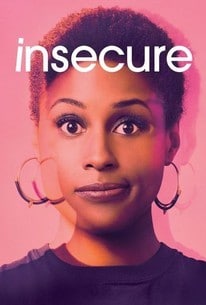 "Black women aren't bitter; they're just tired of being expected to settle for less." Actress, writer, director, and producer Issa Rae couldn't have said it any clearer as she stars in the latest comedy show on HBO; Insecure. Â Issa Rae's hard work not only received a Golden Globe nomination for Best Performance by an Actress in a Television Series, but won Best Actress for The ESSENCE Vanguard Award in 2017.
Yes, this half-hour show is not only relatable to women of color and our everyday lives, it gives the audience a sense of comfort almost as if you were friends with the characters. Co-stars Issa Rae and Yvonne Orji play best friends Issa and Molly who are in their late twenties and share a genuine bond while dealing with social, emotional, and physical experiences in the streets of California. These modern day black women express their flaws in a variety of ways that not only make you chuckle, but make you stop and ask yourself, "Wait, did she just describe me? Is she watching me?" Whether it's your sister, mother, best friend, or maybe even you, everyone has an inner Issa or Molly that isn't afraid to tell it like it is.
Issa works for a non-profit organization that benefits middle school students of color, "We Got Yall." In season one, Issa goes through a break up with longtime boyfriend of five years Lawrence, (played by Co-star Jay Ellis), after he finds out that she cheated on him. Why did she cheat on him, you might ask? You see, some women look for a man with ambition. Lawrence was unemployed for the past two years, leaving Issa to provide for the both of them. He failed to remember her birthday and sits comfortably on the couch, eating a bowl of cereal in a nonchalant manner. This was the breaking point for Issa, which was one of the reasons why she searched for attention elsewhere. Issa decides to go out and spots the next hot guy Daniel, (actor Y'lan Noel), who is out-going with a well-paid job and catches herself in the act of infidelity.
During season two, Issa has a new wild and carefree attitude while she struggles to get over her ex by getting under other men, living the dating experience while doing it well…umm…awkwardly. The former Awkward Black Girl web series creator demonstrates her journey of finding herself as she deals with her insecurities as a young middle-class black woman.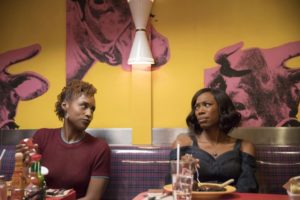 Issa manages to make the show comical by venting in bathroom mirrors and rapping her hidden emotions. This method can open paths for more women who relate to Issa to show how you can gain inner strength and build confidence within ourselves. So next time a guy breaks your heart or you don't get that job you were working so hard for, try busting out a freestyle in the mirror or call your best friend up to vent to them. "Sex on E, bank on E, life on E," Issa cries out to Molly as she explains her life struggles.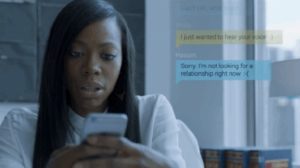 Molly on the other hand, is a successful corporate attorney who is outgoing and admirable. In season two, she realizes that a white male co-worker gets paid more than her and feels as though she is being underrepresented by not only being a woman, but a woman of color. Despite the fact that Molly has her professional life together, she lacks a love life as she struggles to find a man. In season one, she dates men who aren't exactly a good fit for her, but she continues to pursue them regardless.
In season two, Molly gets comfortable in a cycle of dealing with "Mr. Right Now" as opposed to finding "Mr. Right." "Do you ever wish you could fast forward to the part where you're married and life is all figured out?" Molly's potential boo and renaissance man Lionel asks her, in which she responds, "Yes." However, according to Molly, she feels like something is missing from Lionel and no longer continues to date him. This is the perfect example of when a person finally gets what they want or need, they no longer want it anymore. At times when we want what we can't have, it makes us feel intrigued to still go after it and work harder for it.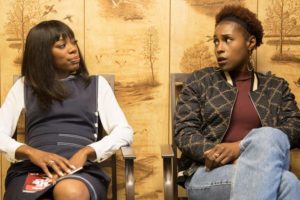 Insecure inspires women of color by proving that it is okay to mess up in the world. It helps display how women can handle certain situations that may relate to a person's everyday obstacles. The show promotes black culture and makes us feel as if we are not alone; it helps portray day to day life and struggles that are common to us. So think twice before you ask about someone's natural hair or if we're related to a specific black person just because we share the same last name 'Brown or 'Jones.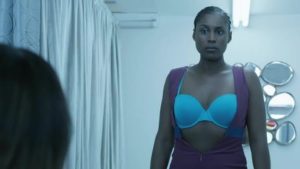 For several years, black women have been stereotyped and labeled as ghetto, always angry, and never satisfied. The truth is that we always want more for ourselves, not only for women but especially women of color. We almost feel like we have to try ten times harder to receive the same respect and success as everyone else. Black women are competitive, open-minded, and powerful, yet people may view it as intimidation and fail to see the positive aspects of what we bring to the table.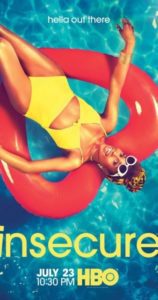 Women in general are powerful as we strive to humble and strengthen ourselves while we deal with everyday tasks. Issa and Molly share such an authentic and judgement- free bond with each other throughout the show that it makes you want to call up your home girl and binge watch each episode while comparing each other to the characters. We all share different insecurities within ourselves that makes us feel uncertain or even a lack of confidence because we have imperfections. But once we may begin to feel self-conscious, that is what our real friends are for; to give support.
Catch Insecure every Sunday night on HBO at 10:30pm. This show gives a down-to-earth vibe that presents black humor that is for us, by us.