By Whitney Sylvain
Destiny's Child is without a doubt one of the best girl groups ever (and this isn't up for debate). They were trailblazers in bringing us classic hits and anthems that 16 years later we still sing to the top of our lungs. They symbolized independence, perseverance, self-confidence, and a severe no nonsense policy. Honestly, who can't relate to songs like Survivor, which made us want to invest in a wardrobe full of camouflage or, Say My Name, which basically was the birth of monochromatic styling, and Independent Woman, which allowed us to remind ourselves (and our opposers) that "I depend on me!" all day and every day.
While it's easy to remember Destiny's Child for the hits they left us, we can't discuss their legacy without mentioning the epic style and red-carpet moments they've quite gracefully delivered throughout their years dominating together. These ladies have proven to be the original masters of outfit coordination. And they must attribute a large amount of their wardrobe success to Mrs. Tina Knowles Lawson! Take notes because this is what a group wardrobe slay looks like.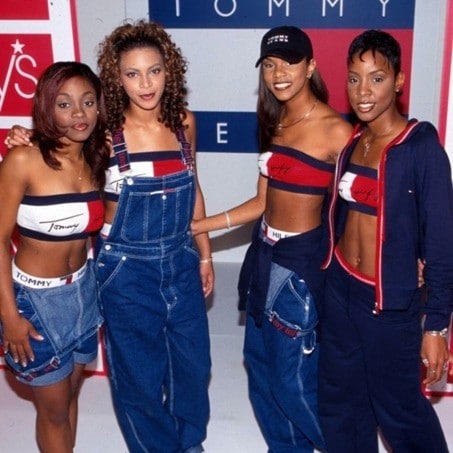 Destiny's Child has been outfit coordinating from the beginning. The original 4 members chose to sport casual Tommy Hilfiger looks to a Macy's event. They became "ab goals" from this moment on!
Before Destiny's Child sang about wanting a solider in their 2004 hit "Solider," when they were a team of four and they wore these iconic camouflage fits. They were far from blending in with these looks.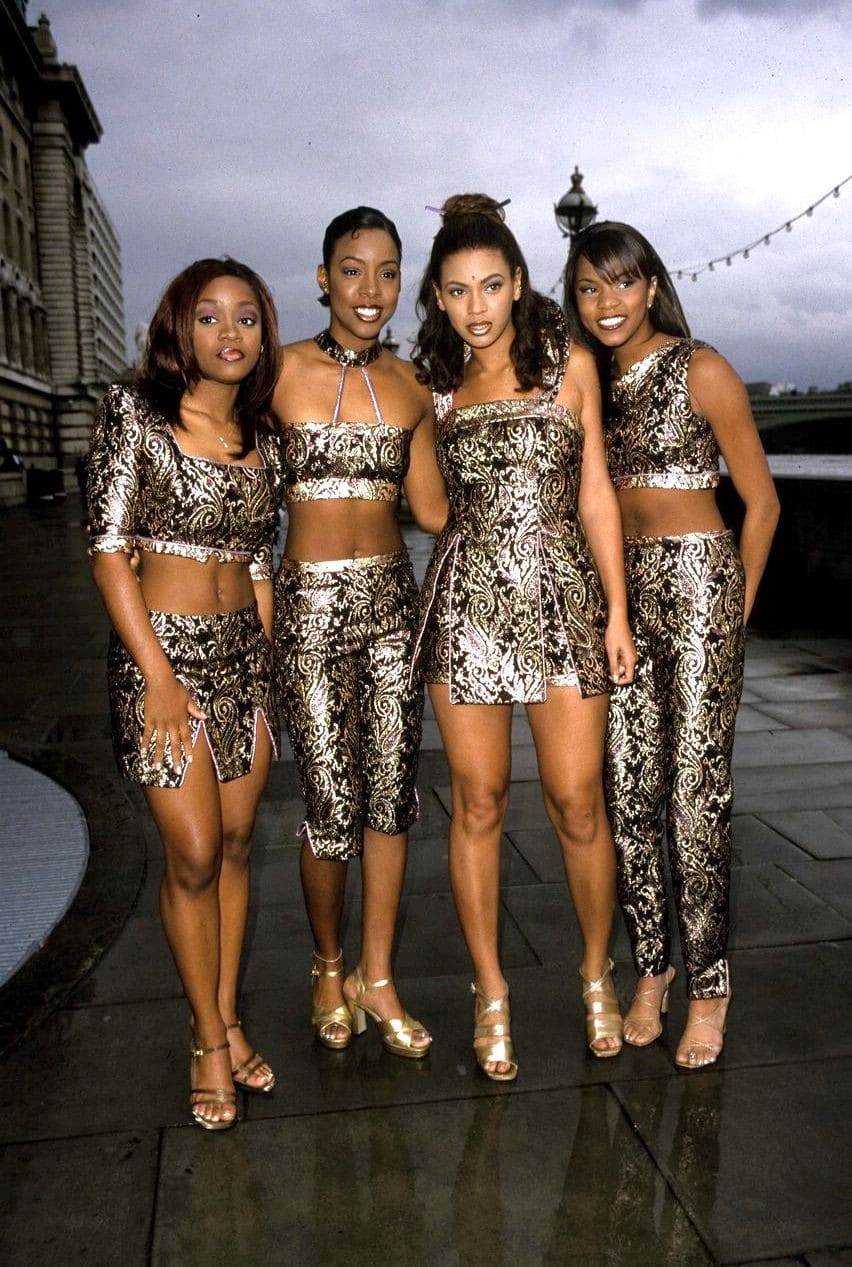 DC4 was photographed wearing these brocade and paisley printed looks to the Maxwell Album launch.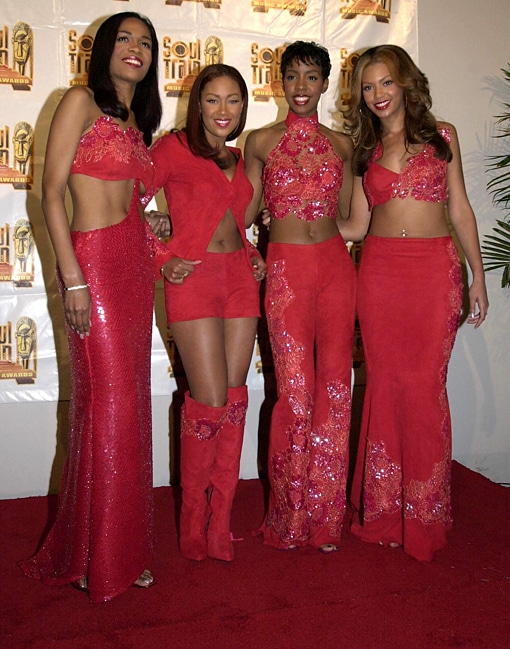 The members sported more elevated red formal wear looks on the red carpet at the 14th Annual Soul Train Music Awards. Complete with sparkly embellishments to match.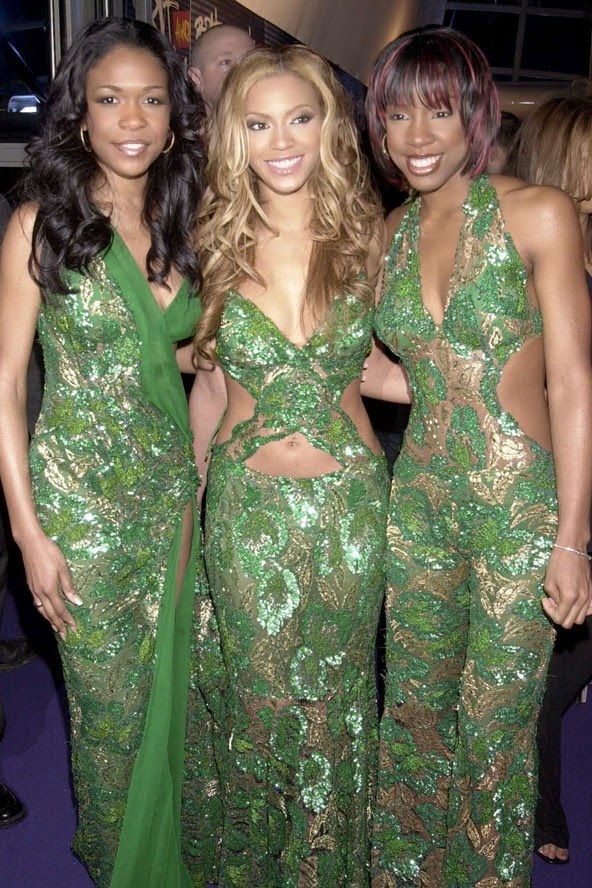 Destiny's Child killed this emerald & gold evening wear combination which they wore to the 2001 Grammys. All three members looked stunning and took home 5 Grammys that night!
Kelly, Michelle, and Beyoncé wore these sexy looks which incorporated black lace,  leather, and yellow floral appliques to the 2001 Destiny's Child Showcase Party in London.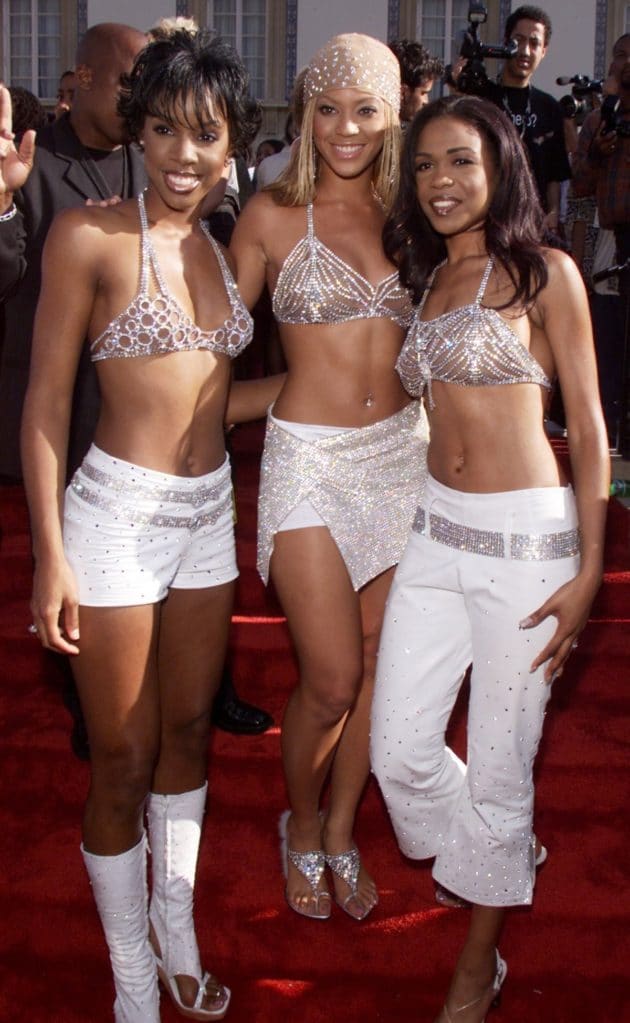 The ladies showed us just how flashy their style could get at the 2000 Hip Hop Music Awards. Wearing lots of bling and showing off those amazing abs yet again!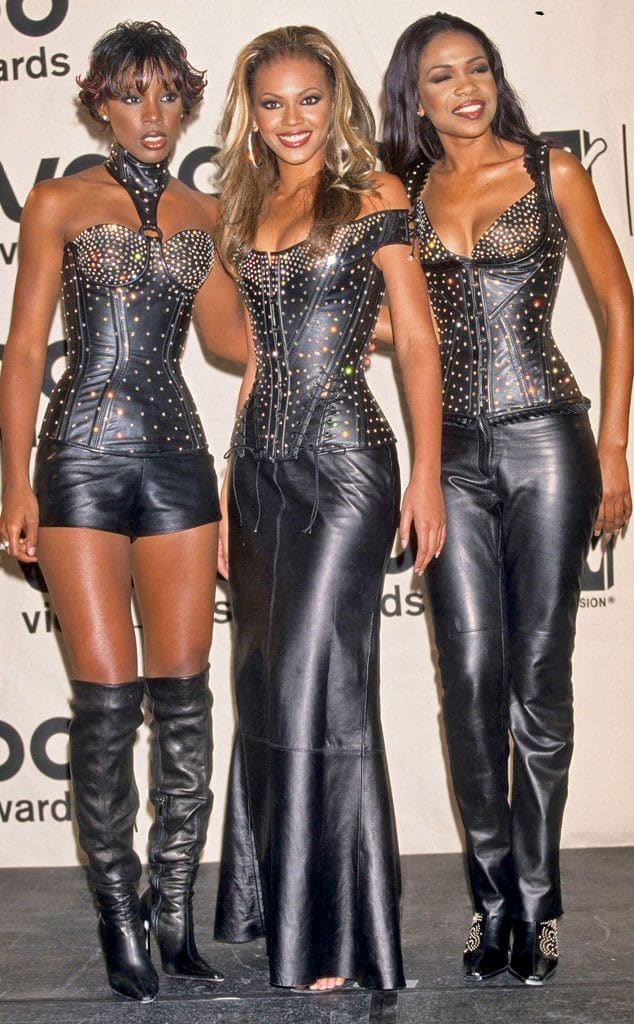 Destiny's child chose to wear these corset looks which incorporated leather and rhinestones to the 2000 MTV VMAS. These innovative silhouettes deserve nothing but a worshiping "Yaaass girls! Slay!"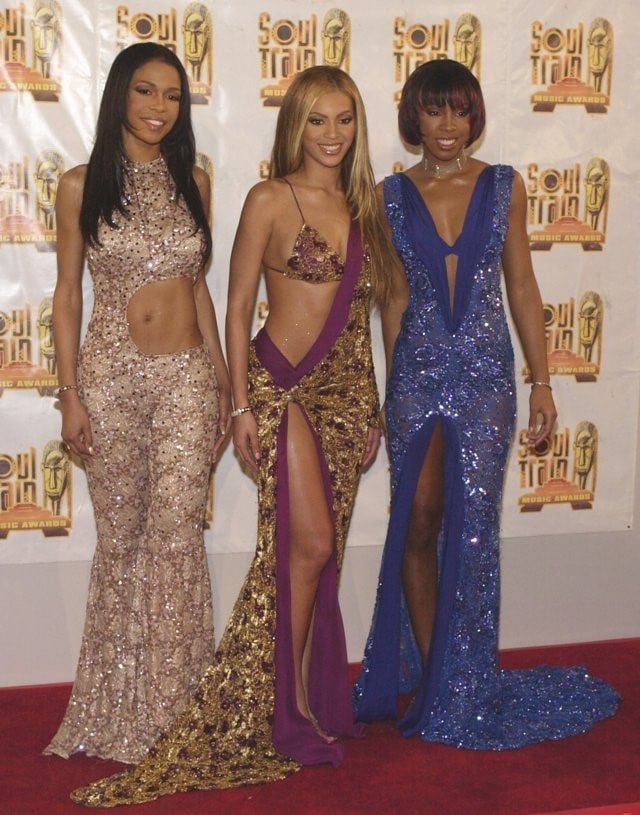 Kelly, Michelle, and Beyoncé were sexy and elegant as ever at the 15th annual Soul Train Awards in these embellished gowns. Their style effortlessly merged together the glamour and sex-appeal of their music and the time.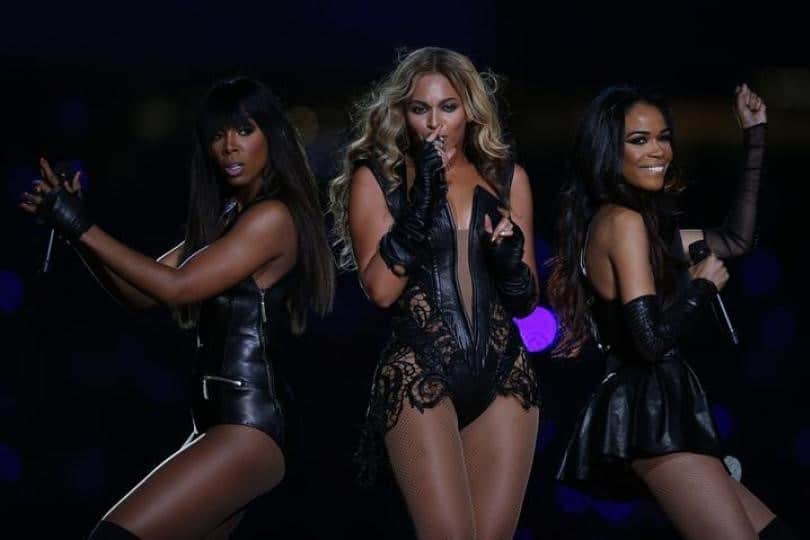 And of course we can't forget to mention the Destiny's Child Reunion, which blessed the 2013 Super bowl viewers! Just another reminder of how leather will never go out of style!