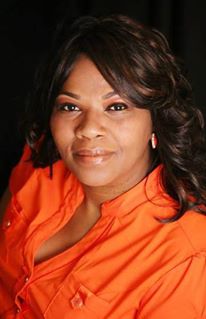 While walking the divine path of Christian faith, it's no wonder a woman of such great integrity as Yolanda "Cookie" Snipes is also fulfilling her call to help others reach their purpose. The Atlanta resident and 16-year elementary educator gave her life to Christ at a very young age. Ministry involvement along with life experiences and challenges placed Yolanda on her walk behind the Lord, and now at the mature age of 42, His calling has become a fire within her to help others to know of His purpose for their lives. "No matter the challenges or mistakes God has the perfect plans for our lives," says Yolanda. She has no regrets about any of the challenges she has faced to get her to where she is today. She strongly believes that it was those challenges that helped her obtain such a compassion for others that only experience could have provided.
"I always knew in my heart I wanted to be in full time ministry because of the anointing on my life and the gift He has given me with words to touch the lives of others," says Yolanda. With such an anointing and strong vision from God, Yolanda found herself embarking on her journey of launching her ministry in the summer of 2012. Through Touching the Heart of Purpose ministry, Yolanda empowers others and their organizations to reach their purpose.
When asked what affect her ministry has had on her community Yolanda responded, "I started the year with a pledge of 100 Seeds for 100 Fields, which is the donation and volunteering of my time to organizations and the purpose of others." Â Yolanda's pledge has led to her involvement with feeding the homeless with Actress/Model/Writer/Activist, and Founder of the non-profit organization Feed the Homeless Tour, Vitelle Webb, which also landed her an acting role in Webb's stage play The FACE of Homeless. Yolanda is also assisting with bringing exposure to Teen Angel Society, an amazing organization for girls founded by Dr. Felicia Roberts. Yolanda's other pledge involvements include cohosting the Christian Lifestyle show Living Day by Day premiering on AIB TV in October, serving as VP of Elation Magazine with Founder/CEO Kimmie Robinson, and as columnist for several online magazines.
As a Christian media personality, Mrs. Snipes feels the media can be used to influence Christian faith by "Setting an example and making our presence known along with making sure to give God the Glory through our praise and lifestyle. Also, by noting that none of us are perfect but we can set the standard for integrity, compassion and understanding without making idols of ourselves or judgment."
Yolanda's future plans for her ministry include operating it full time as a network that forges partnerships between businesses and schools by providing mentors, resources and community involvement that empower our children. When asked what message or empowering advice she would share with youth she offered, "Our youth are vessels that need to be empowered through encouragement and wisdom of those God has placed in their lives.  I would encourage our youth to set goals and make plans to be the best in everything they do knowing challenges can become accomplishments." Yolanda also feels the need to provoke community, parents, business leaders and ministries to become active in the lives of our children. Future plans for Yolanda's ministry also include participation in different conferences, retreats and revivals around the world and an online magazine set to premiere this holiday season featuring writers in the ministry.
Individuals and organizations can contact Yolanda Snipes for conference and event participation at www.yolandasnipes.com  or directly at mrsyolandasnipes@yahoo.com
By Shawn Chavis, Editor in Chief, Bronze Magazine