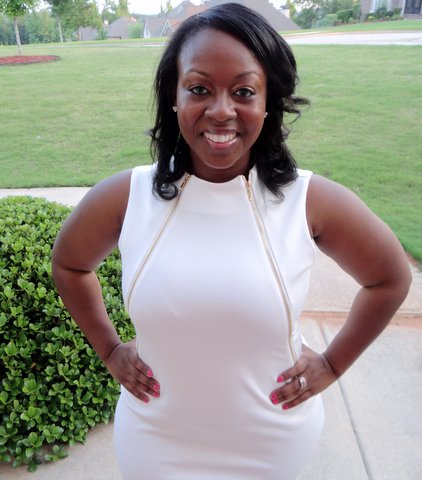 In an industry that is growing by leaps and bounds, Life Coach, Writer and Speaker Stephanie Benoit is making her mark in the coaching world by fulfilling her desire and passion to empower others. With a Bachelor's degree in Psychology, Stephanie has a strong foundation for understanding the science of people.  What is a life coach? It is one who counsels and encourages clients on matters having to do with careers or personal challenges. When asked why she became a life coach Stephanie responded, "Because I have a passion for helping people.  It allows me to connect and form relationships with people who feel they can trust me to help and empower them to get to the next level or overcome any obstacle.
Interestingly, Stephanie's main clients tend to be men. Although she counsels both men and women, in her coaching Stephanie has found that men desire the same type of communication as women but they aren't as forthcoming on a day-to-day basis. The men tend to use her as a springboard to discuss everything on their minds as well as what they are going through.
Stephanie's menu of life coaching programs include something for everyone, however, her Transformational program tends to be one of the most popular and powerful. The program embodies a great deal and is geared towards assisting people with finding themselves, overcoming obstacles and achieving their goals. Other valuable and beneficial programs include Corporate Coaching and Industry/Executive Coaching. When asked what one of the most popular issues was that her clients face Stephanie responded, "People have a myriad of things they need from relationship struggles, to lack of self-fulfillment, to wanting a new job or a new path in life. Each client is different, even if the problem is similar, the way we overcome it, is completely unique."
Coaching others can tend to take its toll on the coach so Stephanie says that she keeps herself motivated and inspired by always living in a space of positivity and progression. In addition, holding herself to the same standard as everyone else helps her stay on top of her progress.
Stephanie likes for her coaching sessions to seem more like comfortable conversations. She believes that people tend to be more open when a coach comes across as being objective and simply wanting to help, because at the end of the day human contact is what we all truly desire. Although Stephanie teaches her clients to have a committed, accountable plan, the only way for any of this to be possible is if individuals seek a life coach when they are truly ready for great changes to come into their life.
For more information about Stephanie and her coaching services:
Email:  sbenoit1@gmail.com   Mobile: 850-212-4062  Website: www.stephaniebenoit.com
by Shawn Chavis, Editor in Chief, Bronze Magazine