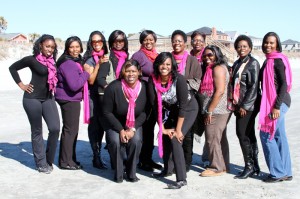 "Beauty is in the Eye of
the Book Holder"
Jennifer Anderson certainly knows what it takes to bring a group of women together in solidarity- reading and discussing great books! The South Carolina native is the President and Founder of Divas Read Retreat, a book club consisting of women from all walks of life that retreat throughout the year to discuss books while enjoying special bonds of friendship and fellowship.  What makes Divas Read Retreat so special and unique? Jennifer provides us with some insight as to why:
BM: Hello Jennifer, first let me start off by thanking you for being such an inspiration by promoting literacy and for bringing women together with your group Divas Read Retreat. Please share with us how it all started.
JA: Thank you for the kind words.  Divas Read Retreat started when I decided to make my 40th birthday into something exciting, different and memorable.   I invited my closest friends (the ones I knew where avid readers like me) to a weekend getaway to talk about good books.  We covered a different genre each day and incorporated activities to go along with the "theme" of the book.  The attendees had such a wonderful time and we shared such a bond that we didn't want it to end.  We wanted to do it every year.  Therefore, I decided to jump at the chance to create this special book club.
BM: How often does the group meet and how do you decide on the location of each retreat?
JA: DRR has a retreat four times a year – January, April, July & October.  I was the founder and president of another book club in NC and I saw how hard it was to gather everyone once a month.  People began to lose interest because it seemed too "forced" by having them read a particular book every month and discuss it.  Also, as we all know in this economy it becomes very costly to purchase these books.  I figured that every 3 months would be a great time to get away from the "everyday" and spend some much needed time bonding with friends.   The location of the retreats depend on the book we select.  I usually come up with retreat "themes"  after reading the book or having contact with the author.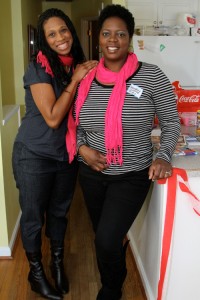 BM: What is your process for selecting which books will be read by the group?
JA: DRR wants to give unknown and underexposed authors an opportunity to have their books read.  We read and review every book that is sent to us by the authors.  We vote on which book will be a "retreat" book.  For the January retreat we select 3 books and each book is given a "themed" day.
BM: Is there a specific retreat location that has stood out with you and the group? What made this particular retreat location so special?
JA: I think the first retreat in January is the most memorable because that's where the magic took place.  That was the birthplace of Divas Read Retreat.  For me it was special because of the bonds that were reunited and newly formed.  Here you have a beach house that sleeps about 8-10 people and there are 12 of us…WOMEN. I honestly expected more drama than fun and fellowship.  I was pleasantly surprised. 
BM: How can an author get their book reviewed by you and the group?
JA: DRR will read and review every book that is sent to us.  We are in the process of getting our website up and running to post all of the reviews.  We have requested that any author that would like to have us review their work send an autographed copy to us.
BM: Is there a particular genre that you (and/or the group) favor the most and why?
JA: One of the unique things about DRR is that we are made up of women from so many different backgrounds.  We read everything.  We complement each other that way.  If one doesn't particularly care for urban fiction, someone else may only like those types of books.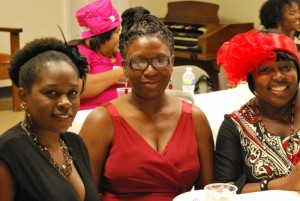 BM: What are some of your upcoming events?
JA: We've got a big retreat planned for January in which we are inviting authors to come and promote their books.  We also have a special "event" planned that can't be revealed yet but it promises to be incredible.  I can tell you that it's great advertising for the authors and inspiring for the Divas. 
 
BM: Thank you Jennifer for sharing your special group with us. We wish you all the very best! Happy reading!
JA: Thank you for the opportunity to show others what Divas Read Retreat is really about.
By Editor-in-Chief Shawn Chavis