"Thanks be to God, who gives us the victory through our Lord Jesus Christ."1 Cor. 15:57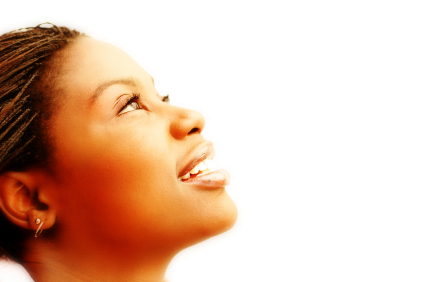 Winning is the evidence of peace in every area of life.  This includes emotional peace, physical peace, social peace and spiritual peace.  Winning involves transformation.
No longer walking in distress.  No longer lead by negative emotions such as fear, anger and unforgiveness.  A determination to live free of stress and free of addictions, valuing and cultivating peace of mind, peaceful relationships, and spiritual wisdom.
When we find ourselves separated from the "living word" of God or have experienced an attack on our faith (belief in God), we can be subject to emotional self destruction and worse; the destruction of others.  We can find ourselves in dark and lost places of self deception where we focus our attention, our time and energy on empty activities to fill the void in an attempt to make our inadequate feelings go away.  (Doing things that have nothing to do with true purpose, that can actually bring harm to ourselves and ultimately increase feelings of lack.)  The word of God instructs us to separate ourselves from the cunning things of this world.  "Do not be deceived; Evil company corrupts good habits, awake to r ighteousness and do not sin." 1 Cor. 15: 33, 34
Winning is knowing that God is love, the love that never fails.  In the beginning man was in communion with God and His love.  Man did not have all the issues that he has today like fear, pain, envy, greed, insufficiency, etc. that is characteristic of a man walking in the darkness of separation from God.  Man lost the security that comes with being of one mind with God. "For as in Adam all die, even so in Christ all shall be made alive." 1 Cor.15:22  God does not want us to be lost in our own ways that are not in line with His vision of abundance for us.  He made a way for us to be reconciled (changed thoroughly) back to Him through Christ. "H aving made peace through the blood of His cross…to present you holy and blameless." Col. 1:20, 22  We were redeemed to once again have peace with God and inner peace became possible..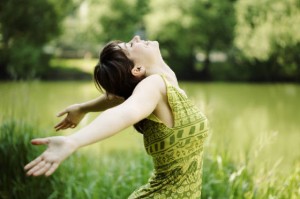 Living this life is not easy, so people find things to comfort themselves.  What are you holding onto to fill the void?  God wants you to run to Him. "Therefore submit to God. …Draw near to God and He will draw near to you."  (James 4:7-8)  Focus your mind on wholeness. Most of us to some extent have been living beneath our potential and privilege and may want to blame someone else for that.  "To be spiritually minded is life and peace…He who raised Christ from the dead will also give life to your mortal bodies through His Spirit who dwells in you." Romans 8:6, 11
The Bible is a book of answers and direction for understanding who we are in Christ and how to live.  Many ministers throughout the world are telling us that we are in the last days, that the "Day of the Lord" is quickly approaching, a day when Jesus returns to rule and reign on earth as the Prince of Peace and to separate the righteous from the unrighteous. God does not want to loose any one of us.
God's love released in us gives the believer the power to overcome, to be healed, to have peace in the storm.  When we don't hold onto His love, we are deficient in our ability to get things done and to have answered prayer.  We need His love operating through us to have victory in life. God wants us to have the deep inner peace that comes from the indwelling of His Holy Spirit.  He has called all of us "out of darkness into the marvelous light." 2 Peter 2:9   Winning is a life long endeavor, but if we invite God into our affairs, "no weapons formed against you shall prosper." Isaiah 54:17
Then they cried out to the Lord in their trouble, And He saved them out of their distresses.  He brought them out of darkness and the shadow of death, And broke their chains in pieces.  Oh, that men would give thanks to the Lord for His goodness, And for His wonderful works to the children of men!" Psalms 107: 13-15
By Guest Contributor Osundara Mayuri – Author, The Book Of Mayuri: Why We Can't Have Peace and How We Can Have Peace -Westbow Press, 2010
Copyright c  April, 2011. All rights reserved. Unless otherwise indicated. Scripture taken from the New King James Version. Copyright 1982 by Thomas Nelson, Inc. Used by permission.  All rights reserved.        Contact:  veranolarue@earthlink.net