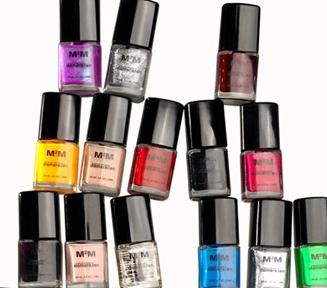 You know how they always say you get what you pay for? Have you ever seen nail polishes labeled as 3 free, 5 free and 7 free and wondered what that meant? Well Bronze Beauties, look no further because we have the answers right here! With cosmetics being a multi-billion-dollar industry, you would think most companies would invest in high quality products and ensure the safety of its consumers, but did you know that most nail polishes contain dangerous chemicals that can cause cancer, birth defects, dizziness, and fatigue? These chemicals are Triphenyl Phosphate, Toluene, Formaldehyde, Formaldehyde Resin, Dibutyl Phthalate, Xylene, and Camphor. Nail polish companies add these chemicals for reasons including smoother effects, glossy finish, and decreased flammability. Here is the breakdown:
3 Free = Does not contain Toluene, Formaldehyde, and Dibutyl, Phthalate (DBP). These chemicals are often referred to as the "Toxic Trio" or "Big 3" because they are the most harmful to the body.
5 Free = Does not contain Toluene, Formaldehyde, Formaldehyde Resin, DBP, and Camphor.
7 Free = Does not contain Toluene, Formaldehyde, Formaldehyde Resin, DBP, Camphor, Parabens or Ethyl Tosylamide, and Xylene
Triphenyl Phosphate = A chemical found to disrupt hormone regulation and affect the reproductive system. A 2015 study at Duke University found traces of Triphenyl Phosphate absorbed into women's bodies 10-14 hours after painting their nails.
Toluene = A chemical also found in nail polish remover. This ingredient is possibly the most dangerous as experts found it can cause brain damage, hearing loss, impaired reproductive and immune system, and blood cancer.
Formaldehyde = A chemical used in most, if not all nail hardeners and strengtheners. It is also used as a preservative to reduce bacterial growth. The body naturally produces a small amount of Formaldehyde that has no negative impact on the body. Larger dosages of Formaldehyde exposure can be just as harmful as Toluene. Formaldehyde is so dangerous that it has been banned in Sweden and Japan. Inhaling Formaldehyde or exposure to the skin can cause throat, nose, or blood cancer, asthma, nausea, and possible miscarriages.
Formaldehyde Resin = An allergen that can cause skin irritation, skin depigmentation, and possible loss of nerve sensation.
Dibutyl Phthalate (DBP) = Used in most to prevent chipping in some nail polishes. This particular chemical is tricky. For women who are expecting a boy, you may especially want to avoid this chemical. DBP mimics estrogen; Exposure to this chemical can cause hormone development disruption to the male fetus. DBP can also cause organ damage to the body. Europe has banned DBP use in cosmetic product and Australia currently classifies the chemical as a human reproductive system risk.
Xylene = A solvent used to give nail polish its smooth texture. Xylene can cause eye irritation, skin irritation, nausea, headache, and dizziness. Worst case scenario, when exposed to this chemical for a prolong period, it could lead to kidney or liver failure.
Camphor = Has anti-fungal nail properties and gives nail polish its glossy finish. It is considered the least dangerous chemical listed, but can cause possible skin irritation for those with sensitive skin and eczema.
Parabens = There are some conflicting reports when it comes to parabens. Parabens caught a bad rep a while back when a few studies linked the ingredient to breast cancer. Other studies claim that this was a misunderstanding and that parabens are actually harmless. In fact, parabens prevent mold, bacteria, and fungus from growing in cosmetics.
Ethyl Tosylamide = This chemical is believed to be of no health risk to humans according to experts, however some concerns have been questioned being that it is banned in Europe.
So do these chemicals mean that you can never wear your favorite nail polish colors ever again? Heavens no! Lucky for you, I have compiled a list of toxic free to minimal toxic nail polish options. These brands also happen to be Black owned. Check out my list below: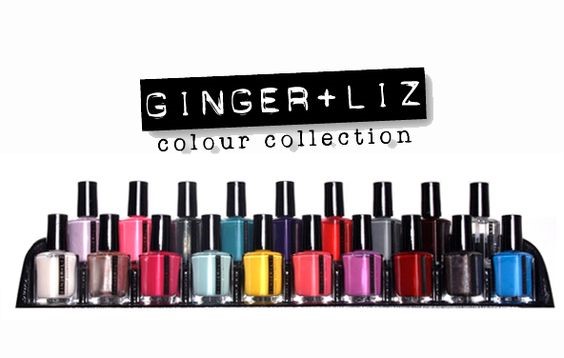 1. Ginger + Liz, Gingerandliz.com, $12
Ginger + Liz was founded by Ginger Johnson and Liz Pickett in 2010. Johnson and Pickett met through a mutual friend and bonded once they found that they both suffered childhood allergic reactions to chemicals found in nail polishes. This inspired the two to launch their own 5 free, vegan friendly (no animal ingredients used), chip resistant, long lasting nail polish.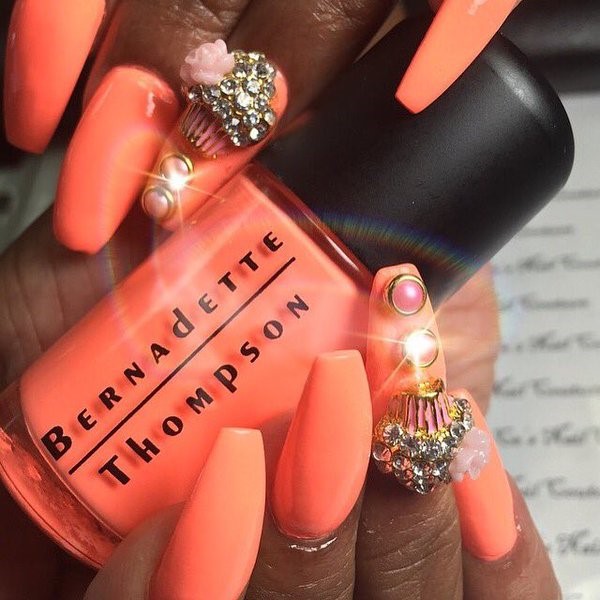 2. Bernadette Thompson Nail Collection, New York, NY, $7.50
If you're looking for something a little bit more affordable, but still toxic free, not tested on animals, high quality, and that offers a great selection of colors, Bernadette Nail Collection is it! Former celebrity nail technician Bernadette Thompson, who has done nails for Beyonce, Lady Gaga, and Madonna, launched her own 7 free nail polish collection in 2014. The collection is described by Thompson as a gel-like formula that is chip resistant, fast drying, and can last up to 10 days.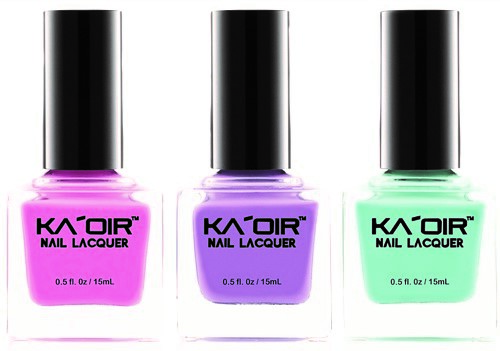 3. Ka'Oir Cosmetics Nail Lacquer, Kaoir.com, $9.99
Owned by successful entrepreneur Keyshia Ka'oir, Ka'oir launched her cosmetic line of high end, vibrant lipsticks in 2011. The cosmetic line later expanded to selling nail lacquers, lashes, and eye shadows. Ka'oir Cosmetics are free from Toluene, Formaldehyde, DBP, and Camphor, and are free from animal testing.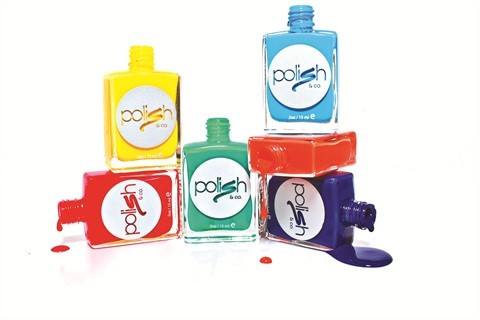 4. Polish & Co., Polishandcompany.com, $12
Polish & Co. was founded in 2011 by Theresa Williamson, owner of Hints Boutique in Greensboro, North Carolina. Williamson, who has been a licensed cosmetologist for over 10 years, created this chic packaging that is sure to stand out from the rest! It is free from Formaldehyde, Toluene, DBP and Parabens, but is still rich and creamy in texture and chip resistant. Polish & Co. also offers free shipping with the purchase of three bottles.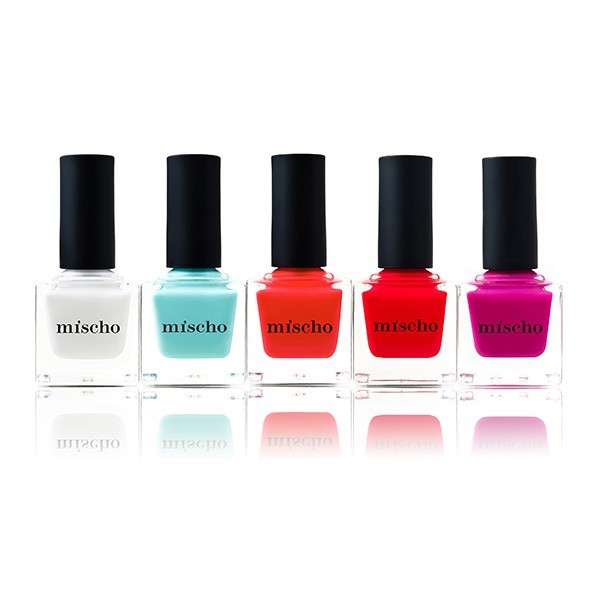 5. Mischo Beauty Nail Lacquer, Mischobeauty.com, $18
Chemist and licensed cosmetologist Kitiya Mischo King was inspired to formulate her own 8 free nail lacquer in 2011 during the pregnancy of her son. Once learning the potential effects nail polishes can have on pregnant women, the former nail technician avoided them to ensure his safety. After 9 months of testing, her brand was finally launched. Mischo Beauty Nail Lacquer is vegan friendly, cruelty free, and chip resistant.
By Kathleen David

Edited by Victoria Krute
Layout Design by Renita Singleton