by Guest Contributor Clara Freeman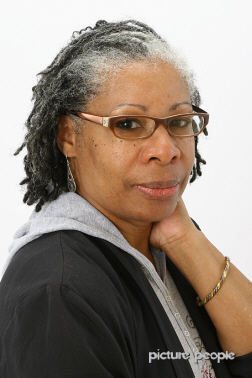 We have stepped into the New Year 2013, armed with determination and clothed in hope, resolution and well wishes for a new beginning.  After a very exhausting last year filled with the pain of loss from natural disasters to acts of inhumane cruelty and violence, it's time for a nation to rise up and love again.  We, as a collective people are fiercely supportive in times of crisis. We reach out to offer assistance through our humanity. Life is filled with struggles, and unimagined horrors that cannot be explained. But, it's up to us to fill the gap of despair with love and support for our fellow man and we do.
Oftentimes when we set out to make life better for other people, we forget about our own lives. Showing loving kindness and assistance toward others is a good thing- It comes highly recommended.  However, it is just as important for your good health and happiness that you not forget about your life. Learning how to return yourself to you by loving yourself will keep you focused on your activities of daily living and bring comfort to those in your personal life as well.
Someone once said, "We're bigger than anything we've ever done." How I agree with that wise person! Life offers avenues of hope for all of us. It doesn't discriminate in the survival lessons it doles out on a regular basis. How we come to choose the mode in which we live this awesome force depends, in part, on how we treat ourselves. The more we practice self love, the more love we have to give to others. By loving ourselves, we humanely and utterly become our best selves.
Here are 5 surefire insights to harness the love you share with others by loving yourself first; from the inside out:
The words "Me Time" are a cry for solace. They were uttered by some stretched to the limits person who recognized the need for preservation of "self." Â Taking time to disconnect from all of life's challenges and upsets, to concentrate on your center is a good thing.
Allow for introspection and meditation to enter your quiet space. By taking yourself out of the hustle and bustle of stuff, you allow spirit to enter your domain; a place craved out inside of your being where you open your heart to receive "self love."
Once in the realm of quiet space, allow yourself to feel… recognize your emotions and forgive yourself any regret, pain or struggle you've encountered or caused to another person.
Aromatherapy is said to awaken happy endorphins as its soothing waters of fragrance helps massage the aches and alleviates pain from the stress of daily living- bathe yourself in healing waters and accept that you deserve to be pampered.
Be thankful for the power of "otherness' that leads you  back to a place of safety and love when you're overwhelmed by indecision, burdened with the weight of the world's grief and sorrow… where oftentimes, you're left to wonder what more can you do.
Know that you are a good and faithful servant unto yourself and to others…
Clara Freeman is a former nurse, author and advocate who are committed to empowering women to reawaken to their passion and purpose. Having long been a voice for "the underdog" she continues to write and mentor from a place of authentic truths. Visit her website at http://authentic-woman.net for more of her inspiring work.