By Phaedra Anderson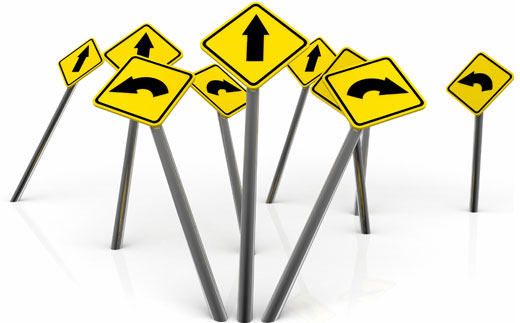 With only 44 days into 2012 I'm already pumping my brakes and asking myself "Where am I?"  Not to imply that I am lost, but just to get a clear direction of where I am going.  Often we have so many goals on our agendas at the beginning of the year that we find ourselves tackling everything at once, picking up a lot of tasks and by the time we get to the second quarter we are off track and burnt out with little or nothing accomplished. So before I do a repeat of previous years I am popping the question in the beginning of the first quarter "Phaedra, where art thou?" In the past I've been known to pop the question at the beginning of the fourth quarter and by that time I'm so far off course that it takes me the entire three months just to get back to my starting point and by that time the year is over and there's no time left to accomplish anything significant, because I allowed the little foxes to destroy my vine and my time. I allowed the distractions of life to do just that distract me from my purpose, but not this year, because I refuse to waste another year being tossed to and from by the winds of life. This year the winds of life are going to have to blow around me, because I'm standing firm and my mind is set in one direction and that's in the direction of purpose and destiny.
So as I locate myself, I challenge you to locate yourself too and ask yourself the same question "Where are you right now?"  Some of us are on Preparation Drive and that's good. Some of us entered 2012 on Prosperity Road and that's great. A few of us mustard up just enough strength to make it into 2012 on Tired Lane and some of us are struggling in our minds trying to make it off of Depressed Blvd. While others are on Pause Street just waiting for a go. And if the truth be told many of us are already on Confused Avenue trying to figure out how in the world did we get here so early in the year? A few of us have already hit dead ends and others have wisely begun to take detours.  But no matter which road you find yourself on ALWAYS be able to locate yourself, because that's the key to being found and to getting yourself moving back in the right direction.
Adam/Eve where art thou?