Thanks to the recent pandemic we saw first hand how diseases like Covid-19 can impact our everyday lives, what we didn't see were the people working behind the scenes studying the disease and providing key information to help protect us. These "Disease Detectives" also known as epidemiologists are the Inspector Gadgets of the medical world. They search for the cause of diseases and use their findings to determine how to control or stop the spread and prevent it from happening again.
There is one Epidemiologist in particular that has found a way to combine her scientific genius with the beauty industry, Zuri Dale. Zuri's artistic eye coupled with attention to detail has allowed her to progress in the world of makeup, both traditional and semi-permanent. She focuses on the scientific principles of skin physiology, pigment chemistry, science of skin, and infectious diseases to perform safe services with lasting stable results. We had a chance to speak with Zuri about her love of epidemiology,  entrepreneurship, and the importance of celebrating Black women in STEM.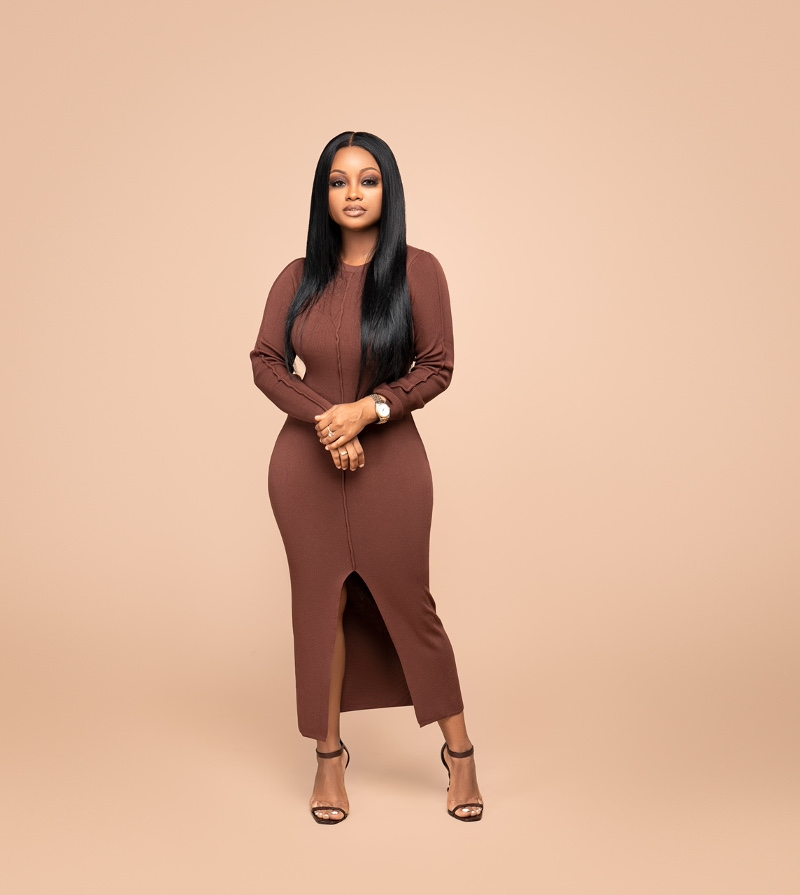 How important is it to you that Black women in STEM are celebrated?
Despite being the most educated group in the United States, black women are woefully underrepresented in STEM. Only 2% of black women hold jobs in STEM which is further compounded by black women earning the lowest wages. Celebrating black women is integral because our experiences in the industry will be vastly different from our counterparts. We will experience many more racial micro-aggressions, a lack of representation in the field, self-doubt, and the mental health concerns associated with these factors. Despite this, we continue to be at the forefront of advancements in STEM. We continue to not only excel in spite of the disparities that exist, but we do so with grace. I do plan to be among those women.
What advice would you give to those who love having their own business but aren't interested in being a full time entrepreneur? How do you juggle it all?
We can do and be it all. My advice is not to choose one over the other, because we do not have to. We may have to wake up earlier in the morning or go to sleep later at night, but that's okay. We can get fulfillment and joy from multiple things and we can do them all with the same standard of excellence. Whatever you do though, pursue it with intensity and integrity.
What do you love most about being an epidemiologist?
When doing this work, I keep at the forefront of my mind the obligation I have to balance power and we often see our most vulnerable populations more negatively impacted from power imbalance, even in healthcare. By emphasizing public health, we challenge this power imbalance. Epidemiology specifically allows me to not only be in the field but a part of the decision making and policy revision that comes from the data that we collect. I also enjoy that the emphasis is on disease prevention and not treatment. I think this is most impactful in order to live longer lives.
What was your favorite subject in school?
Hands down, science. I always knew what I would pursue. There was never a question. I am naturally inquisitive and I always question why? Science has allowed things to make sense. It gave phenomena an explanation and a rationale. My brain has just always functioned in that way.
What are the similarities between science and art if any?
Art and science is a natural partnership. Both artists and scientists live with a similar inquisition. There is a natural human attempt to comprehend and explain the world around us. There is a similar need to bring order to the chaos of the world. Scientists do this through repeated experiments and communication of findings. Artists start with a vision and explore the best way to communicate their findings. When you consider it this way, the bridge of the two is natural.