By Osundara Mayuri 
Faith is receiving what God has revealed. Faith is trusting and not doubting, that what God speaks in His word is truth, believing it will come to pass.  Faith is believing and receiving Jesus as Lord and Savior. Faith is confidence "that if we ask anything according to His will, He hears us."(1 John 5:14-15)  Faith is the revelation that God carries you through life's encounters, tribulations, unexpected outcomes, failed relationships and gives you strength and wisdom to endure.  It is the belief that you will have a victorious outcome no matter how it looks.
It has been the unrelenting faith of our mothers, fathers, and ancestors that has brought us this far.Their belief that God will heal, empower, and see us through the hard times.   They believed that if we lean on the Lord, He will deliver. He will provide and never leave us or forsake us. That in Him, we can be conformed to His will, which is the will for us to live in peace and favor.
Faith is great expectations.  Knowing that with the help of God, I can break free of all things that hinder me or comes against my victory in Christ.  That if I speak the word of God it will not return to me void.  It is a letting go of fear.  Mainly, the fear to
agree with God.  Praise God, for His goodness endures to all eternity. May He be glorified in all that we do.
This poem is a tribute to the faithful women who came before us, who "held their hands to the plow," pressed forward to the high calling and kept their hearts steadfast in faith.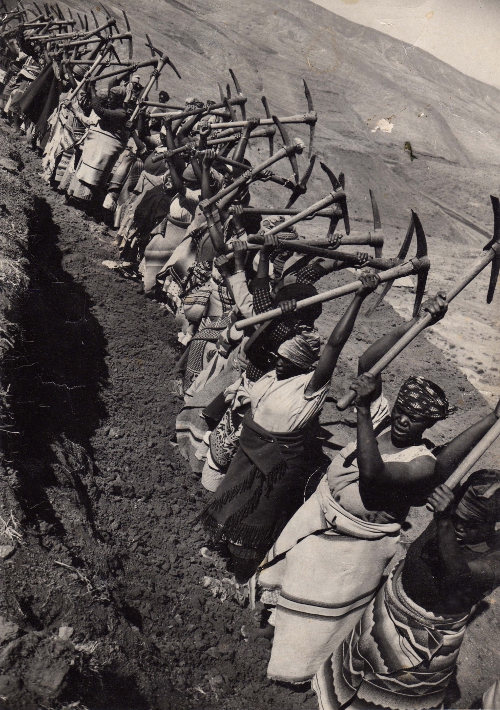 Who Are These Unsung Women
Who are these women
Resisting like flares
against the darkness and the unseen
Who are these flames
triumphantly melting the weights of despair
like blazing summers
Firecracker Women penetrating
global hailstones
of  bitter suffering and the blues
Who are they
that dare not wilt
moving like ripples of no regrets, ultra violets,
sunbeams in cold-blooded battlefields
Who are these Unsung Women
Who are my mothers
Who are my history
Who are these faith-filled women
Who are these gentlewomen
c. 2012  Osundara Mayuri  aka Verano LaRue
c. 1975Â  Verano LaRue
Copyright 2012 by Osundara Mayuri – Author, The Book Of Mayuri: Why We Can't Have Peace and How We Can Have Peace -Westbow Press, 2010
All rights reserved. Unless otherwise indicated. Scripture taken from the New King James Version. Copyright 1982 by Thomas Nelson, Inc. Used by permission.  All rights reserved.        Contact:  veranolarue@earthlink.net