Hey Bronze beauties! There is no doubt that 2021 has changed the way we approach our wellness goals. Although the country moved to looser restrictions due to an increase in vaccinations and boosters, the recent COVID-19 Omicron surge is a clear reminder that we are still not safe from the virus, therefore, we need to continue to champion our own personal health and well-being. Before moving into 2022, we encourage you to reflect on lessons learned and how you hit the reset button this year to recharge your Mind + Body + Soul.
In the meantime, take a look at the list of amazing brands we've partnered with and enter our GIVEAWAY (entry rules and directions below) for a chance to win The Reset Weekend spa retreat goodie bag of products worth over $400… all for ONE LUCKY WINNER!!!
Belli Skincare – On the Spot Bundle – $62
Reset to a healthy Bronze glow with complexion perfection cleansing, repair and hydration with easy convenient acne spot treatment and topping your skin off with luxurious facial hydration.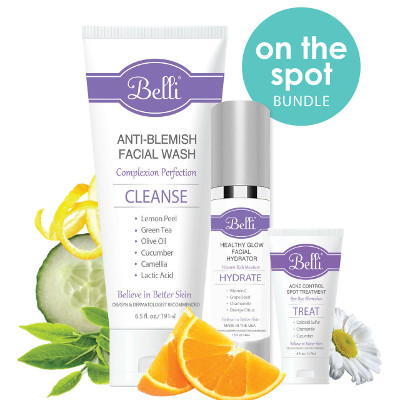 Synergic – Spectrum 4 Pack – $144
Reset to a better you with their whole line in one package! Better Energy, Better Focus, Better Calm, and Better Sleep, for you to mix and match as you please.
Bite Me – Wellness Shot –
Bite Me Wellness Shot uses only the purest natural ingredients to make wellness easy for everyone. Every Bottle contains 6 Shots. Ingredients include Apple Cider Vinegar with Mother, Manuka Honey, Ginger, Lemon and Lime Juice, Turmeric and Cayenne Pepper.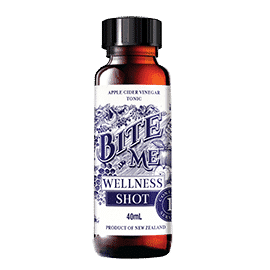 Undressed Snacks – Variety Pack (12 bars) – $34.95
Reset and 'get your green on' with these savory salad bars that are super delicious and more than a serving of vegetables. vegetarian, vegan, non-GMO Project certified, and gluten free.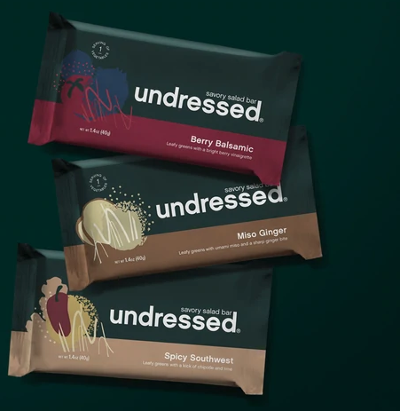 Freeman Formula's Upgrade – Ultimate Brain Energy Formula (12 pack) – $64
What better way to reset than with an all-natural brain formula that creates long-lasting, non-jitter energy, incredible mental clarity, and sustained focus. Various flavors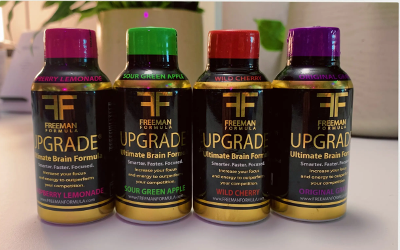 Handy Band – Wristband Face Mask – $6
This Handy Band Face Mask is made out of three layers of 100% combed cotton, which is both breathable and washable. Buttons allow for the face mask to convert to a wristband when face wear is not required.This is a non-medical grade face mask, and it should be properly washed before initial use and between wears. The CDC recommends disinfecting hands/wrists both before and after handling any face mask.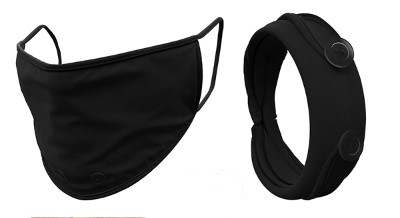 Herbesque – Facial Masque Minis – $3
Reset and bring out your inner Goddess with this mini masque that cleans and nourishes and is safe for all skin types.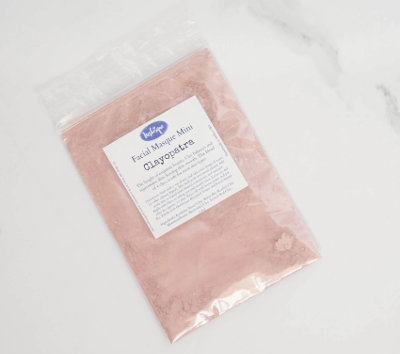 HydroPeptide – Wrinkle Rescue Kit – $79
This set is designed to be your first step in building your anti-wrinkle skincare routine. Filled with deluxe samples of HydroPeptide's best-selling, peptide-filled products, you can experience the best. Find your new favorite products with this travel-ready sample set.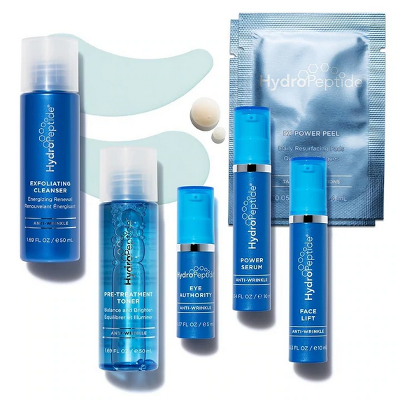 Lattice Gems – Assorted gems – from $5
The crystal clear choice for beautiful things handpicked with love and good vibes only.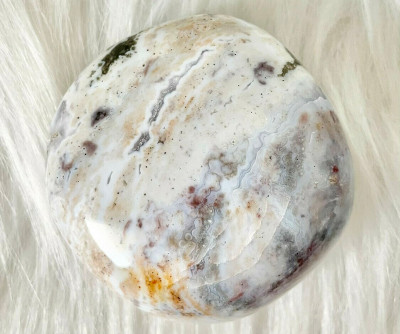 Lunchbox Alchemy CBD – THC-Free Broad Spectrum Gummies – $9.99
These CBD gummies help improve overall well being wihile using all-natural and organic ingredients together to support better health. Gummy flavors are formulated with all-natural, fruit flavors and no artificial coloring. A high quality CBD edible that is completely free of any THC. Sourced from Oregon hemp.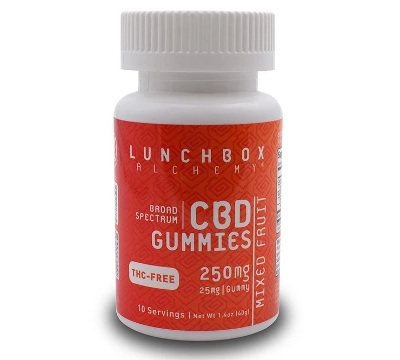 Mata Ayurveda – Hair Oils – $31
All natural and organic ingredients invoked with vedic mantras. Made to treat, soothe, and restore. Contains nuts.
Mind + Beauty – Starter Kit – $24.99
Starter kit contains all five original oils, The Beauty of Sleep, The Beauty of Energy, The Beauty of Uplift The Beauty of Calm and The Beauty of Focus in compact 1 dram (3.7 ml, 1/8 ounce) bottles. The perfect facial reset that can be used while traveling or when you are on the go.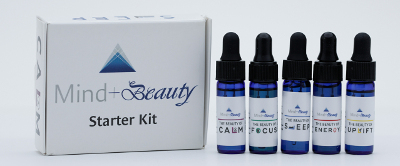 Momma Bear – Nausea & Motion Sickness Aid Lemon & Ginger – $13.49
For temporary uneasiness due to motion sickness or otherwise, Lemon and Ginger Nausea & Motion Sickness Aid Lollipops gently soothe discomfort. Organic honey and tapioca syrup give a naturally sweet flavor, while honey's antibacterial properties also aid in digestion. Concentrated lemon and ginger oils stimulate the immune system, alleviate nausea and help with an upset digestive system.
My Little Mascara Club – THE BEST LITTLE MASCARA EVER: length + definition formula – $12
With over 90% natural ingredients [that's practically unheard of in a mascara!] this is a lengthening mascara you, and your lashes, will love. It's smear proof, sweat proof, smudge proof and budge proof, yet removes with just water. Like a magical reset for your lashes!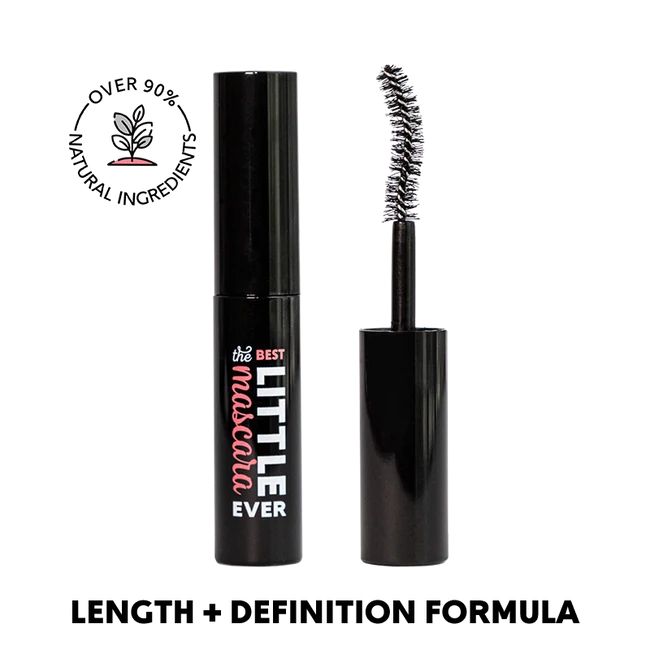 Paromi – Organic Chamomile Lavender Rooibos Tea, Caffeine Free, in Pyramid Tea Bags – $10
This Chamomile and lavender tea is an original blend of Egyptian chamomile, French lavender and South African rooibos tea. It's so smooth. So calm. A cup a day will melt the worries away. The perfect blend to help you reset! All ingredients are organic, non-GMO, gluten-free & Kosher. Caffeine-free.
Poo~Pourri – Original Citrus Toilet Spray – $14.95
Made with a blend of NATURAL ESSENTIAL OILS and other top secret ingredients, this revolutionary Before-You-Go Toilet Spray makes going #2 easy-breezy without making you sneezy.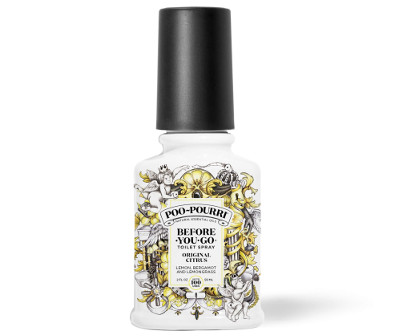 Stay – Get A Grip Yoga Spray – $12.95
A light coating of GET A GRIP on your palms and soles will minimize slippage, even during the sweatiest yoga sessions. Effectively adds a tackiness to your hands and feet to improve safety and increase stability on your yoga mat. The invigorating eucalyptus and peppermint aromatherapeutic scent adds a little something extra to your yoga vibe…and your reset!
Touchland – Power Mist Hydrating Hand Sanitizer – $9
Unique formula not only cleans your hands (99.9% of harmful germs, to be precise!), but makes them soft to touch, and smell good too. Contains good for you functional ingredients including ethyl alcohol, aloe vera, radish root ferment, and lemon essential oils.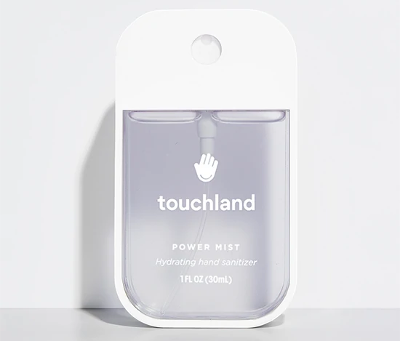 Uplift Food – Prebiotic Puffs™ | Sea Salt + Apple Cider – $24.99 (4-pack)
If you crave savory crunch, UPLIFT PREBIOTIC PUFFS™ are your new go-to. Designed by Dieticians and Nutritionists with a highly effective and diverse set of fibers plus 1 billion CFUs of probiotics, these puffs are a prebiotic powerhouse making them a snack with purpose and great taste.
Varenti Beauty – Pro Powder Face Brush – $46
The Pro Face Brush gives you a professional look when applying your face powder and bronzer. Ultra soft bristles and velvet like handle. Brush Fibers are hypoallergenic and dermatologically tested. Brush is Vegan and Cruelty free.
Here's what you need to do to be the lucky winner of all these amazing products:
1. Follow @bronzemagazine on Instagram
2. Like this post
3. Leave a comment on how you "reset" in 2021
[U.S. residents only. Cannot ship to Puerto Rico. Contest ends Friday, January 7, 2022, at 5pm EST. This giveaway is in no way sponsored, endorsed by, or associated with Instagram. Winner will be selected and notified by Bronze Magazine during the week of January 10, 2022.]