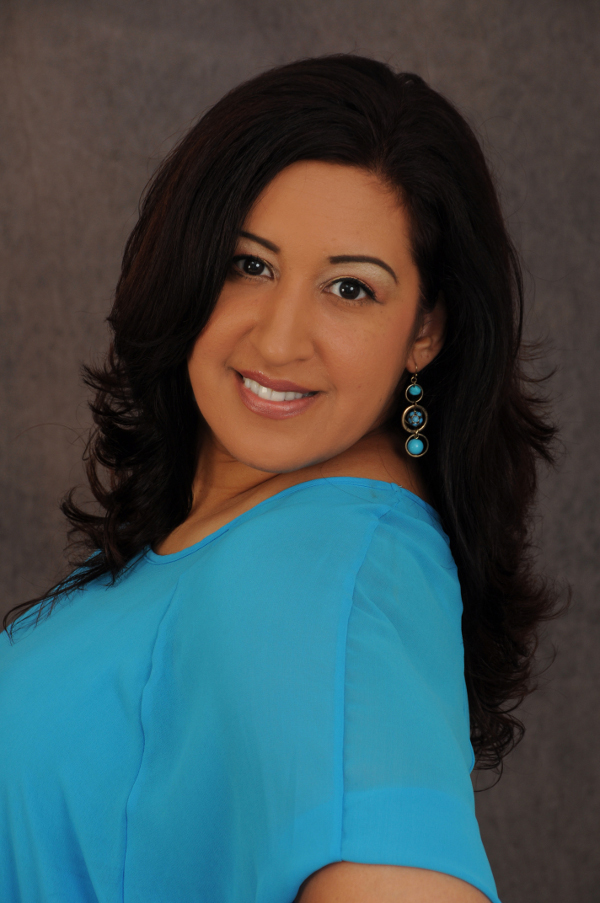 Dr. Belinda John is a woman of spiritual conviction, one who not only talks the talk but walks the walk. As an ordained minister, certified Christian counselor, wife, mother, blogger, and the Founder/Editor-in-Chief of Shulamite Women, an online magazine dedicated to supporting and edifying womens' spiritual growth and development, she is an enterprising spirit devoted to fostering others to actualize their best. In this interview with Bronze Magazine, Dr. John shares the familial origins of her spiritual beliefs, the journey that  threshed and culled them, and her vision for the future.
The youngest of three, Dr. John grew up in a conservative Hispanic Roman Catholic household. She describes growing up "a bit of a challenge as my parents were traditional in their cultural beliefs, and I…a bit more outspoken and somewhat rebellious to those beliefs." Although seditious, exercising what she describes as "a wild streak," she looks back and now understands such experiences as "part of my individual processing."
As a very young girl, Dr. John gave her life to God, crediting a particular cousin with being "strategically placed in my life for the purpose of introducing me to Christ." Since that transformative moment, Dr. John recounts experiencing setbacks and what she describes as "wilderness experiences." However, it was when she remarried at age 37 that she realized, "God wanted me totally yielded." By her account she experienced dreams, prophecies and audible messages that convicted her heart and convinced her steps.
When asked about married life, and how it has informed her walk as a wife and minister, Dr. John shared epiphanies and cogent advice. Â She met her husband, Dr. Sheldon John, shortly after praying for him, and knew that her prayerful submissions yielded her life partner. Â When asked of suggestions for single women seeking sincere partners, Dr. John provided salient suggestions, not so much in what a woman should do, but what she should look for within the interior of a potential mate's character and its execution. Â She advises associating with men "who have a real tangible relationship with the Lord, and I don't mean churchiness, I mean holiness." "I believe a man who knows who he is prior to marriage will best know how to function in his role as a husband. Â For example, a man who knows how to get a prayer through heaven, will know how to be a high priest of his home." Â Together, Drs. Sheldon and Belinda John collaborate and partner with several church leaders and their ministries to teach financial literacy, entrepreneurship, and support men, women, and youth to walk out their destinies.
Dr. John believes that what shapes her empathy to the daily struggles of her readers and parishioners is in sharing similar roles and responsibilities. Â "[T]he more scenarios one can relate to, the more effective their ministry." Â Common experiences garner within her a heightened sensitivity. Â "There is a sense of selflessness that one adopts [when] becoming a caretaker of their husband, home and children. A sort of death to self that causes us as women to develop a greater empathy for others."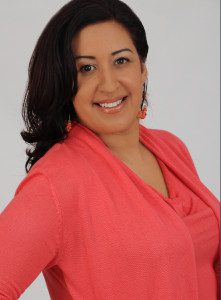 When asked how women can make a significant impact within their communities, Dr. John advises that change must first come from within, that a woman needs to be an agent of change within her own life before trying to be one within another's. "Being able to accept exactly where we are in our individual journeys…allows us to be transparent with ourselves first, and then transparent with others, which I believe aids with the inner healing process." Â Dr. John attests that "women who have yielded to a lifestyle of wholeness are a blessing to everything they are connected. [When] we begin with ourselves first, then we can see the needs of others more clearly and offer viable solutions."
Dr. John's publication speaks to her ministry of women helping themselves and one another in their healing, as it provides a space and place for them to exchange ideas and reciprocate incitation. Shulamite Women is a revelatory, galvanic and intimate publication with columns written by contributing writers. Â The goal of the periodical, "founded on the principle of restoring women" is "to be a voice of comfort, encouragement, Â guidance, and support," so they "develop into the women God created them to be," and in so doing, build up their households, communities, and everything" to which they are connected. Topics include Home, Family and Relationships, Nutrition and Health, Prayer and Spirituality, Leadership, Inner Healing, Inspiration, Social Graces, Devotionals, Finances, Fashion, and even a section titled "The Men Speak," and a link that translates the site into Spanish.
Looking to the future, Dr. John plans to continue her blog, "Finely Ground Goodness," which evolved from her daily devotional time into an online inspirational journal, and soon will be distributed as a compilation. She and her husband will continue their monthly meetings hosted in their home in which they mentor young adults.
by Tanya Manning Yarde