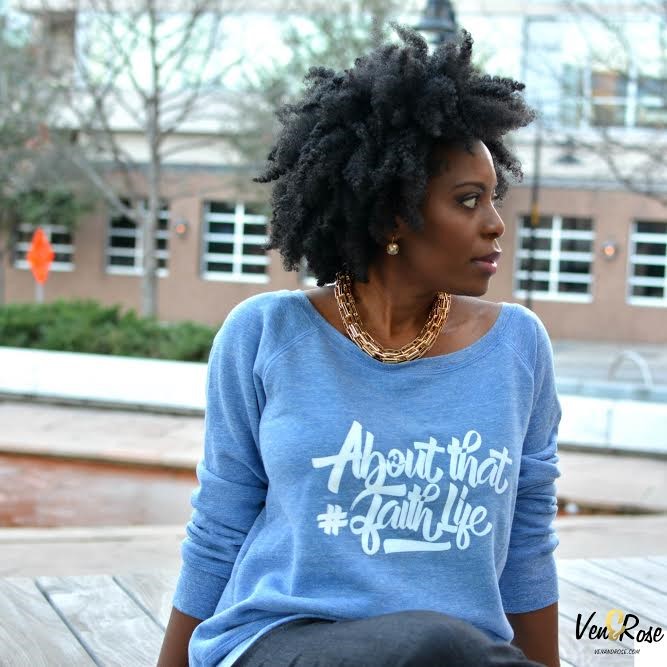 What's your story behind Ven & Rose?
Ven & Rose is a faith based, lifestyle apparel brand which aims to encourage, uplift, and inspire. We believe in living a life of purpose, choosing faith over fear and staying true to who God made you to be. Ven comes from my grandmother's middle name Venetrice, who helped to shape me into the woman I am today. She constantly reminded me about that fact that I was BLESSED and not lucky, and one of the first designs was a reflection of that.
Rose was my Mother in Law's middle name. She was small in stature she had a huge positive impact on everyone she met. Ven & Rose pays homage to these two faith filled, positive and inspiring women who impacted many lives during their time on earth.
Did you always have dreams of following into the career that you are in now?
I actually did not. Being an entrepreneur isn't a path that I planned to pursue at all. I only seriously considered entrepreneurship after starting my blog VeePeeJay.com. After about 2.5 years of blogging, I made the decision to pursue entrepreneurship full time. Ven & Rose is one of the brands I own.
                        
What were your goals for your brand?
My short term goal is to continue to grow and scale the brand, including hiring more assistants. We just celebrated our first year in business and we've grown a lot and had some great momentum. I also plan to expand to include more offerings outside of just apparel. Giving back is really important to me so in the long term I want to be in a position to contribute in a substantial way to my community and charities.
What are some of the challenges you face with building your brand?
Since I had already had experience growing and building my blog into a business, I was able to apply a lot of that experience to Ven & Rose. My brain is always ticking and I keep a notebook filled with ideas for new designs. Sometimes I find it challenging to not release them all at once. I've gotten better at pacing myself when it comes to introducing new offerings.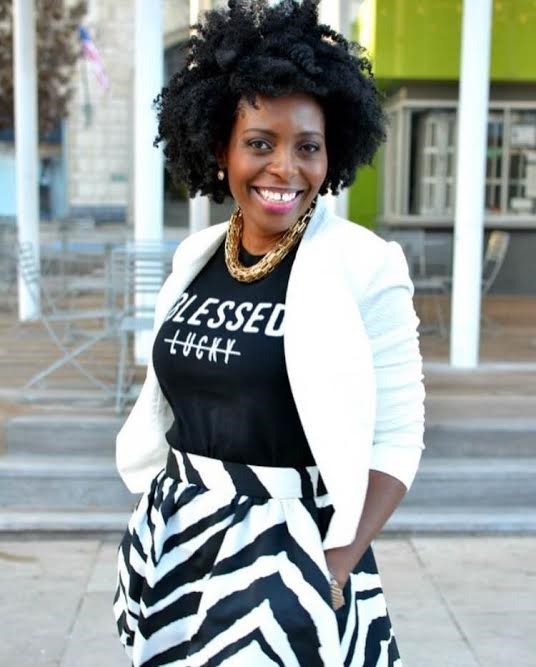 What legacy do you want to leave and advice for anyone wanting to build their brand?
I want Ven & Rose to be known as a brand that doesn't just sell t-shirts, apparel, and accessories, but one that really made an overall positive impact on the lives of others. When people think of Ven & Rose, I want them to associate us with helping people to remain encouraged, inspired, and uplifted no matter where they are in life.
To anyone wanting to build their own brand would be to always keep your WHY in mind. As you build let your WHY inform the decisions you make, the things you do, and the things that you don't do. It's also really important to not allow fear to stop you, and that you grow through setbacks and failures. If you've been thinking of starting a business, the best thing you can do is START. Thinking is great, planning is great but nothing beats action.
Follow Ven & Rose:
By Faith Turner
Edited/Proofread by Victoria Krute