Every woman loves to be pampered. And what better occasion than Valentine's to make a woman feel special. Get inspired with this fabulous, collection of gifts that will make any woman feel like a queen for a day (or several).
BY JO JO HARDER
Nothing says adorable quite like breakfast in bed on February 14. Make the gesture twice as sweet by serving Diamonds for Breakfast candle fragrances along with warm croissants, juicy melons, luscious mimosas, and aromatic coffee. The Bailey Estate candle collections are made with the finest blend of luxurious fragrances and the best refined soy, hand poured into a recycled glass and wrapped in vintage lace, pinned with a lovely note card with tales of HB's lavish love affairs from which the collection is inspired. These romantic candles are gently placed in an elegant black box and tied with a beautiful rich satin bow.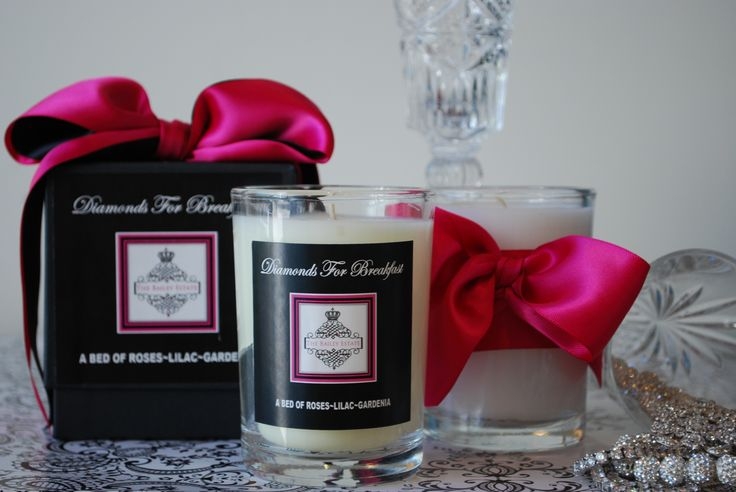 For Valentine's Day, what better way to pamper than with a little bling in your beauty products. Surprisingly, one substance — GOLD — is now popping up in an increasing number of beauty and skincare lines, and for good reason. With more and more beauty products being sought after for their high levels of antioxidants, the anti-inflammatory benefits of gold can result in luminous and gorgeous skin.
The Golden Door , a legendary, wellness retreat in Southern California frequented by A-listers has recently launched its own line of beauty products. One of their top selling products is the Golden Peel-a-Way Masque – an elegant, gold masque that nourishes and hydrates for a glowing complexion.
The Barefoot Pedicure Pack created by the luxury handcrafted body care brand, Bizzy Fizz Bath Treats has arrived! Here is what you will find in this lovely gift set:
First, pamper your skin with Pedicure Tablets. Drop a tablet into a pedi tub and relax while it fizzes, releasing oils and special ingredients to make your feet say thank you. Honey Chamomile soothes tired feet, while Rose-Milk exfoliates dry, itchy skin.
Next, try the emulsified sugar-based Cooling Foot Scrub. It transforms into a lotion when mixed with water, and contains menthol for a magnificent cooling sensation.
Finally, apply Soothing Foot Cream formulated with a blend of shea butter, aloe, white tea, and peppermint, along with vitamin filled oils to deliver hydration without greasiness, and keep feet free from rough, cracked skin. If needed, brush Cuticle Vita-Butter on cuticles and relax for 3-5 minutes, then massage into skin.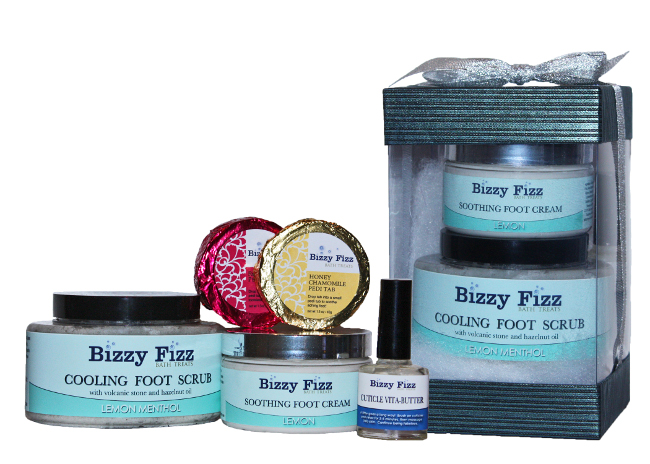 Aloethera Tropical Spa Experience created by Key West Aloe, is the perfect winter stay-cation! The brand based in Key West, Florida has been around since 1971 and has created over 160 skincare products for men, women and even dogs, including facial care, anti-aging suncare and more. All products are made with their signature foundation of 100% Pure Lab Certified Aloe Vera and formulated for dry, irritated and sensitive skin. The spa kit includes Aloethera Oatmeal Body Bar, Aloethera Body Wash, Aloethera Facial Scrub, and Aloethera Body Lotion & Aloethera Candle.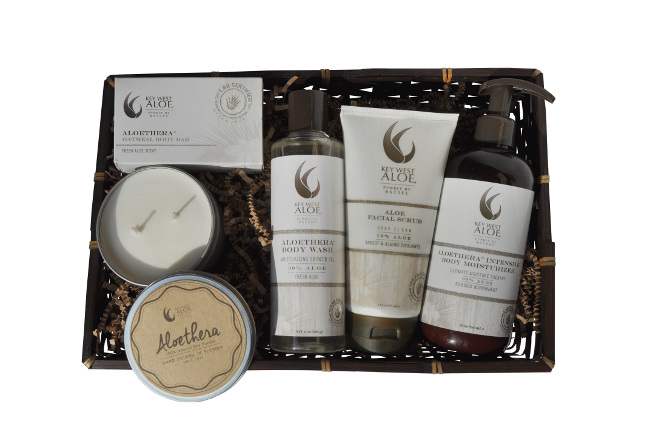 Cloud 9 Living is the United States leader in experience gifts, offering over 1,800 unique experiential gifts for men, women & couples in 48 regions. Cloud 9 Living operates on a "buy now, book later" model, which means the following:
The gift-giver purchases a certificate valid for either a specific experience found on www.cloud9living.com, or a Gift Certificate for a monetary amount, which the lucky recipient can later redeem toward the experience of his/her own choice. Upon receiving the gift, the recipient contacts Cloud 9 Living at his/her leisure to arrange a convenient booking date to enjoy the experience.
Some of their top selling gifts for her that let women feel pampered include Spa Packages, Wining & Dining, and Lunch/Dinner Cruises.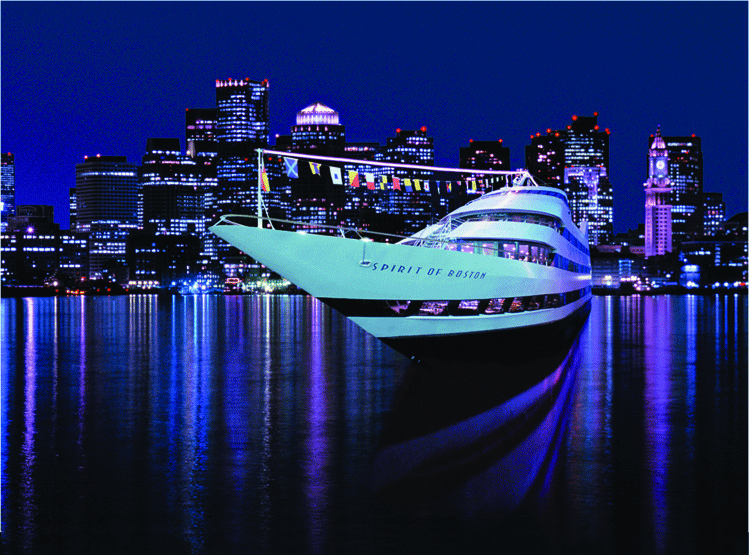 SuperStar Nail Lacquer, founded by fashionista and entrepreneur Ariana Pierce, will add beauty and elegance to any Valentines Day ensemble. Ariana founded the couture nail brand with the goal of helping women to feel luxurious and feminine. This toxin free, vegan friendly, super-fast drying, lacquer comes in a wide variety of vibrant colors such as Starlet Red, Rising-Star Razzberry and Walk the Red Carpet.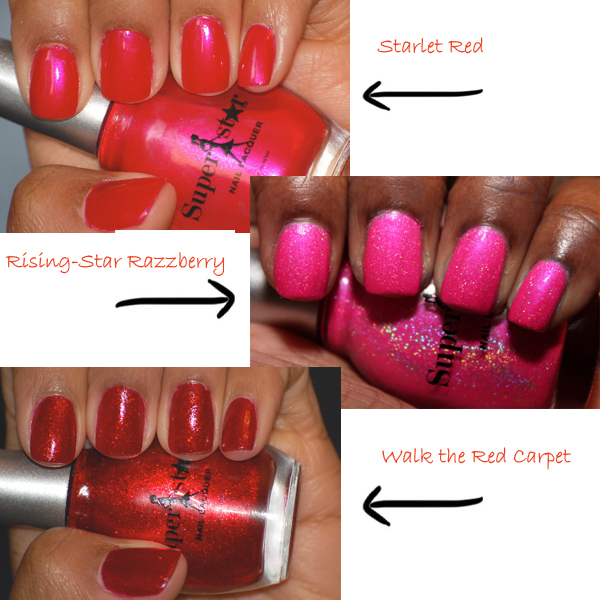 There's nothing like a fantastic meal to make someone feel extra special on Valentine's Day, and for seafood lovers here's just the thing…Deluxe Maine Lobster Pot Pie Kit. A pair of local chefs in Maine – Brian and Shanna O'Hea – sells their signature lobster dishes online, and ships them around the country. The dishes are shipped overnight, fresh not frozen, so you'll have fresh lobster in no time, no matter where you are. The meals come with all the ingredients and instructions, making it the perfect opportunity to prepare a gourmet dinner for someone special this Valentine's Day.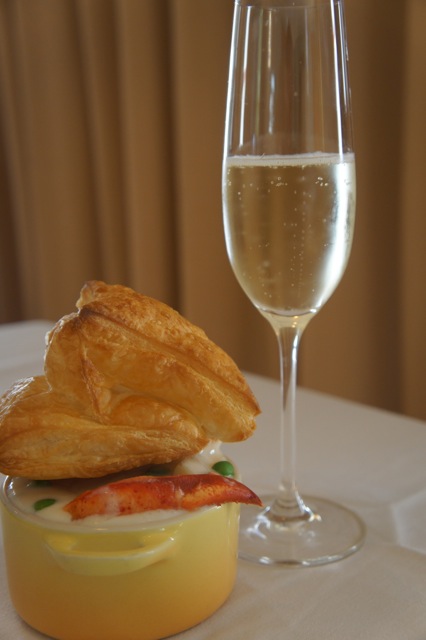 What is Valentines Day without a special bottle of champagne? Veuve Clicquot presents its rosé champagne in an elegant pink Ice Dress, which clings perfectly to the shape of the precious bottle, guaranteeing perfect conditions for enjoying the wine. A detachable card is available for personalizing this gift. www.veuve-clicquot.com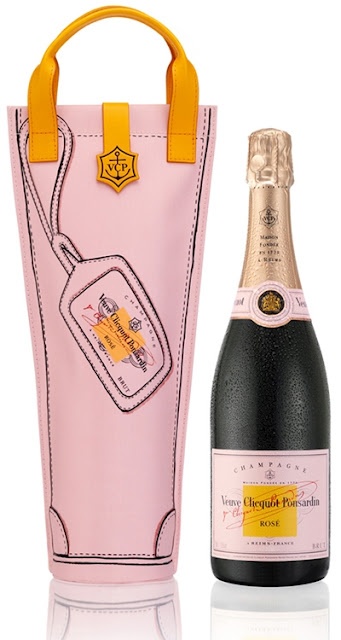 The "That's Amore at The Pierre" Package: February 12th -15th: This bespoke package comprises: Two personalized Pierre bathrobes embroidered with the couples names to enjoy and then take home for ongoing memories; personalized chocolates, custom designed and crafted by Executive Pastry Chef, Michael Mignano; Continental breakfast in bed for two; Overnight accommodations based on two people sharing the 'That's Amore Experience' for two, starting at Sirio Ristorante's iconic bar with Laurent Perrier Champagne, half a dozen oysters, 10 grams of White Sturgeon Caviar and accompaniments. Guests are next whisked to Saks Fifth Avenue, in The Pierre's house Jaguar. Upon arrival, the esteemed Saks personal shopper/Valentine's Day expert will help select fabulous Valentine's Day gifts for the couple. A consultation and welcome gift at Agent Provocateur, London's upscale lingerie brand awaits each couple, commemorating the experience. Hey presto – That's Amore!