The expression of love couldn't be more important this year, which is why we've curated an amazing list of gifts for whether you plan to give to that special someone in your life or self-indulge.
Beyond Good – Taste of Madagascar Gift Set (4 chocolate bars), $18
The perfect gift for the adventurous chocolate lover in your life. Includes 1 Pure Dark, 70% Cocoa Bar, 1 Salted Almond, 63% Cocoa Bar , 1 Sea Salt & Nibs, 63% Cocoa Bar, and 1 Toasted Coconut, 70% Coconut Bar.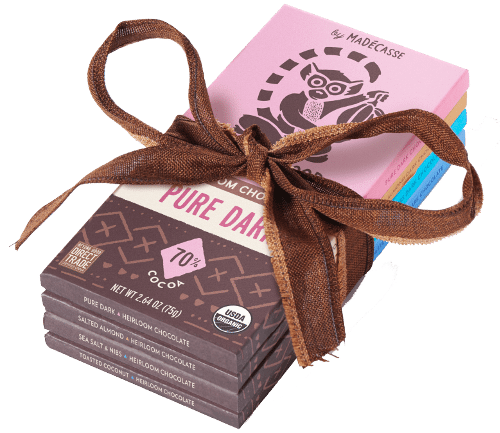 BLISSY – Silk Pillowcase starting from $69.95
Blissy Silk Pillowcases are handmade and crafted from high quality 22-Momme 100% Pure Mulberry Silk. It does wonders for your hair, skin and overall health while you sleep, what could be a better gift?
Cellier des Dauphins  – Rosé Wine
Celebrate LOVE with rosé! This wine has a silky texture and offers gentle acidity with hints of grapefruit, finishing with a tingle of exotic fruit.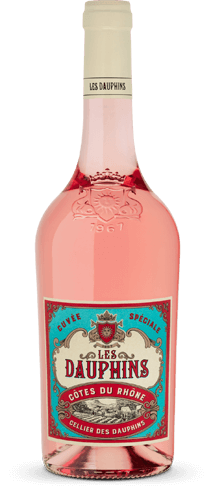 Charles Krug – 2017 Cabernet Sauvignon $39
Napa Valley Cabernet Sauvignon displays black fruit aromas with hints of brown sugar and toffee. This medium bodied wine showcases a rich mélange of cherry, blackberry and black currant flavors set against a beautifully integrated backdrop of lightly toasted oak, all leading to a smooth lingering finish.

The Cr̬me Shop РHoneymoon Vault, $36
Celebrate the season of LOVE with this Limited Edition Premium Vault, the starter kit to show your appreciation for a loved one or spoil yourself with a self love ritual. You deserve it. This exclusive care package includes:
Bulgarian Rose Water Face Mask (Set of 5)
3-Ply Protective Face Mask – Pink (Disposable) (Set of 7)
Watermelon Jelly Mist
3D Teddy Headyband™ in "Not Your Baby"
Kiss & Tell Compact Mirror
Dear Dhalia – For the Lips, $31 each
An ultra-lightweight liquid lipstick that effortlessly glides on with a smooth silk-to-matte finish. The high-pigment formula with a hydrating air-fit texture perfectly sets onto your lips with buildable, vivid color and ensures long-lasting wear without the drying discomfort. Infused with patented Dahlia Flower Extract and certified organic Sweet Almond Oil, Argan Oil, Shea Butter, and Cacao Seed Butter, the nourishing formula naturally comforts and protects lips.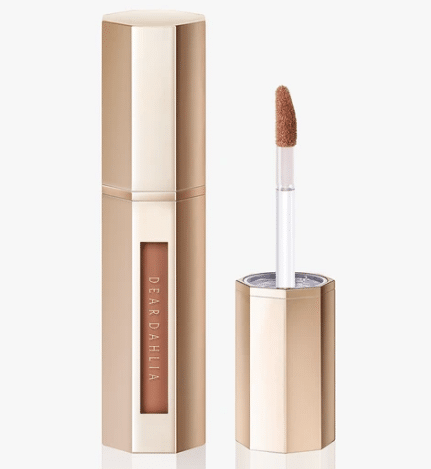 Paradise Dream Velvet Lip Mousse
A whipped lip mousse that glides on and delivers a soft-focus, powdery matte finish. The airy, mousse-like texture coats lips with buildable, long-wear color—without the drying discomfort. Infused with patented Dahlia Flower Extract and certified organic Sweet Almond Oil, Argan Oil, Shea Butter, and Cacao Seed Butter, the nourishing formula naturally comforts and protects lips. Multi-use formula is easily blended and may also be used on cheeks. Suitable for all lips, including the most sensitive.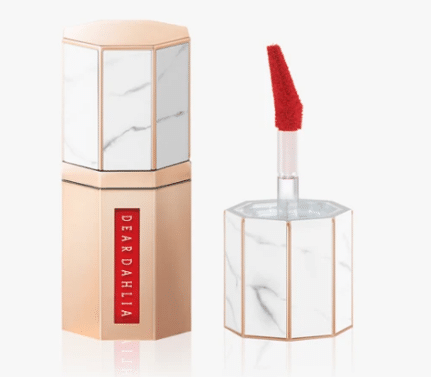 Divine Chocolate – Dark Chocolate Lovers Variety Pack (6 chocolate bars) $29
For the dark chocolate devotee – this collection of Divine's rich and smooth dark chocolate will not disappoint. Gift set includes one 3.0 oz. bar of each of the following: 70% Dark Chocolate, 85% Dark Chocolate, 70% Dark Chocolate with Raspberries, 70% Dark Chocolate with Mint Crisp, 70% Dark Chocolate with Ginger and Orange, and 60% Dark Chocolate with Pink Himalayan Salt.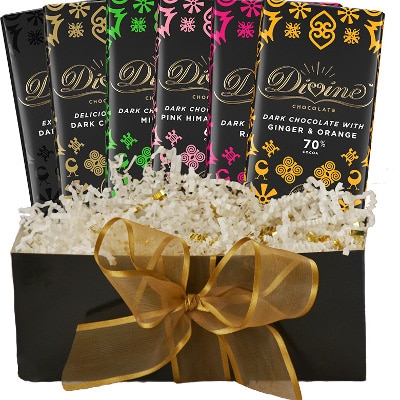 Edible – Valentine's Day Cheesecake & Chocolate Box, $44.99
Send your sweetheart this indulgent box filled with juicy chocolate-dipped strawberries atop three creamy cheesecakes. Then, enjoy rich, fudgy chocolate brownies topped with a white swizzle for a sinfully sweet Valentine's Day.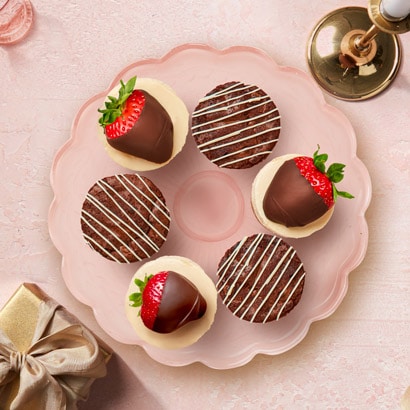 Fuzzy Babba – Nap Queen Slide, $9.80
These playful, cute, and adorably on-trend, fluffy soft slide slippers make the perfect Galentine's gift. The bold embroidered message empowers you to kick back and relax in your kingdom like the "nap queen" that you are. Machine washable.
Make Up For Ever – PRO Sculpting Lip/2 in 1 Lip Sculpting Pen
Pro Sculpting Lip is specifically designed to contour and sculpt lips using 2 easy steps.
Step 1. Use stick to cover lips with a full-color semi-matte finish.
Step 2. Use shimmer-tip sponge to add a touch of light to the center of lips for volume effect. Blend in a circular motion at the center of lips. Note: To intensify volumizing effect, reload sponge applicator into its cap. After each use, wipe sponge-tip with tissue before closing.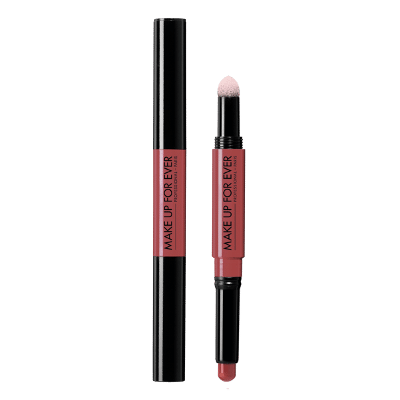 Nudo – Divino Duo Set + Adopt an Olive Tree, $35
This award-winning olive oil gift set just keeps on giving. Packed in an eco-style gift box, there's an option to adopt an olive tree with your purchase and receive its harvest oil delivered to you straight from a small-scale sustainable olive grove in Italy!
Purlisse – Blue Lotus Seed Mud Mask + Exfoliation, 2.5 oz. $48, 1.7 oz. $35
For Valentine's, treat your face to a spa day in a bottle. Improve texture and tightness of your skin in just 10 minutes!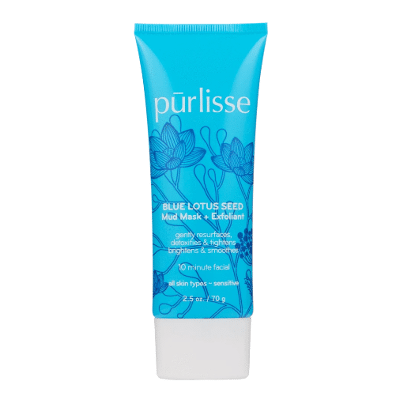 Reduce Everyday – Insulated Wine Tumbler w/lid, $12.99
Sip in style with this wall vacuum insulated tumbler that will keep your drink at the perfect temperature.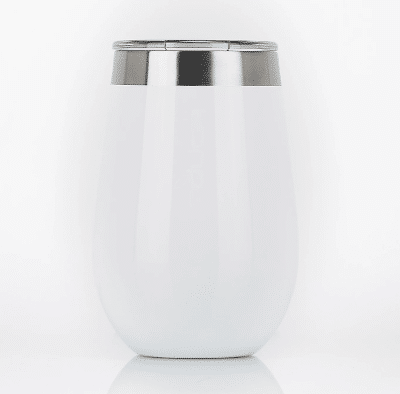 Vara Wines – Silverhead Brut Cava, $18
This delicious sparkling wine enhances any occasion and nearly any dish. From brunch throughout the day, dinner or evening, enjoy this fine Cava with friends, family or your sweetheart. Serve chilled.