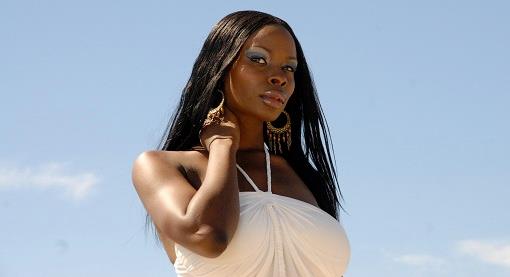 Mara, "The Hip Hop Socialite" has become a fixture in the Hip Hop scene due to her explosive interviews with some of the hottest celebs in the music industry. She's a contributor to many of the leading hip hop sites including DrJays.com, Rollingout.com, GlobalGrind.com and several others. The former law student from North Carolina decided to deviate from law while working as an attorney in NYC to pursue her dreams to become a music journalist. While working at the law firm in New York City, she decided to continue her career as an urban print model with the idea to branch out and network as a means to break into the hip hop gossip scene. Bronze Mag Online was able to catch up with Mara and hear more about her story on following her dreams and attaining her goals despite the obstacles that may have deterred her along the way, including the idea of disappointing her loved ones. The radio host of "Street Disciplez Radio", and the music and entertainment blogger, contributor/columnist has come a long way from her start as a law major to a full blown authority in the world of hip hop music, being linked to every urban website from Mediatakeout.com to NecoleBitchie.com to Bossip.com and more including Huffington Post and USA Today.
Read more on Mara below as she divulges with Bronze Magazine more on how she was able to break into media with little to no formal training in journalism and no connections within the music scene or "blogosphere", using her business and social savvy, and why it was so important for her to pursue her aspirations despite the obstacles that may have presented themselves on her career path as a media personality.
When did you know you wanted to become a journalist? Why did you want to specifically write about the entertainment industry?
I've been obsessed with pop culture since I was a kid, and I've always been a talented writer (or so I'm told). Entertainment journalism is where the two of those things meet. There's not really a market for that where I'm from in the south (Wilmington, NC), so I didn't start exploring opportunities in that field until I relocated to New York after law school. 
Did you receive any formal schooling or training at all in journalism?
 Besides the creative writing classes I took in college and the writing skills I acquired in law school, no.
Instead of pursuing your dream to become a journalist you gave in to family pressure and studied law instead. Was that hard for you to do? How did it affect your life?
 I was a good student, so there was always an expectation that I pursue a career in law, as a doctor, or some other career that denotes that. It wasn't hard for me to choose to go to law school because I thought that's what I wanted…I wanted whatever made my parents happy, and my going to law school made them happy and extremely proud. When I got into my third year of law school, I began to see clearer, and when I landed my first job as an attorney after relocating to NYC, it became 100% clear that being a lawyer absolutely was not for me. I came to the realization that a lot of what I did in my life was done to make my parents happy and proud, particularly my dad. The idea of disappointing him breaks my heart. In the process of trying to make my family happy, I put the things I really wanted and was interested in on the back burner. It didn't help that the firm I worked for wasn't exactly providing a healthy work environment. In short, I was miserable, and trying to figure out how to gracefully exit a career that I'd just spent 3 years in law school to obtain. If I was the person I am today back then, I probably would have said to hell with everyone's expectations and majored in journalism in college.
What was the defining moment when you knew enough was enough and made the decision to follow your heart and your dream?
 It wasn't really a defining moment…it was a combination of a few things, including my unhappiness and lack of inner peace. While working for a personal injury law firm, I just decided enough was enough. I landed a part time job that would require me to make some adjustments to my standard of living, but would still pay me enough to remain in New York, and during my free time, I starting getting my feet wet as a blogger.
Tell us about your first BIG break in the entertainment industry. Was it everything you thought it would be? Why or why not? 
My first big break was becoming a blogger for Live. DrJays.com. It was my first gig blogging for a major website, and it has been an amazing experience!! Blogging for DrJays has opened up a lot of doors for me, and I still blog for them although my schedule is a lot more hectic than it was back then. Through my work for DrJays, I've had the opportunity to interview some amazing people and attend some amazing events!

What is it like being the "The Hip-Hop Socialite?" what is a typical work day like for you?
 I spend a lot of time on the phone or on my laptop. I start off every day checking my emails and penning a post (typically a gossip post) for DrJays. A lot of what I do revolves around what has people talking, so I spend a lot of time reading the blogs. From that, I'm able to determine the next hot interview to pursue. I do a lot of research tracking down publicists for different celebrities and corresponding with them via email to schedule interviews. I cover a lot of events as well. Between writing for the Huffington Post, DrJays, RumorFix, and penning my own weekly entertainment news column, my days are dominated by pursuing and conducting interviews.

As a media personality/journalist you get to meet lots of celebs. What is that like? Any favorite moments (interviews)? Not so favorite?
Meeting celebrities is typically an enjoyable experience. I can honestly say, most of the celebs I've interviewed or met have been pleasant people. One of my favorite moments occurred during my first celebrity interview. It was with singer J. Holiday back when he was riding high off the success of his single, "Bed." I was in Atlanta visiting friends when I got the call asking me to speak to him. When the scheduled time for us to talk arrived, instead of having to go through a publicist, J called me directly. When he found out I was visiting Atlanta, he suggested we do the interview over brunch. The next day, my friends and I met him for brunch, and he was really a cool guy!! He treated us to a great meal, and gave me a great interview. His career may not be as hot as it was back then, but he's a talented guy, and really nice. I've definitely had some not so good moments, but I won't go there.

You were a 2012 "Black Celebration" Award nominee for your work in urban media. Tell us about that.
I was nominated for a "Black Celebration" Award for exemplifying the Black community through my work in urban media. At the awards ceremony, they honored actor Isaiah Washington…to be mentioned at the same awards ceremony as Isaiah Washington was an honor. It was a proud moment for me to get nominated because I felt validated as an entertainment journalist.

When all is said and done, would you do it all over again the same way? Why or why not?
I think what I would have done differently was admit to myself that I wasn't pursuing my passion a lot earlier than I did. That doesn't necessarily mean I wouldn't have went to law school (a law degree is a very valuable thing whether or not you're a practicing attorney), but in undergrad, I probably would have majored in journalism and started pursuing opportunities a lot earlier than I did. What I've managed to accomplish in the last few years is phenomenal, but can you imagine where I would be right now if I had stopped living for other people and pursued my dreams a lot earlier than I did?

What advice would you give to others about following their dreams?  
Follow your heart and passion…do what you love today despite the expectations that others may have of you because we are not promised tomorrow.
Follow the Hip Hop Socialite on Twitter @hiphopsocialite and Instagram thehiphopsocialite