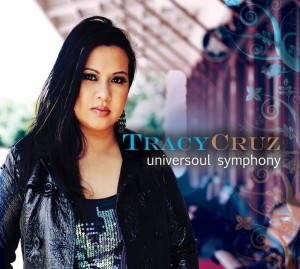 Born in Quezon City on the island of Luzon in the Philippines, Tracy Cruz's music hinges on heartless dissonance and jolting hope. Her song lyrics and production will unfailingly take you on a musical excursion, intended to resonate with all who experience it. With a vocal range that stretches from unbelievable lows to soprano highs, Tracy's alluring voice is comprised of sounds old and new, resembling Jill Scott's throaty moans and Sarah Vaughan's lyrical accentuation all while still managing to remain distinct. In short, the evolution of Tracy's music is also a testament of the highs and lows of her life. Here is why…
What types of music were you exposed to while growing up and how did it influence your sound today?
I grew up listening to R&B/Soul music, particularly to artists such asWhitney Houston, Mariah Carey, Aretha Franklin, and Stevie Wonder. I alsolistened to OPM (Original Pilipino Music) and Filipino singers such as Lea Salonga and Jaya. I absolutely loved ballads and music artists who sang andperformed with raw, unfiltered emotion. These types of music have greatly influenced my sound today-I constantly incorporate expressive singing andheartfelt lyrics in my songs.
What was it like for you competing at such a young age in musical competitions? What was winning your very first trophy like?
Participating in competitions at such a young age was very enriching and memorable. It helped me develop a strong sense of discipline, focus,
appreciation and respect for others' musical talents, and a specific  vocal style/ performance. While the children in my neighborhood were playing outside, I stayed inside the house practicing my songs for hours. I knew I had to make sacrifices and be dedicated to honing my craft if I wanted to be successful in these competitions. I was completely overjoyed beyond comprehension when I won my  very first trophy-I cried tears of joy! I seriously couldn't believe that I had won a singing contest; I felt like I was dreaming!
How did it come about having 3 time Grammy nominated Ledisi as your vocal coach? What was that collaborative experience like?
I first heard about Ledisi through a local R&B/Hip Hop radio station (back in 2001). I was driving on the freeway, listening to her music and interview. She started singing live over the air and I was immediately blown away by her crystal clear, powerful voice. As I searched for more information about her online, I found out that she was offering private vocal lessons in my city. I enrolled that very same day and met with her the following week. I was completely excited to meet her!
The collaborative experience was extremely inspirational and enlightening. It was an honor to have Ledisi as my vocal coach-she gave me encouragement every step of the way and allowed me to be creatively free. She even asked me to sing background for her at Cafe Du Nord in San Francisco (2002). I was floored! Being a true admirer of her work, I gave my undivided attention to her as she taught me her "singing secrets". She has taught me to stay true to myself/art, sing & perform with everything I have and to work diligently.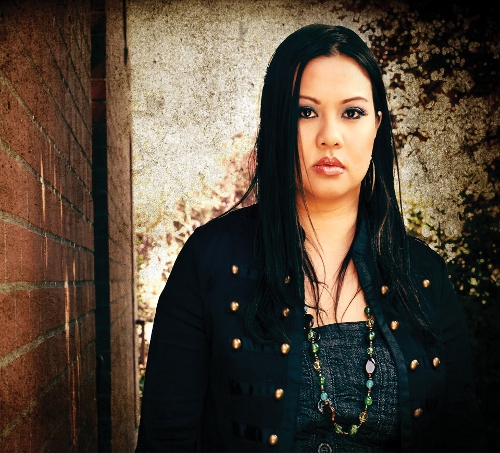 What kind of evolution have you experienced through your music up until now?
In the beginning of my musical journey, I was more of a "sensitive artist". My songs were emotional, vulnerable, and slow to  mid-tempo. If you listen to my EP "Illuminate Love" and debut full-length album "Feel'osophy"-you will discover there's a unifying mellow vibe to these projects which is something you may want to hear after working a long day or before you go to sleep.
Now I'm more of an "adventurous artist". I'm not afraid to think outside of the box. I love to experiment with different sounds and vocal styles. When you listen to my current album "Universoul Symphony", you will be surprised to find out that there's a mixture of soundscapes from silky, passionate ballads to eclectic, energetic grooves.
What is the concept behind your current album entitled Universoul Symphony?
Universoul Symphony was birthed from the idea that music is a universal language that all of our hearts can understand. It doesn't matter what we've been through, how old we or where from-music has the power to move, change, inspire, unite us through lyrics and sounds. Universoul Symphony is you, it's me, it's US.
What is the main message that you want to give fans through your music?
The main message that I want to share through my music is "LOVE". Love for God. Love for family. Love for music. Love for humanity. Love for life. With my music, I hope to uplift, inspire, motivate, change someone's life. I believe that when I touch a heart, I'm playing my part (in music).
How do you maintain balance between music career and family?
Every single day, I have to make sure I plan out a definitive schedule that allows me to handle music business tasks, housework, and spending quality time with my family. Also, I have to set aside some time for rehearsals and songwriting. I normally tackle all of my promotions, networking, and bookings in the morning. In the afternoon, I help my son with his homework, teach my daughter how to read and write, complete most of my housework and then I spend  my evenings cooking and spending quality time with my husband and children.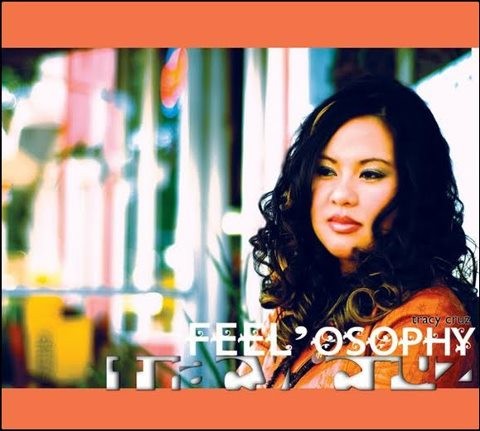 What future projects would you like to share?
I will be releasing a remix album for "Universoul Symphony" very soon. I'm very excited to release this project because it showcases a broad spectrum of musical interpretations from various producers/DJs from around the world-you will hear House, Hip-Hop, R&B remixes and much more. I will be launching more music videos before the end of this year. I'm currently lining up shows around my hometown and throughout California. Hopefully in the near future, I will have the opportunity to collaborate with several artists and travel will my band to perform across the United States and overseas.