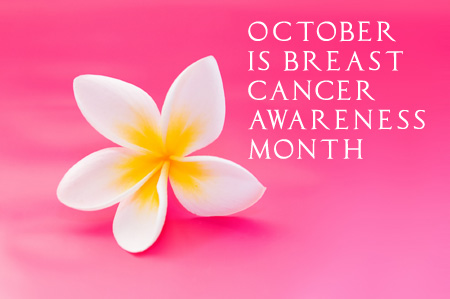 According to cancer research, 1 out of every 8 women in America will develop breast cancer within their lifetime. These women are mothers, wives, daughters, sisters, grandmothers, aunts, nieces, and friends. Cancer not only affects those who are diagnosed, but also their loved ones.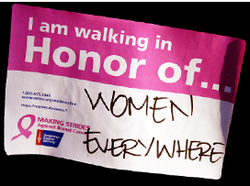 This month, as we honor those we've lost, let us also stand together and support those currently receiving treatment and celebrate with our warriors who've survived breast cancer. Unfortunately, many women remain in the dark about cancer-causing agents and early detections. There are plenty of books, online articles, and blogs about healthy lifestyles that help reduce the risk of breast cancer (and don't worry Bronze Magazine readers, we'll definitely keep you updated!). Let's make the effort to encourage every woman we know to schedule annual physical exams, maintain a healthy diet, exercise regularly, and most importantly, never give up. You never know whose life you may impact or save.
Cancer does not discriminate, and neither should we. You never know what someone else is going through, so always speak health, strength, faith, and determination into another person's life. There is power in words and unity. Remember, for every woman that has passed away or survived breast cancer, it could've been you.
You can learn more about treatment, FAQs, and types of breast cancer at www.nationalbreastcancer.org.
By Ashley R. Cottrell