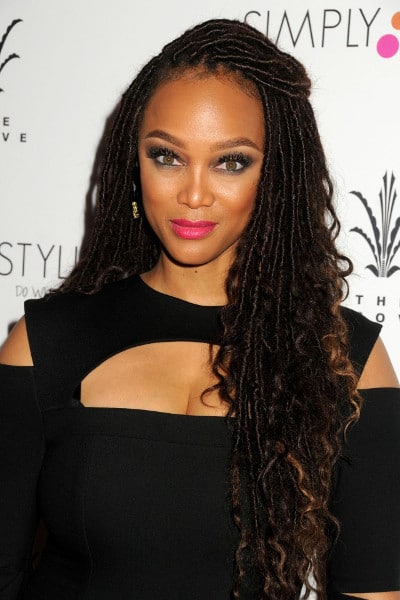 Good news all Tyra Banks fans; you will be seeing a lot more of her on TV in the near future! Tyra has recently signed on to become America's Got Talent's newest host, replacing Nick Cannon. Tyra will also be returning to VH1's America's Next Top Model for cycle 24, replacing British singer Rita Ora, who replaced Tyra when ANTM moved to VH1.
"Since I was a little girl, I've been obsessed with grandiose acts and performers who make the seemingly impossible possible." Tyra said in a statement. "I love how 'AGT' brings that feeling into everyone's home, capturing the best of people who come out and give it their all to make those big, fierce and outrageous dreams come true."
In regards to ANTM, Ken Mok, executive producer, said Tyra is irreplaceable as the host of the show.
"Tyra has always been the heart and soul of the franchise, and her absence was deeply felt by our fiercely loyal fans who missed their Queen of Smize," Ken Mok said in a statement. "We'd like to thank Rita Ora for being a great partner and total pro. She infused this new iteration of ANTM with passion and creativity and we wish her nothing but the best in her future endeavors."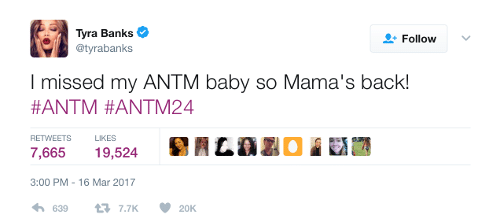 We can't wait to see more of our favorite top model on the small screen in the future!
By Tiara Bryant