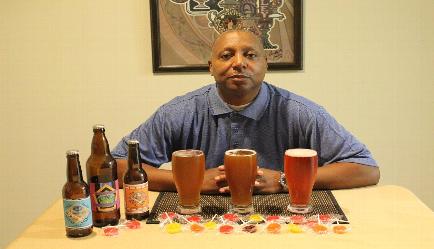 South Central, Los Angeles native and owner of Black Ty Brewing Company Tyrone Armstrong  is a different and unique brewer of fine beers that even women can enjoy. Since the age of 21, Tyrone Armstrong found himself interested in beer. At one point 16 years ago, he decided to brew it. "I originally started with regular beers and then decided to create something new and different," he says. One might care to know what made Tyrone think of creating a beer that appeals to women. His answer, "Most women do not like the bitter taste of hops in many beers and won't try them. I decided to create a beer that could be a gateway for them into the Craft beer world.
Currently, samples of Black Ty Brewing Company's craft beer can be found at beer festivals and beer & wine events. "In the past five years, I have honed my skills making this specialty craft beer and I believe when it hits the market it will be in huge demand," shares Tyrone. He adds, "The reason I feel this way, is that at every event we've received 97% positive feedback  from attendees. The common questions we get are, "Where can I buy it?" and "Can I order it online?"
When asked about being the first African American to create such a product, Tyrone replies, "It feels great to create the type of craft beer I've created. I'm very excited about the product and the many flavors." When also asked what makes his beer so unique and different from the rest, he shares,"We use fresh fruit and exotic fruit as well as a variety of teas to develop the unique taste of our beer. We don't use fruit extracts."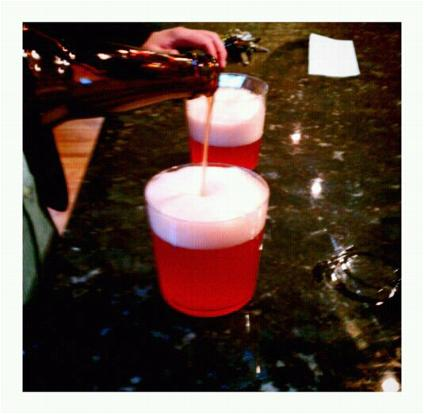 Tyrone Armstrong says if he had to do it all again, he wouldn't do anything differently. One thing for certain is, if he had the capital, his brewery would already be up and in production. But Tyrone refuses to be discouraged.  "In the past year, I have learned a great deal of knowledge about the pros and cons of the craft beer industry but will never lose hope in my dream or the passion for brewing this delicious product," he says.
Tyrone's advice for those who are just starting out is, "I would have to tell them they need to be very patient because it takes a while to get noticed and lots of money to get started. I would also have to tell them they must be very passionate about brewing or they might give up! I have been through highs and lows in this business, and though I have a very unique and delicious product, I can't yet get into the marketplace."
As for the future, Tyrone had this to say, "I work very hard to brew and attend as many events as possible each year to promote this delicious new craft beer. I'm constantly creating new recipes, and have over 100 flavors of beers for people to enjoy."
Tyrone and his team are also looking for solid financial partners to help them obtain all of the things needed to start their micro brewery, including the licensing, production space, and the ingredients. "We have a solid 3 year business plan projection as well. Our hope is to educate and teach more people of color about Craft Beer styles, the brewing process, and the business side of ownership in the Craft Beer Industry."
To follow Tyrone Armstrong and his awesome brand of beer, he can be followed on facebook , twitter, and linkedin.
by Tiarsha Harrison