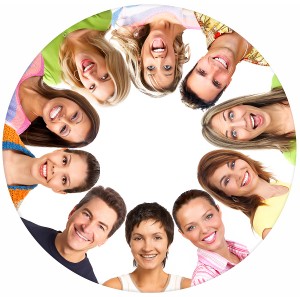 Customer service applies wherever you do business – not just offline, but online too. Some online entrepreneurs don't get this point. And guess what, how you do business when someone leaves your service can impact you just as much as it does while you're doing business with them as an active client.
To make this point, let's look at two different customer service experiences I've had recently.
In one case, I bought a service to use with recording webinars online.  I tried out the service for a few months, then realized I wasn't utilizing it enough to justify another monthly expense since my classes had slowed down.  Instead I decided to look for a lower cost service or just use a teleconference line for awhile.  Here is what happened:
I went to the Help area to find out how to cancel;
There was an FAQ that clearly outlined how to close the account, along with a link;
When I clicked the link, the next page said something like "Thank you for your business. We're sorry to see you go!  So we can continue to provide the best support, we'd love to hear if there is anything we can do better."
I could choose from a quick set of options, or enter my own reason into a blank area;
Within a few days, I received a follow-up call from a company representative saying if I wanted to come back, here's how to do it and they would be happy to let me use the service FREE for 30 more days while I confirmed for sure that I wanted to do.
I stayed.
Not only that…I renewed my account at the end of the 30 days.
In stark contrast, here is what happened with another service.  I was really enjoying this online guru's delivery on a web show, so I decided to invest in a monthly membership program to receive his materials.  After the first package arrived (since they sent a CD and newsletter by postal mail), I was unimpressed with the content…amongst other things.
So I looked for a way to cancel.
 I looked on the website…no information, so I looked in the newsletter…there was a mailing address, no phone number, but there was a support email
I wrote the support email…it came back with an error message saying "address unknown";
I then went back to the website thinking – "surely, there must be a way to get in touch with these guys to close this, to ask a question, something"…nope;
So I find myself doing a Google search to find them and finally figure out an email address;
After I send an email asking about closing the account, that's where it really gets interesting.  It took 12 days for me to get a response.  In that time, I sent a 2nd…then a 3rd email, hoping to close the account before they charged me again for membership.  When I finally get a reply?  The person on the other end tells me to go to a page and print out a form that has to be mailed…really???
I was charged a 3rd time by the time they cancelled my account.
Think I would ever go back? Not even if they have the greatest programs in the world.  I won't ever invest another dime with that service.
I think many of us see customer service as a given – it's a part of the thread of our business.  It is something we value for ourselves.  But we have to remember to implement it in our own businesses as online entrepreneurs…from the beginning to the end.
After all, there is much more at risk these days in the age of the internet where reputations rise and fall quickly at the click of a 140 character note.
About the Author: Tanya Smith is a creative business strategist and coach specializing in showing service based online entrepreneurs how to simplify, save time & stand out with simple strategies that engage more quality leads and clients.  Her company Be Promotable provides fresh actionable strategies and virtual resources to promote business owners as power players in their market.  Claim your instant access to free online business resources at: www.tanyasmithonline.com.