Nathan "GreatIsNate" Vinson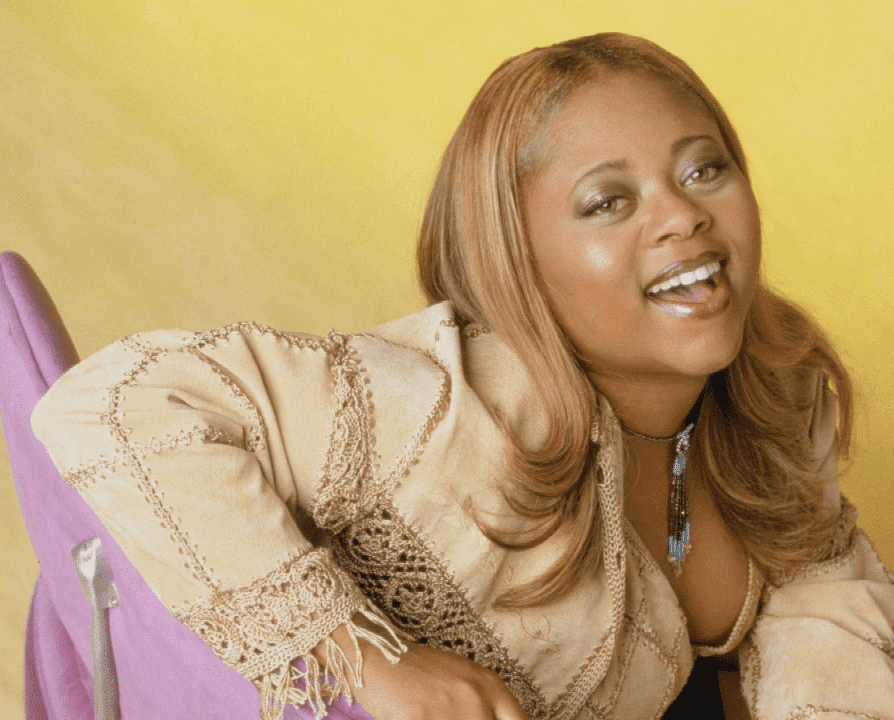 If you're black and grew up watching television, you have probably seen Countess Vaughn on your TV screen on more than one occasion. Originally discovered on popular competition show "Star Search," Vaughn went on to star as Alexandria Witt in the fourth season of "227" in 1988. After guest stints on "Roc," "Hangin' With Mr. Cooper," and "Thea," she landed the role of "Kim Parker" in UPN's hit show "Moesha" in 1996, subsequently starring in the show's hilarious spin-off "The Parkers" alongside comedian and actress Mo'Nique.
In her more prominent roles, Vaughn was known for her less-than-smart, but endearing personality and her great ability to sing. On "The Parkers," she was the lead singer of "Freestyle Unity," a band that consisted of her friends Stevie and T. Here at Bronze, we've collected a handful of Countess Vaughn's best singing moments on television in the spirit of nostalgia and in celebration of her birth month, August. Check out the list below:
Countess Masterfully Sings Jazz
https://www.youtube.com/watch?v=374taqedaAs
In the "Play Scene" episode of "Moesha," Moesha is assigned by her creative writing teacher to write an original play scene. She chooses to set her scene in early 1940s New York, where Sarah, who Vaughn plays in Moesha's fictitious scene, becomes the bar's resident singer. The result is a beautiful rendition of an unknown jazz record, which begins at the :51 mark.
Countess Duets with Yolanda Adams
https://www.youtube.com/watch?v=D-ZpZ4n2_Eo
In the "Practice What You Preach" episode of "The Parkers," guest star and gospel singer Yolanda Adams plays Nikki's old-friend-turned-preacher that has come back to town to pastor Nikki's church. After facing some resistance for her wild girl past, Adams is eventually accepted as pastor, which leads to a quick duet with Kim (Vaughn) on Adams' song "I Gotta Believe."
Countess and Usher Ad-Lib
https://www.youtube.com/watch?v=SlrAoQiT6a8&t=58s
Do you remember Vibe Magazine's short-lived late night talk show? On one episode, Countess joins already introduced guest superstar Usher, spurring an impromptu sing-off between the two talented singers, which begins at the :31 mark.
Countess Sings Western Music with a Twist
https://www.youtube.com/watch?v=TfH3iUCC-eY
In "The Good, The Bad, and the Funny" episode of "The Parkers," Nikki daydreams of being a no-nonsense sheriff of a western town, with her family and friends taking stereotypical roles in the town. Ironically, Kim (Vaughn) is the teacher, but has hopes of becoming the live entertainment for Andell's popular bar. Andell asks her to audition, and the result is this R&B jam, which begins at the 11:34 mark.
"Picture Me Just Falling"
https://www.youtube.com/watch?v=p8Z9MP0SAEA
On the "Love Potion #83" episode of "The Parkers," Nikki, in a desperate attempt to make Professor Oglevee fall in love with her, accidentally spellbinds her family and friends with a love potion from a local island woman. Later in the episode, while Countess' character Kim is still in love with T, she leads Freestyle Unity in their song "Picture Me Just Falling."
Did you enjoy this list? Look for more articles like this under the Entertainment tab. As always, you connect with Nathan @TheGreatIsNate on Twitter.