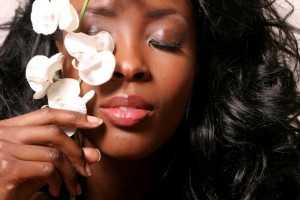 Emerging from a long winter can take a toll on the skin, leaving it dry and dull. A wintry combination of low humidity, chilling winds, and freezing temperatures can cause epidermal unbalance. But winter does not have to "get under your skin." A moisturizing facial treatment using bananas can be rejuvenating.
One of the most nourishing fruits, bananas are available year round. What's more, this tropical fruit is healthy not only when consumed internally, but also when used externally as a beauty treatment. There is not one inch of your body that doesn't benefit from bananas. Â Rich in potassium, vitamins A, B, C, and E, as well as natural oils, bananas contain no substance known to aggravate the skin. This makes it an ideal treatment for sensitive skin. Here's how to Spring clean your face with rejuvenating bananas!
First, prepare your face by washing with a daily cleanser. It is important to start with clean skin to get maximum benefits from the facial. Create a relaxed mood by listening to soothing music and lighting fragrant candles.
Here are three facial treatment recipes containing bananas that will moisturize, soothe, soften, and refresh. Apply a toner and moisturizer at the completion of each facial.
Banana Masque
Mash a banana and spread over the face. Leave on 15-20 minutes. Rinse off with warm water. This masque relieves the face of dead skin that makes it look dull and also works as an anti-wrinkle treatment.
Banana Cream
Mash a banana with a tablespoon of heavy cream. Spread mixture over the face and leave on for 15 minutes. Rinse off with warm water. Your face will feel like silk!
Banana Shake
Mash ½ banana. Add 2 tablespoons yogurt and 1 tablespoon honey. Massage this nourishing mixture into the skin and leave on for 10 minutes. Rinse with warm water followed by a splash of cool water. This soothing treatment moisturizes dry skin and is good enough to eat.