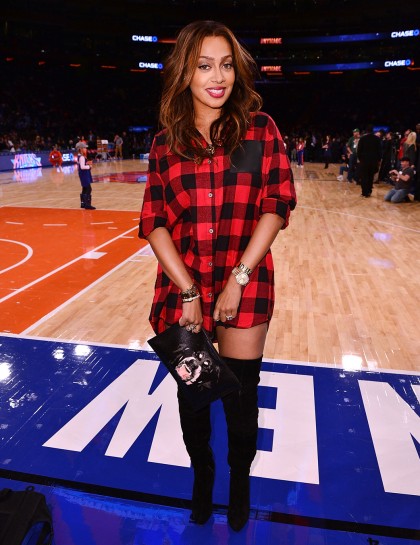 La La Anthony in plaid shirt dress
A lot of things come in handy when you may not think they have much worth. The plaid phase was a trend that was popular during the 80s and 90s, and most probably figured that's where it would stay. Fear not, wearing plaid may not be so bad after all. Sported by many, plaid doesn't have to be limited to tops; there are many other ways to wear it as well.
Wearing a plaid top by itself can easily make an outfit settle; yet adding a piece atop of it can create a less ordinary and effortless appearance. My favorite look happens to be the plaid dress that has recently made its debut. Typically worn as a rugged expression, when paired with thigh high socks and boots, the plaid trend keeps its warm, edgy, and stylish look in one fitting. Another look that happens to be a preference of mine is the plaid skirt. Formally known as the "schoolgirl" look, this has transformed into a style that can be worn classy or with an edge.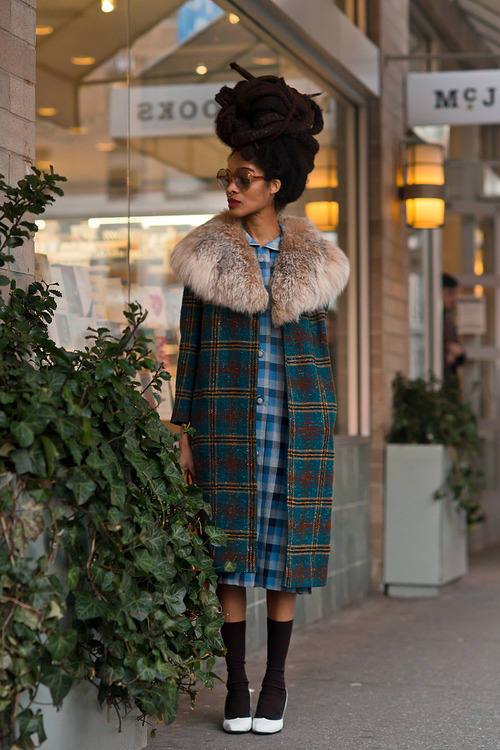 by Tyshane Franisco