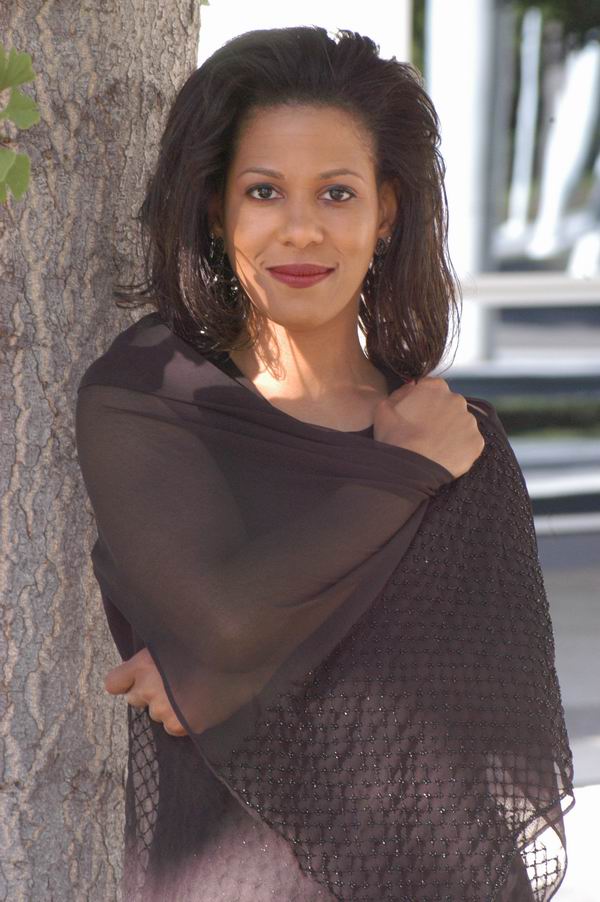 Traci S. Campbell is changing lives, inside and out, one person at a time. The internationally-acclaimed author, certified life coach and motivational speaker is also the founder of the 501c3 nonprofit organization The C.H.A.M.P Community Project, whose primary mission is to provide self-development and self-empowerment educational programs focused on the emotional and mental well-being of individuals (adults and teens) who are living in single parent environments. The C.H.A.M.P. Community Project uses the C.H.A.M.P. Within Program to teach spiritual as well as practical tools to teens and adults to help them open up about mental and emotional blocks, deal with past hurts, and get a clearer picture of what their goals are.
The unfortunate passing of Traci's mom, who was a struggling single parent, served as the catalyst for Traci's need to serve disadvantaged teens and single parents of various age groups, ethnicities and backgrounds. With several established years of working in  corporate America, Traci's transition into her role as motivational speaker/entrepreneur came with lots of hard work, dedication and personal sacrifice.
The C.H.A.M.P. Within program addresses 5 behavioral areas: Character, Happiness, Attitude, Mentality, and Purpose. Traci has personally conducted the program at various schools and colleges in Chicago, IL and in Springfield, IL. The program has also been taught to over 220 high school students in Nairobi, Kenya. Traci describes the response to the program as "very enthusiastic." She adds that both teens and adults felt the mental and emotional education was something they very much needed, but could not get in school or elsewhere.
With the growing success of the C.H.A.M.P. Within Program among women, Traci made the decision to apply some of its foundational principles towards creating Beauty In, Beauty Out (BIBO), a nationally focused women's movement that celebrates and honors real women role models in leadership that others could relate to. When asked about the impact of the movement Traci had this to say, "The tour made a great impact in the Chicagoland area in 2013 and we are now receiving more and more nominations and stories about incredible women and teen girls in the local area who normally would not be recognized for the great work they do." The tour is set to hit the Chicago area again this year and then Las Vegas.
Programs like CWP and BIBO are important and relevant especially today considering the exceedingly overwhelming issues like low self-esteem among our young women. Traci believes that we can better serve our young women as role models by "Starting with ourselves and dealing with the real issue of how we truly view ourselves. We also need to educate young women that they do not need to degrade themselves or lessen their standards when it comes to choosing a career path or choosing a potential partner for a relationship."
As for the future of Traci's organization she reveals, "We are on track to bringing the C.H.A.M.P. Within Program through the C.H.A.M.P. Community Project, into several cities throughout the U.S. over the coming years. The BIBO Tour will expand into other cities bringing the coveted Reflection Award trophy to deserving women in local communities. Also, an online education portal called BIBO University will provide "beauty" education that is well rounded and tackles all aspects of a women's life. This will plant the seeds of real self-confidence and real self-worth."
For more information regarding the C.H.A.M.P. Within Program, the C.H.A.M.P. Community Project or the Beauty In Beauty Out Tour visit their websites at
BIBO Tour website: www.beautyinbeautyouttour.com
C.H.A.M.P. Community Project website: www.champcommunityproject.org
by Shawn Chavis, Editor In Chief