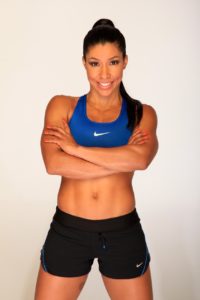 Hey there bronze beauties! May is around the corner and it's almost time to show off those gorgeous bronze legs! We're using the rest of this month to introduce you to some of the top fitness trainers to follow on Instagram. Whether you're trying to lose extra weight or enhance your routine, these next two trainers will have your figure toned and summer-ready:
Celebrity fitness trainer and nutritionist, Ms. Jeanette Jenkins, aka "The Hollywood Trainer," is a former Nike athlete with over 25 years in fitness training. From cardio-kickboxing to ab-workout videos, she has trained well-known celebrities such as Kelly Rowland, and Tia and Tamera Mowry. Jenkins is creator of virtual health and weight-loss club, The Hollywood Trainer Club, providing dozens of clips to her workouts on Instagram and links to the website. For those of you who love workouts focusing on sculpting abs and toning your legs, follow Jenkins on Instagram, @msjeanettejenkins.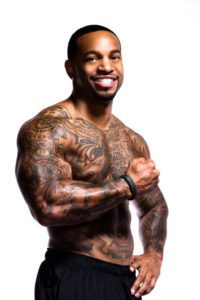 Darrell Patterson, an international fitness trainer and nutrition specialist, is certified in muscle building. His diverse workouts include Crossfit, athletic training and high-intensity interval training. Patterson has even created and teaches his own fitness training program, Hardcore Extreme Active Training, aka Heat. For those of you who enjoy group or partner exercises, follow Patterson on Instagram, @iamthereadp.com, where you can find daily clips of his group training classes, as well as links to the complete workouts on his website.
Keep in mind ladies, there is no need to stress about the approaching spring/summer season. Use the month of April as your training ground and have fun with your workouts. As always, be sure to check back next week for more fitness experts to follow!
By: Ashley R. Cottrell