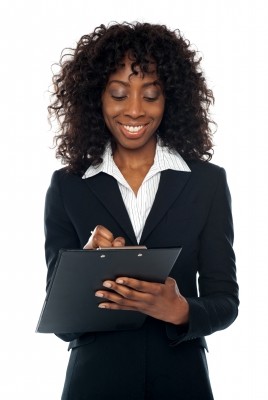 In any organization or company, strong leadership is needed to drive business forward. Leaders set goals, manage employees and are ultimately responsible for the future of the company. In today's workforce, where gender inequity is often still present, it is especially important for women to assert their ability to lead and impact business positively. The following are strategies for women to hone their leadership skills and run business more effectively.
1.  Set Goals
It is important to set goals and delegate tasks accordingly. Setting goals helps keep everyone on track and provides a way to assess what has been achieved. Continuously set goals to challenge employees and strive for new benchmarks. Â Â Â Â Â Â Â Â Â Â Â Â Â Â Â Â Â Â Â Â Â Â Â Â Â Â Â Â Â Â Â Â Â Â Â 
2.  Adjust Expectations                                                                          
In business, not everything goes as planned. Be prepared to reassess your strategy when results are less than expected. On the other hand, if employees have reached their goals easily, you can set higher standards for the next time around.
3.  Go the Extra Mile
As a leader, you set the standard for performance. If you work hard and always show your dedication to the company, you can expect others to do the same. Demonstrating drive and commitment is a way to inspire others.
4.  Listen
Take the time to truly listen to the people you manage. Be able to address individual concerns and solve any employee issues. Listening builds trust, credibility and respect, which will improve communication and the rate at which things get done. 
5. Develop Standards
Make expectations clear from the start during corporate training. Let employees know exactly how they will be assessed so that they know what is expected of them. Don't be afraid to challenge your employees as well, which can be another source of motivation.
6. Encourage Empowerment
Motivate your employees by letting them know you value their work. Compliment them when they have done something well, and point out a specific strength that you find valuable. This will help them feel engaged and encourage them to take ownership over their work.
Strong and effective leadership is important not only for the betterment of your company, but for personal growth. By leading others to be successful, you will find yourself feeling more empowered and confident as a woman in the workforce!
This article was written by Dale Carnegie. Dale Carnegie specializes in leadership training to help professionals sharpen skills & improve performance. Visit Dale Carnegie to learn how our corporate training programs deliver results.