Feature photo: BONNINSTUDIO/Stocksy
The holidays are a time to surround yourself with loved ones, but sometimes family can be the hardest people to deal with. The feelings of cheer can be replaced by anxiety as you prepare for comments on your weight, questions about your relationship status, or just blatant disrespect from family members that couldn't care less about your boundaries. The good news is going home for Christmas doesn't have to be filled with dread or anxiety. We spoke with two therapists, Pia Johnson and Dr. Joan Samuels-Dennis to arm you with the tools to protect your peace during the holidays.
Pia Johnson is owner and founder of Transformation Counseling Services as well as a Licensed Master Social Worker with a concentration in clinical social work. She graduated with a BA in Psychology from SUNY Empire State College and an MSW from Hunter College School of Social Work. Her goal is to empower clients to improve their overall well-being and seek healthier balance in their lives. Here are a few tips from Pia that will help you navigate your holiday trip home.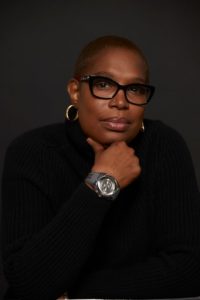 Identify your needs
If the thought of being around certain family members during the holidays makes you uneasy and anxious, check in with yourself about meeting other people's expectations. Ask yourself,  "How do I feel about being in this space and spending time with certain family members?" This will help you make a healthy decision about what's best for you. You may decide to set a time limit on your visit as well as limitations around certain conversations. 
Clearly communicate and commit to your boundaries
When setting boundaries with family members we have to be clear and specific. If you want your family to respect your boundaries, you need to make sure that you are also respecting your own boundaries. If you are not consistent and allow them to slide every now and then, you are setting the example that it is ok if others don't respect and prioritize your boundaries. Pushback is inevitable; you may be called unreasonable or guilted into changing your mind. Don't let this deter you. Instead, remember your needs, why they are important to you, stand firm in what you will or will not tolerate. The word "no" goes a long way, don't be afraid to use and commit to it.
Remove yourself from the situation
If you find yourself in a situation where you have set clear boundaries and they are violated do not be afraid to remove yourself from the situation. Remember boundaries are a form of self care so you may need to excuse yourself from a conversation or a family event altogether to preserve your emotional and mental well being. Placing a little distance between you and certain family members may be the healthiest things you can do for yourself during the holidays. It will also show that you will not tolerate those who don't respect your needs. It may also be necessary to create new holiday traditions. Creating new traditions for you and your immediate family can add a new healthy stress free meaning to the holidays.
Dr. Joan Samuels-Dennis, Ph.D., is an award-winning Canadian speaker and authority on trauma recovery, reconciliation, and forgiveness. Joan has specialized in promoting the mental health and well-being of individuals, families, and communities for over a decade through her groundbreaking trauma recovery strategy, The Forgiveness Method.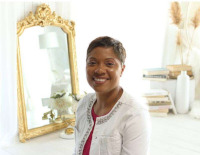 Choose not to get upset
It's important to know that consciously and unconsciously we create a world that challenges who we are today and asks us to show up tomorrow more loving, calm, and peaceful. So every day and especially when family members get you really upset, you can choose not to get upset by simply shifting your perception of the "why." In his book, Happier Than God, Neale Walsch suggests that when something crazy or unwanted happens, instead of asking why that happened, shift the question to: "If I could give that a reason for happening, what would it be?" The secret is knowing that you created this moment for your good purpose. You reflect the question inward and once you know the answer well, you grab hold of the gift and the opportunity you just offered yourself.
Plan for a good time
Whatever you resist persists. Whatever you refuse to release grows and amplifies until you have no choice but to let go. If you want a great holiday, celebrate the good experiences and encounters. Use the so-called bad experiences to notice what you continue to hold on to. Get a good book on forgiveness and master the art of letting go. But as you release, you must invite something new and wonderful in. This is where you visualize the future that you want to see and with precision create the version of you that will help you achieve exactly what you seek in every relationship.
Listen to or reading good books that fill you up
War takes lots of effort, resources, and energy. Peace takes lots of effort, resources, and energy. As you nestle into the holiday, grab 7 books that shift the mindset toward peace. After reading these books you will achieve a state of peace within. Where there is peace inward, you will also experience it outward. Dr. Joan recommends reading the books 490: Forgive and Live fearlessly and Forgive: Master the Art of Letting God by Joan Samuels-Dennis as well as You're Not Broken by Christopher Michael Duncan.