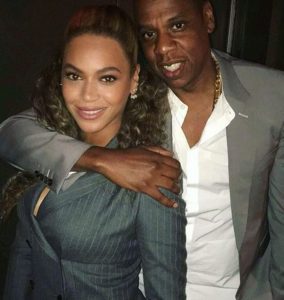 Beyoncé and Jay Z, owners of tidal, a popular music streaming service, are set to host a charity concert. Tidal X: 1015, the name of the concert, will include artists such as Alicia Keys, Nicki Minaj, Lauren Hill, Common, and more performing.
The proceeds of the concert will go to the Robin Hood Foundation, a charity that focuses on fighting poverty in some of New York's most poverty-ridden cities. In a press conference, a Tidal representative said they chose Robin Hood Foundation "to raise awareness, and funds in order to create positive social impact focusing on education initiatives around the world."
According to Billboard, the price of the tickets ranges from $50 to $100,000. Those subscribed to Tidal can also watch the concert right from home, as Tidal will be live streaming the entire concert.
Dania Diaz, the VP of Philanthropy for Roc Nation said, "Supporting the community and having a positive impact is a Tidal tenet and mission. We are honored to partner with Robin Hood for TIDAL X: 1015 around this year's current theme, education."
The concert is October 15th, at the Barclays Center in New York City.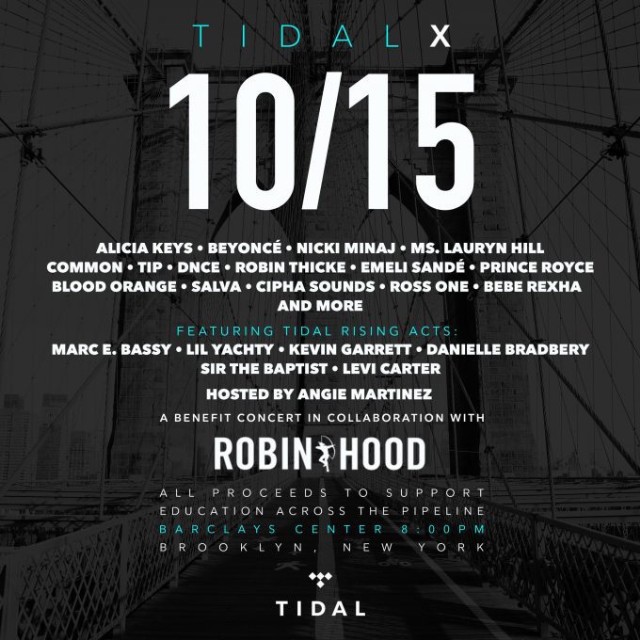 by Tiara Bryant