By Uma Ramesh
I was talking to some friends recently about the holidays, and I was shocked to learn that most of them were excited about shopping for gifts. Gift-giving has terrified me for as long as I can remember. The sheer number of choices feels overwhelming, and I'm constantly worried that I don't know my loved ones as well as I think I do.What if I pick something that doesn't suit them at all?
This year, I decided to make a change. I asked my friends for advice about how I could make the gift-giving process less exhausting, and I also did some intensive Googling on the subject. Now I'd like to share the best things I learned. If gift-giving creates an anxiety monster that sits on your chest, this post is for you.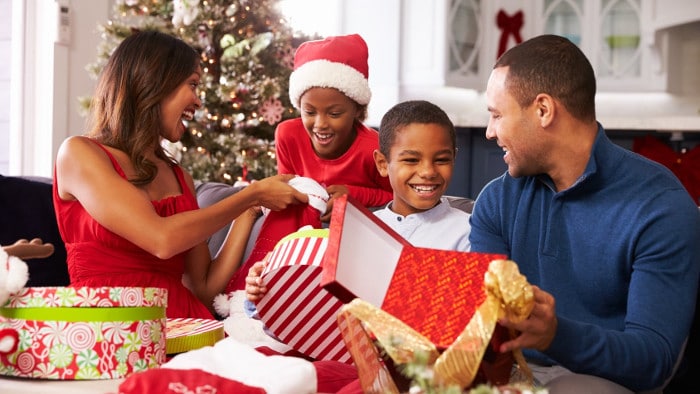 1) Gift guides – Gift guides are perfect if you have a vague idea of what your loved ones want and no clue how to start looking for it. Published everywhere from the New York Times to the Today show's website, gift guides are carefully curated lists of high-quality, interesting products.Each guide recommends gifts of a specific type, like "fashion" or "books." My favorite gift guides are Buzzfeed's, which highlight presents that are affordable and cute.
2) One-gift-fits-all – One of my friends saves herself hours of stress by buying the same gift for each of the adults on her list. She usually chooses an item that has played an important role in her life, like a favorite book or accessory. When giving the gift, she makes sure to explain why it means a lot to her. I love her presents; they feel deeply personal and remind me of her every time I look at them. If you're looking for one-gift-fits-all ideas, check out these suggestions from Chatelaine and ApartmentTherapy.
3) Gifts that give back – If you're really not sure what your loved ones want, consider giving them a charity gift. Many businesses collaborate with non-profits, allowing proceeds from some of their products to support important causes. A gift becomes more meaningful if there's a story behind it, making a charity gift one your recipient is likely to treasure. It's easy to find lists of gifts that give back, but my personal favorites are from RealSimple and Good Housekeeping's website.