By: Serghie Faustin
With all of the skincare products on the market today, it can be very overwhelming to hand pick which products are actually worth buying. The good news is, I have picked out three types of products that are certain to make a difference in your skin, assuming of course that the products you add are meant for your skin type. Now, you may be wondering how exactly to go about picking the perfect skincare routine that is specifically curated to deal with your exact skin type. No need to worry! With each type of product introduced, I will also discuss the specific product that will be suitable for each skin type.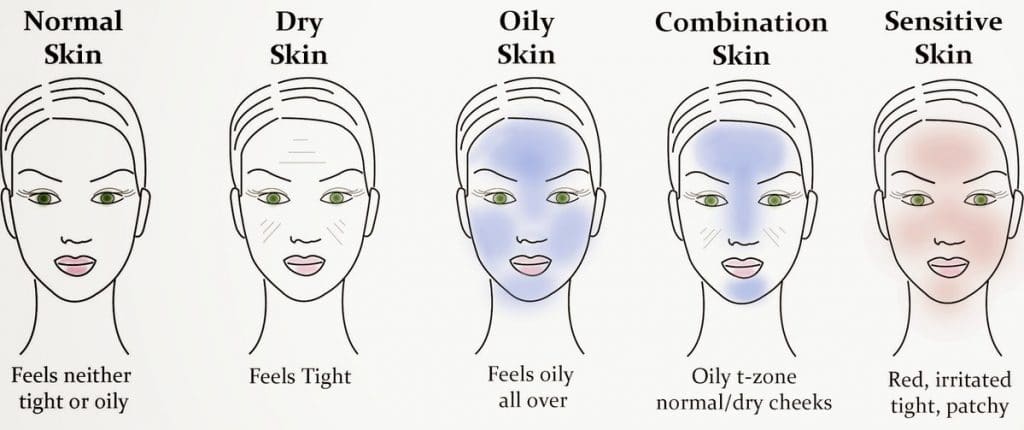 An illustration of the different skin types.
Let's start off by discussing the different skin types that exist. The main categories that your skin can be classified into are normal, dry, oily, combination, and sensitive. It is very important to keep in mind what your skin type is when shopping for skincare products. After all, you wouldn't go shopping for clothes without knowing what size you are! Luckily, a good amount of skincare products that are on the market now are explicit about what skin type they cater too. However, we still have to be smart and empowered shoppers that know exactly what we need or else we risk being tricked into buying several different products that we don't really need. The following products are a great head start.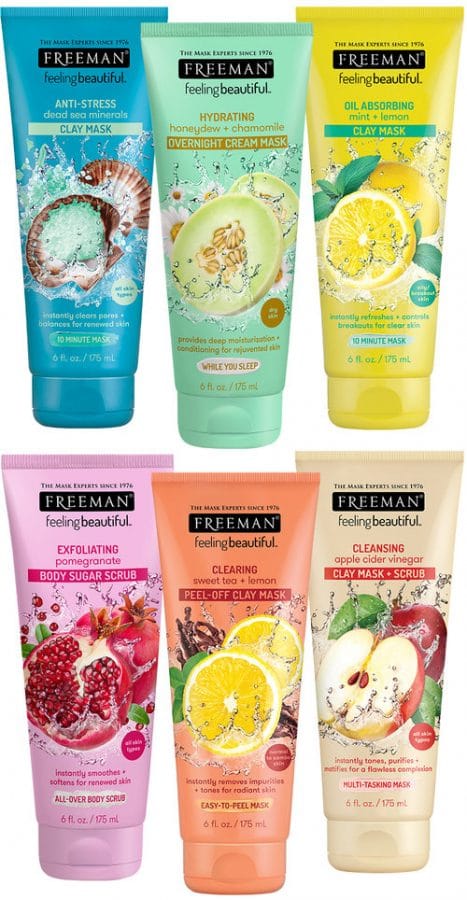 A few of the many face masks that Freeman offers.
Facial Masks
The first type of product are facial masks. Facial masks act as big helpers in conjunction with your cleanser. Since they can be stronger than facial cleansers, it is important to pay attention to the recommended regularity of use on the product's packaging. There are different types of facial masks that cater to different skin types, including peel-off masks, cream masks, clay masks, thermal masks, and exfoliating masks. Peel-off masks are beneficial to dry and normal skin due to its tightening and moisturizing features. Another type of mask that is catered to dry skin as well as normal skin are cream masks. Cream masks are infused with ingredients that are meant to soften and moisturize the skin. Clay masks cater to combination and oily skin. They are meant to rid the skin of impurities as it dries. Thermal masks would be ideal for oily skin due to their ability to warm up on the skin in order to open up the pores to refresh them. Exfoliating masks can cater to any skin type based on the ingredients. Exfoliating masks are meant to smooth out the surface of the skin and reveal newer skin. Some exfoliators have moisturizing ingredients while some have ingredients like charcoal that are meant to absorb excess oil. Make sure you read thoroughly through each product's description before deciding to purchase it!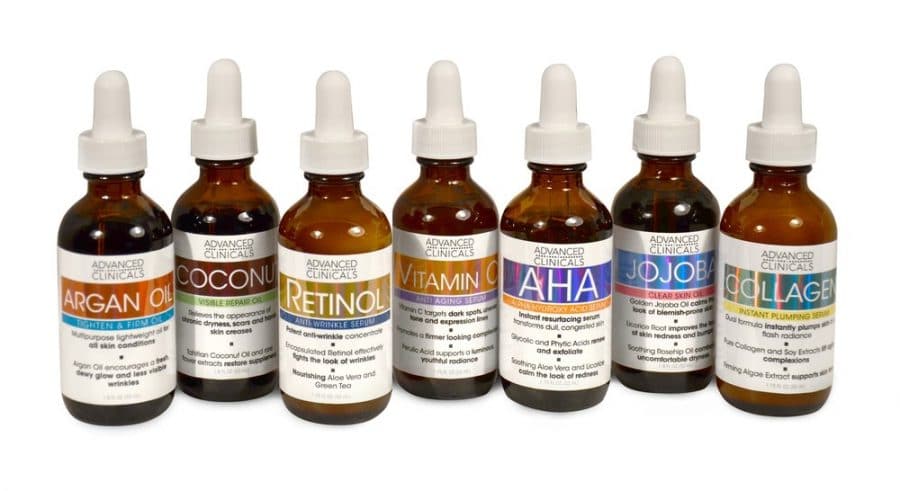 Some of the face serums that Advanced Clinicals offer.
Serums
The second type of product that will do wonders for your skin are serums. Serums are the hidden jewels of skin care and can improve your skin very fast due to their potency. Different serums will reap different results. A few types of serums are antioxidant serums, anti-aging serums, anti-inflammatory serums, hydrating serums, and acne-fighting serums. Antioxidant serums are compatible with all skin types and meant to fight the harmful pollutants that your skin comes in contact with every day. Anti-aging serums tend to contain vitamin C, which stimulates collagen production. This serum is also great for all skin types. Anti-inflammatory serums would benefit sensitive skin due to their ability to reduce redness and soothe irritated skin. Hydrating serums are ideal for dry skin and can benefit normal skin as well. Hydrating serums penetrate deep into the skin in order to help the skin naturally retain moisture over a period of time. Acne-fighting serums can contain salicylic acid which helps to treat acne. This type of serum is ideal for combination and oily, but it can benefit other skin types as well.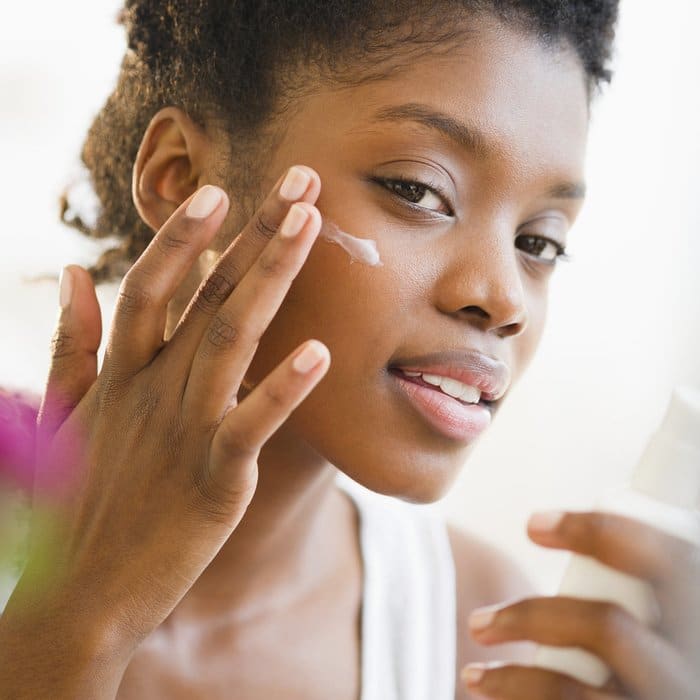 Sunscreen
The third skincare product that will definitely benefit your skin is sunscreen. Luckily, this is a product that is suitable for all skin types. Sunscreen protects your skin from the damage that UV rays can cause such as skin cancer and an uneven skin tone. Your skincare routine is not complete without sunscreen. If you are using products to fade discoloration, then you might as well throw that product away if you're not using sunscreen to protect your skin from the sun. A big thing to keep in mind is that sunscreen is not only for a hot day at the beach. To have effective protection, sunscreen should be used every day regardless of the season. Though you may not feel it, the sun is still present in the winter months. Adding sunscreen to your skincare routine may be the added boost of protection you've been waiting for. I can guarantee that you won't regret it. For those that don't want to have an extra step in their routine, then moisturizers with SPF in them will be perfect for you.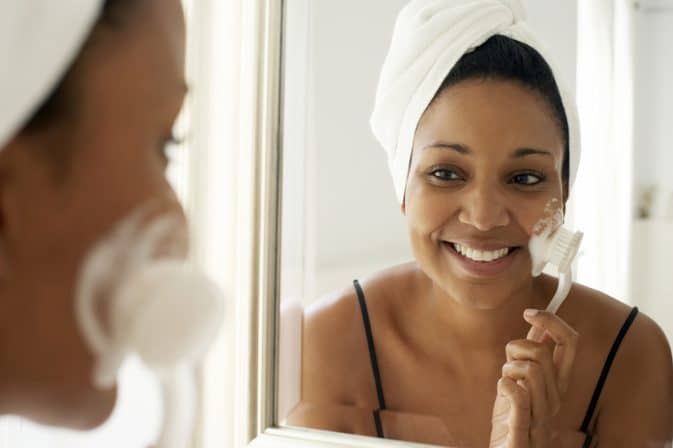 When it comes to a skincare regimen, consistency will reap reliable results. However, there's no shame in adding new products in hopes of amplifying those results. Keep in mind what your skin type is during your next skincare shopping trip. You only get one face, so you should do everything in your power to protect it.