By: Henna Choudhary
Women of color are upending the online entrepreneurship world in recent years, highlighting their personal businesses and skills and garnering widespread attention within the online sphere. Thinkific's Think in Color Summit, a four-day webinar event that recently took place May 27-31st, showcased the talent of 15 groundbreaking female figures who have made their mark in the realm of beauty, fashion and business through self-starter tactics and internet-savvy analytics.
Hosted by Xayli Barclay, a visual content creation coach and the founder of Start Shoot Grow Video Academy, and Emily Weiss, partnerships manager of Thinkific, Think in Color allows minority women access into an inclusive space in which their questions on how to get started and quickly progress within the online entrepreneurship industry are answered and they are offered motivation and sound advice on how to make significant strides in their intended career paths. Through personal interviews which dive deep into each woman's background and success story, the summit allowed viewers an intimate look into the journey, the highs and lows of committing to a career in online entrepreneurship and the passion embedded within the rise to the top. The following summarizes key takeaways from each of the 15 experts.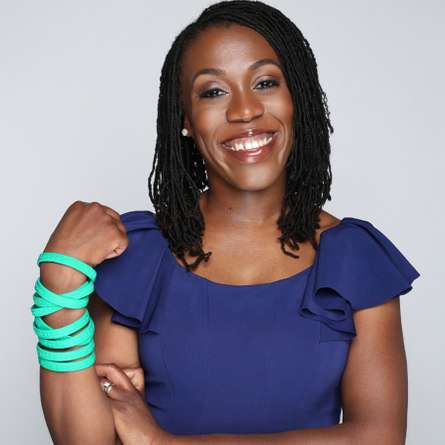 Tiffany Aliche
Tiffany Aliche, better known as 'The Budgetnista' and the author and founder of Live Richer Academy, begins the summit by addressing that women have a difficult time charging for what they're worth when marketing their skills and services. Aliche advises women to identify their business model by singling out the individuals that receive their service for free in contrast to their true customers who offer monetary compensation in exchange for services. She pushes women to remember that when they charge a higher rate, then they are able to earn the resources necessary to serve an even wider clientele. Most importantly, she encourages entrepreneurs to start their business by giving generously to the communities they stem from and wish to serve, a charity which feeds the soul, grows your social network and helps you identify your strengths and weaknesses along the way.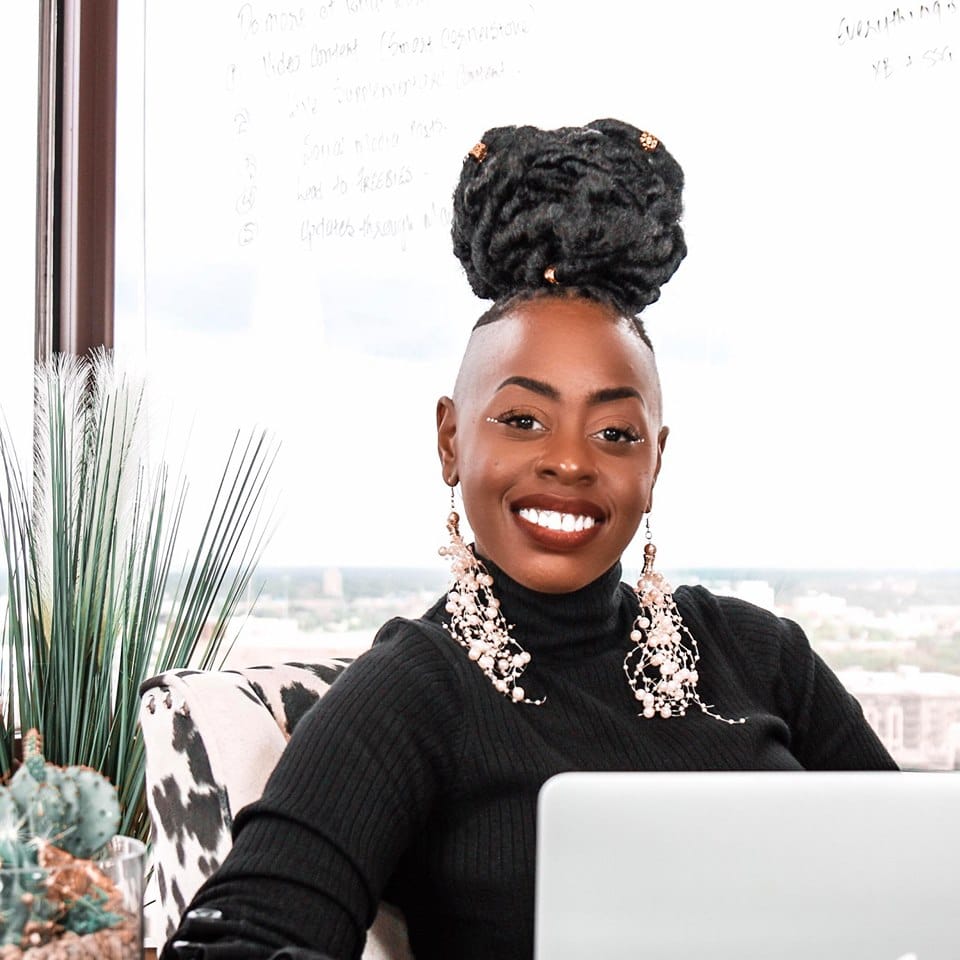 Xayli Barclay
As one of the hosts of the Think in Color Summit and the founder of Start Shoot Grow Video Academy, Xayli Barclay is well-versed in creating intentional video content which stems from her awakening to the lack of diversity in the online space. Barclay believes that representation helps ignite the dreams of someone else and an inclusive community holds significance in allowing new beginners to relate to successful professionals who share the same identity. While pursuing multiple business ventures online, Barclay didn't witness great content visibility until she added video to her online presence, which allowed her to create lasting relationships with businesses by sharing their products and services with her audience. Her golden nugget of advice when getting started as an online entrepreneur is to always put your own values, morals, and beliefs at the forefront and to be your authentic self – both on and off camera.

Mattie James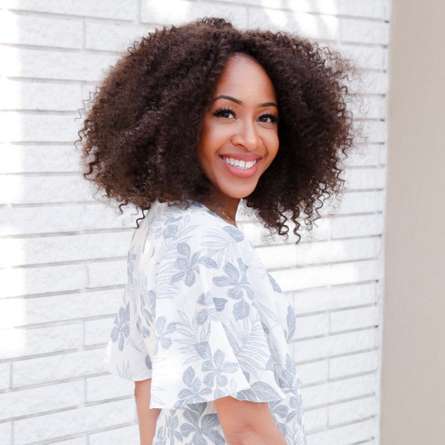 In 2008, Mattie James began blogging as a hobby before it became a mainstream dream job. As a seasoned influencer and blogger, James advises those new to the industry to pinpoint their "it" factor – James realized early on that her strength lies in grasping audiences as a compelling speaker, which prompted her to serve as an educator in online courses. To establish yourself as an authority and grow your audience, she believes it is crucial to speak the different languages of various social media platforms, and by interacting with your audience consistently on platforms and planning ahead by pre-scheduling posts, you will gain a greater loyal audience. She likens an influencer's relationship with their audience to a marriage, there must be an establishment of trust and constant communication or there will be a disconnect.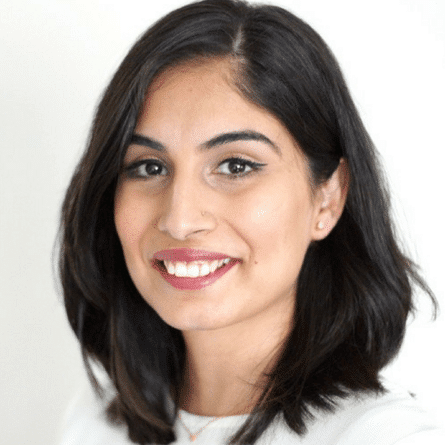 Tript Johal
The founder of Buzzing Creatives, Tript Johal teaches creative entrepreneurs how to grow their businesses online with a primary focus on Pinterest engagement, which is how she generates traffic to her own brand. Johal recommends all online self-starters to employ passive techniques to grow traffic through Pinterest by investing time in setting up their account and learning the nooks and crannies of Pinterest's operations. She schedules pins once a month and uses Pinterest in a strategic manner so that it isn't time-consuming, but rather efficient and concise to an audience who utilize the platform as a search engine. Johal encourages others to use this platform to drive followers to their content and email lists by embracing hashtags, search engine optimization keywords, pin descriptions, auto-suggestions and Pinterest trends.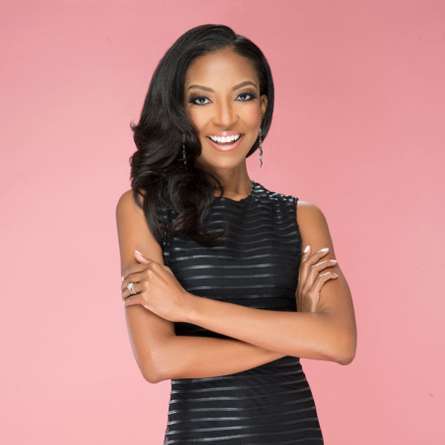 Marshawn Evans Daniels
Marshawn Evans Daniels, an author, speaker and reinvention strategist was only able to reach the height of her career after she hit rock bottom, both in her personal and career life. Daniels, otherwise known as the 'Godfidence' coach, assists women of faith in discovering their true identity, influencing their income, monetizing their mission and continuing their faith journey with God. She encourages her audience to accept and grow from change by understanding that the rules need to be re-written during your journey from point A to B, otherwise you will be unable to reach where you are born to be. Her recipe for success is to take your clientele's recurring problems and mix them with your superpowers – which is where you will find your skills and influence in the online sphere.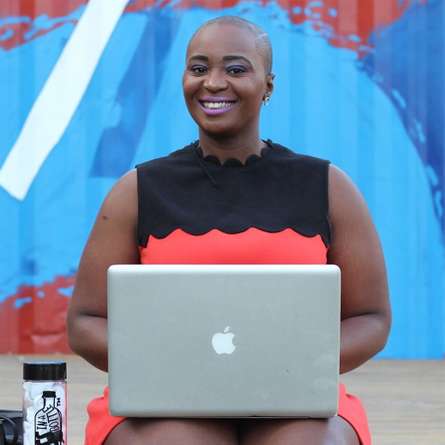 Kalilah Wright
Ever heard of a T-shirt artfully packaged in a reusable bottle? If you have, chances are that it's a product of Kalilah Wright's Mess in a Bottle, a celebrity renowned company, which packages T-shirts with powerful logos into reusable water bottles – both eco-friendly and socially aware. Wright believes residual income plays a significant role in an entrepreneurial lifestyle, stressing that it is worthy to remember that your 9-5 work life is your bread and butter, but honing a passion project on the side that is enjoyable to your spirit is equally as vital. Wright advises newbies to allow their business to grow through a trial period of learning, finding out how to save money and realizing that success is not a monetary number but is rather based on the structure and organization in your business. By working on the foundation of the company and building strong systems and techniques, you will prevent your company from crumbling in the future once it expands.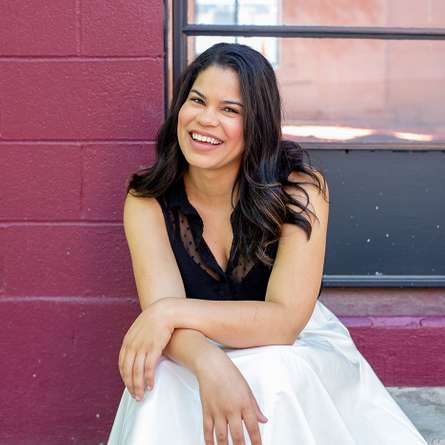 Jordan Gill
Jordan Gill, the founder of Systems Saved Me, focuses the fruit of her career on giving back to those who are less fortunate or are struggling to find their place in life. As firmly as Gill believes in investing your time and energy into your career goals, she also places great importance on having a goal outside of your business to keep you grounded. Gill points new business owners towards taking a strength finder assessment which highlights your core strengths and encourages you to avoid following the footsteps of others by forming your own blueprint. To achieve your own personal flair in the online industry, she believes you must freely play around with your client management journey without forcing systems onto your work. Perhaps equally as important, she pinpoints another vital stepping stone to building your business is to develop partnerships and collaborative relationships by attending events and growing your client base through referral partners.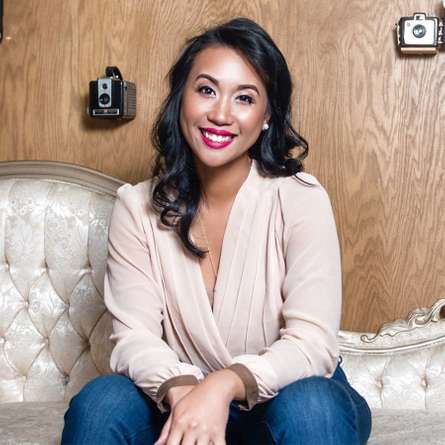 Stephanie Liu
Video content catches everyone's eye, so why aren't more online entrepreneurs capitalizing on this tactic? Stephanie Liu, the founder and host of Light Camera Live, is an ad agency veteran, entrepreneur and content creator that believes whole-heartedly in growing your business through video appeal. When gaining comfortability on camera, Liu has several insider tips including ridding yourself of the negative voice in the recesses of your mind by listing 10 positive things about yourself for every single negative thought that pops up in your mind. By engaging with an audience through live video, you are able to hear their feedback in real-time, answer their questions and establish a closer connection. Liu crafted a personable presence by showcasing her authentic personality and creating a private Facebook group where she would practice the delivery of her content and figure out what angles and lighting made her exude the most confidence and charisma.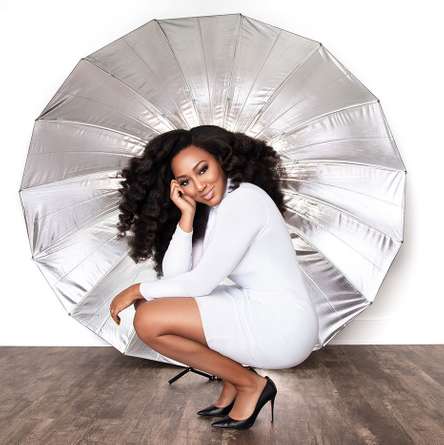 Tiyana Robinson
Tiyana Robinson is a Washington D.C.-based professional makeup artist and the founder of Makeup Mogul University, the world's first online business school exclusively designed for makeup artists. Robinson believes the self-discovery phase is crucial, which includes mastering your craft and technique. After this step, you must market and monetize your skills and take the spotlight off yourself and place your audience under the beam by finding and speaking to a certain demographic in everything you post, create, say, do, and show up to. Finally, you must amplify your online business onto people that have never seen or heard of you by attending events, speaking at discussions and committing to collaborations and takeovers on Instagram that expand your horizons outside of your market.
Maya Elious
Maya Elious firmly advocates for establishing yourself as an authority figure and confidant in your industry and shares her expertise as a personal branding strategist that has assisted hundreds of students and clients increase their monetary income. Elious understands that crafting your message as an entrepreneur is a difficult endeavor because professional entrepreneurs are accustomed to communicating at an expert level, so the message is oftentimes lost in translation when circulating amongst an audience that is not well-versed in entrepreneurial jargon. She advises to always remain conversational, which she learned from using Periscope to get started, a platform that allowed her to connect with viewers on a personal basis. Elious also highlights a strategy often overlooked by entrepreneurs: procuring insightful testimonials from clients that entail their struggles before seeking her services, the quality of their experience as her client and the results after using her services.
Tamara Thompson
Tamara Thompson founded her creative video agency, Serious Take Productions, in 2012, without the premonition that it would eventually expand into a national expertise. She pushes video content creators to gain a sense of what their audience desires by live streaming and engaging with viewers, which increases relatability and vulnerability. Thompson calls to attention that pre-production is the most important stage of video content creation – by homing in on a focus and a call to action, you are able to establish a firm structure, experience and connection to the audience. Her advice to new creators is to bypass attempting to reach perfection and rather to dive into producing video with the mindset of remaining consistent. In regard to networking and forming partnerships, Thompson advises to always give without expecting anything in return, by displaying care and compassion you will be able to sustain long-term relationships in your business.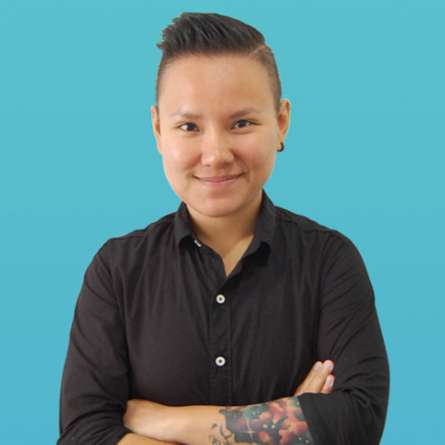 Chrys Tan
The Singapore-bred founder of Chrys Media, Chrys Tan, has built her messenger marketing agency online around assisting coaches and online course creators with Facebook Messenger marketing, all while country hopping. From previous unsuccessful business ventures, Tan came to the realization that failure is in actuality a necessary stepping stone in advancing your rise to the top by eliminating strategies and ideas that were unable to reap positive results. She also stresses the importance of networking as a course creator because it allows you to expand your reach by connecting you to other individuals in the community, building your reputation and driving your sales. She recommends those new to the industry to place great value in the people you reach out to, by showing that you are willing to go above and beyond. When managing a business, Tan advises entrepreneurs to find their sweet spot and stick to it without being easily strayed by shiny new ideas stemming from what works for other businesses and what may seem to generate a sizable income for other entrepreneurs.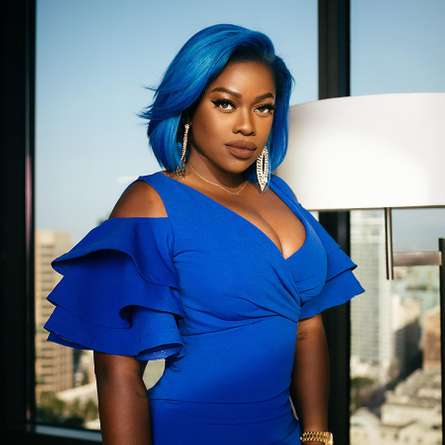 Olori Swank
Olori Swank had dreams of becoming a neurosurgeon but decided to take one fateful year off her studies, which is when she was met with a life-changing opportunity that transformed her into a celebrity stylist. Since her first gig, Swank has styled high-profile celebrities, authored several books, invested in prime real estate and began an e-commerce and location-based clothing line. She believes that the journey to prosperity will always be difficult, but you must allow yourself to change and adapt, all while digging deep for inspiration and rewarding yourself when needed. She also stresses the sentiment that elevation requires separation, which translates to mean that not everyone that you started your journey with will be at the finish line. To stay centered, she constantly reminds herself of her goals by keeping a structured list of top priority goals in a notebook, dubbed as her "No Limits" notebooks, where she sorts through short-term and long-term aspirations.
Meiko Temple
A content creator, lifestyle personality, entrepreneur and digital marketer – all wrapped into one food-loving chef and inspirational online content creator: Meiko Temple. Although best known for her food blog Meiko And The Dish, Temple also views online courses as an efficient way of learning necessary skills to build your brand. By becoming proficient in food photography, storyboarding, and creating mood boards, she was able to shorten the production time involved in each shoot. Another tactic in time management is finding mobile applications which you can utilize to quickly edit photos and videos that are recorded at the spur of the moment. With Instagram as her main social engagement platform, Temple isn't tied to the belief that an influencer must be heavily active on every social media platform. She shares giveaways and links to new content on her blog through Instagram and cultivates a mutually beneficial community with other bloggers of color to share tips, tricks and media collaborations.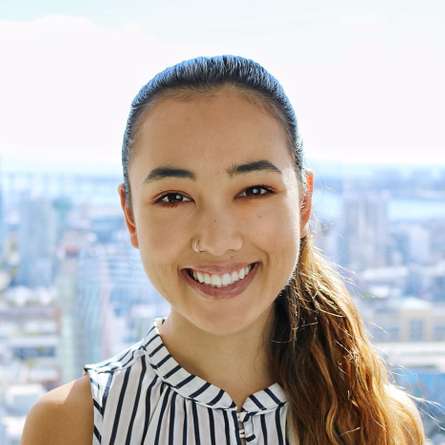 Natasha Takahashi
Natasha Takahashi, the chief marketing officer and co-founder of School of Bots, which is a chatbot resource for marketers and entrepreneurs, dives into discussing how her business operations succeed by nurturing a positive relationship with her co-founder. Takahashi believes that working alongside a partner greatly benefits her business as the two are able to assist and encourage one another during their daily tasks. Takahashi suggests newbies find a mentor or a trusted source to procure information from, an individual who will generously offer insight into the reality of their business lifestyle from who they hire and what their teams look like to what their day-to-day lifestyle entails. To get a glimpse of what online course creation and community building looks like, she advises entrepreneurs to become a part of communities so that they have a clear view of what consumers want, what questions they ask each other, and how they check in with one another. Most importantly, Takahashi believes in surrounding yourself with like-minded individuals who are willing to be a part of your journey.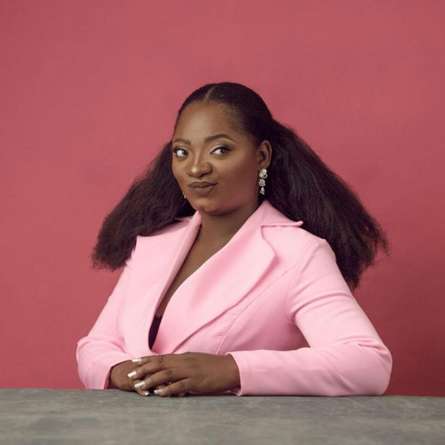 Tosin Ajibade
Oluwatosin Ajibade, the founder of lifestyle and entertainment website OloriSuperGal.com and the founder of Media Exposure, developed her business from her innate talent for social media marketing. Ajibade advises female entrepreneurs to always remain confident and self-assured despite any hurdles they may face by placing value in their problem-solving abilities and keeping their eye on the goal of making a profit. When partnering with brands, she reminds influencers to establish a foundation in trust and reflect the brand's goal and objectives through carefully crafted content which includes sharing authentic, personal stories and video content. Ajibade's final gem of advice is to always believe in yourself no matter how many setbacks you may face, you must always keep your vision clear to succeed.