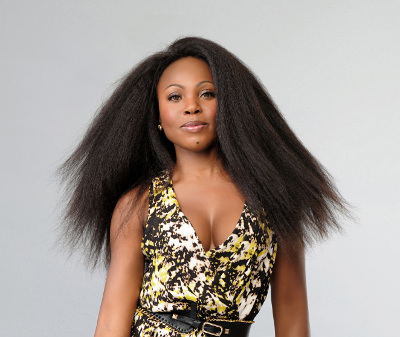 African American women everywhere are always looking for the next best product to buy for their hair, including the best quality of hair extensions. Look no further because Thelma Okoro's luxury line of hair extensions are sure to satisfy your hair needs. Thelma Okoro (pictured left) is one of those inspirational women that little girls and women can look up too. She hails from Alexandria, Virginia and has established herself as an entrepreneur who started her own business, ONYC Hair in 2007. Thelma has had an interest in hair since the young age of 5. She has always had a passion for making women feel and look fabulous, and that drive pushed her to go into the hair and beauty business. "My love and passion for helping women enhance their beauty continued throughout high school and college, where I frequently braided and weaved hair to earn extra income," says Thelma. However, hair and beauty weren't always her aspirations. Thelma has a degree in Microbiology, but she later discovered it wasn't her passion. With 18 years of experience in hair extensions, Thelma's high quality hair products have been mentioned in Ebony, Juicy Magazine, and Allure Magazine. Celebrities such as Azealia Banks, actress Teyonah Paris of Mad Men, and Demetria Lucas have all worn Thelma's hair products.
Bronze Magazine had the opportunity to sit down with Ms. Okoro and ask about her journey towards starting her business and making women feel beautiful everywhere.
You have a degree in Microbiology. How did this influence your decision to enter the hair business?
Microbiology did not influence my decision to enter the hair business, but it definitely helped in understanding the scientific structure of hair and the importance of hygienic practices. Entering the business came naturally since I started doing hair when I was five years old and watched my mother as an entrepreneur run several successful beauty businesses. I took what I learned from her as a child and applied that business acumen in high school and throughout college.
After making the decision to be an entrepreneur, what was one of the first steps you took to make this happen?
1st – Discovering My Passion – After using my degree in microbiology for one year, I was bored and decided that this was not the life I wanted to live. I needed something that would allow me to use my creativity, and beauty was that subject. It always felt wonderful making women look and feel wonderful. The expression on their faces after I did their hair or makeup was enough to solidify my decision to become an entrepreneurial beauty expert and take it to the next level. My mom always told me that if I have a passion for something, why not make a business out of it. I listened to her and did exactly that!
2nd – Product Knowledge – I made sure that I mastered everything related to hair extensions. For me, it was more than just a business to sell products. I traveled twice a year overseas to learn about new trends and the process behind the business. For every product I was interested in selling, I would personally test it and explore its limitations. This understanding has allowed me to provide better products for my customers in conjunction with educating them.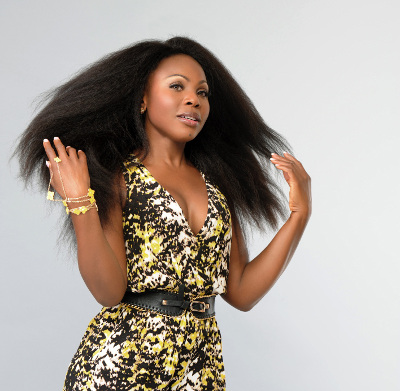 What sets ONYC Hair apart from the rest?
ONYC comes from my Nigerian name Onyi which means gift. ONYC is a brand that was created out of love, passion and integrity; something many businesses fail to genuinely have. I discovered ONYC out of a passion to provide quality products for my clients. Once it made my clients happy, they encouraged me to present it to the public. I believe ONYC is a reflection of the desire I have to make women happy. If I didn't have the urge to provide women with a quality product, I do not think it would have reached the level it has. All in all, it's a reflection of my commitment to women's happiness that sets it apart.
Women of color spend billions of dollars every year on beauty products, yet have a small presence of business ownership in this industry, especially in the distribution and retail end of hair extensions. How were you able to surpass this disparity?
I was able to overcome this disparity by being creative, persistent and action oriented. In our community, we tend to spend too much time lamenting on the difficulties we face. Instead, I learned to stop being a talker and more of an executor. I also learned the importance of being innovative and not just imitating everything I see someone else do. People of color may not have a lot of money or a large inheritance from a will to start their business, but I encourage people to find various ways to engage in what they want to do. Whether you become an intern or you have to save until you can take small steps to start your business, focus on finding solutions in various forms. Finally, I stopped being just a consumer and learned that I too can help people fulfill their voids through my skill set in a business environment.
You have dedicated your life to helping women feel and look fabulous. What have you found to be one of the main challenges women face with their hair, and how do you and your company help them to overcome such a challenge?
From a black woman's perspective, we face difficulties finding hair that blends with our own and finding the time to do our hair. Originally we relaxed our hair for manageability and I now see women who are looking for extensions that match their natural hair.  Also, gone are the days where women can sit at home and have hours allocated towards cooking and braiding their daughter's hair. With that in mind, having extensions as a protective styling option has helped a lot of women. To address the issue of hair not matching, I invented a gradual density closure. This product creates a natural looking hairline which helps women wear any texture they desire. In regards to quality, I decided to make the foundation of any ONYC product about texture and color blending. Since women can wear what moves and will look like their own, this is why I believe people love ONYC Hair.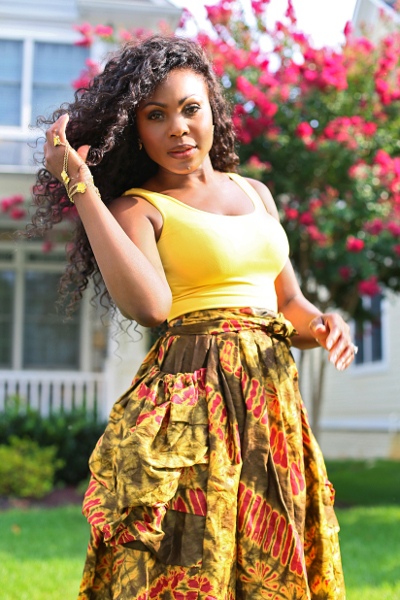 What has been one of the main obstacles you have faced as a business owner? How did you rise above such an obstacle?
The main obstacle I have had to face was fear of the unknown. Just the thought of not knowing if what I want to do is going to work. For instance, when I first started my clients had to push me to make my brand public. They advised me to send my hair to someone who is down to earth, appreciates natural hair and thoroughly discusses her experience about it. I knew if I was going to have someone review my hair I wanted them to possess those traits, so I went for it. After the review was published, the next day my phone went from having only 5 calls a day to like 30! I dropped to the ground and started crying because I did not know how to deal with the instant pressure. In that experience I was afraid of what people would think. I knew the hair I had was good and I knew how to deal with it, but I was afraid that customers would not know how to deal with it.


What one important business tip would you give other women who are looking to start their own business?
Do not be afraid, and do not take criticism to heart. Be confident in your capabilities and educate your customers and understand the product you are selling. If you do not, then good luck and forget it. Understanding your product will help you confidently deal with customers. On the logistical side of businesses, you must be willing to grow gradually and cut expenses in areas that you do not need to spend. Initially, whatever profit I made I put it right back into the business. You must also have inventory and save money because banks will not always be willing to work with you.


What can we expect to see from you and/or ONYC in the future?
A lot! We have about 2-3 products coming out in the future and a lot of programs where hairstylists, beauty enthusiasts and entrepreneurs can work with us. In the coming weeks, I will be launching an accessories line to help style hair and a new hair texture. I try to keep new products coming so that I do not give my customers room to go anywhere else. I want everyone to feel like ONYC Hair is a one-stop shop for all of their hair needs. Whatever you guys want, let me know and I will provide it. I am all about providing an ONYC experience!

To learn more about ONYC Hair visit www.onychair.com
by Elizabeth Tawose