Poem by Wendye Savage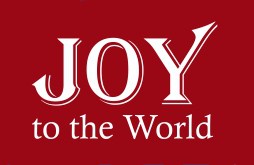 Joy to the world
The earth did not receive it's King;
For the Light shone in the darkness
And much havoc did it bring.
He caused the dead to rise
Allowed the blind to see;
With the power in His hands
Calmed the raging seas.
So they whipped Him and spat on Him
Gave His clothes to lot;
Hung Him in between common thieves
He was accepted not.
So as gifts are being given throughout the land
To children at heart, boys and girls;
Let us not forget about the greatest gift of all
……  Joy to the world.