By Ameliaismore
She stands about 5'8" tall, but when she opens her mouth she seems about 10 feet tall. Passionate about the business of entertainment and her theory that knowledge is power and perspective is the key to success; Xen Sia (www.xen-sia.com) embraces  artists every Monday when possible to teach them the business of the entertainment business.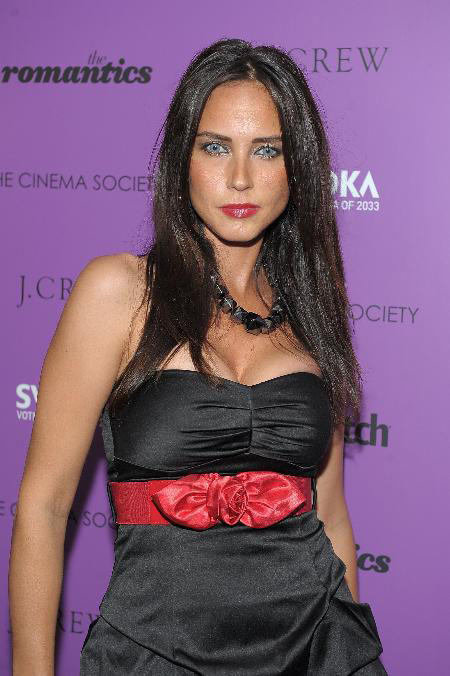 Humble and sincere, Xen Sia (a Greek Goddess according to many of her students) believes that unlike any other industry, the entertainment industry is viewed by others [not in the industry] as fun and entertaining but not as a serious career. She continues to reiterate this viewpoint by asking her students, "How many people in your social circle feel that success in the entertainment industry is achieved by luck, and not skill? How many times have you heard that it's not a steady career?" and ending with, "How many times have you heard the advice that only a few succeed, so don't waste your efforts and time to only disappoint yourself?" Xen quickly dispels all the anxiety within the room after these questions by giving her students a four step program to readjust their focus.
First Xen tells everyone to stop calling themselves an actor, comedian, poet, musician, etc. She explained, "That is not what you do. Those titles pertain to the method you use to do what you do. What you really do is entertain. Creative people create. When you don't call yourself an entertainer you put yourself and your creativity in a box. Instead, let your artistry grow with you and title yourself as the action of what you do rather than the method of how you do it."
For the second step, Xen advises to think of yourself as a business. This includes setting up a tax EIN, mailing address, etc. Every business has a business plan. They also have a structure for the operation of the business. The same applies to your entertainment career. If you are not organized and structured how will you evaluate the success and growth of your business? No business can ever be accomplished without structure. Every business has an instruction manual. What is yours?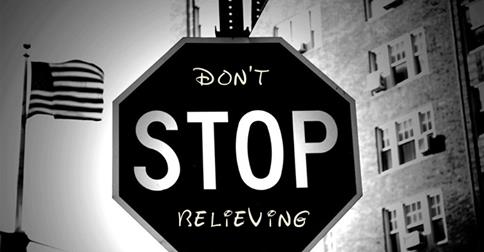 The third is marketing and promoting your business. Xen spent a lot of time on this subject. She gave her class actual methods and tools to go to market. Every business has a marketing and promotion plan with a budget attached to that goal. As an entertainer and business what is your marketing plan? More importantly, who are you promoting yourself to for future business and how do you plan to carry out your plan?
The fourth and final step is to invest in yourself, which is your business. Take lessons, make certain your image reflects your professionalism and perfect your craft. Associate yourself with others that are more successful than you; those who can pull you up, as opposed to those who are not equal to your level of professionalism. The investment in yourself as a business should be taken very seriously. If that means buying a $1,000 ticket to an event that all the professionals in your career are socializing at, then invest in yourself and put yourself on the scene to be on the scene. However, she did note it's important to be truthful with yourself and your professional status within the industry. Do not meet or introduce yourself or your business until you are ready to sell your product. If you have a restaurant in a great location with fabulous décor but no utensils except for the table, then regardless of the appearance you are still not ready to serve food. The same applies to you as an entertainer. If you don't have a great headshot, comp card or promo card then what are you selling? All this valuable information was just the beginning of the class.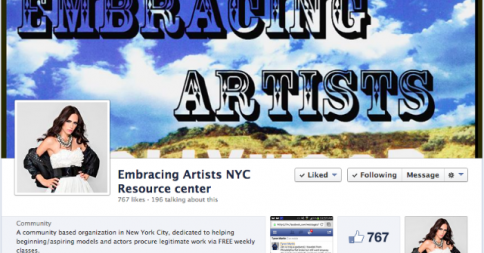 As I sat in the class I began to think of the many classes I had taken for acting. This was the first one that actually taught the business of entertainment. What was even moore amusing was that it was similar to the many speeches I had given new recording artists entering the music business. Yet some how those same words being spoken by Xen actually sunk in and changed the perspective of my personal journey as a host, journalist and actor; excuse me, as an entertainer. What made me appreciate Xen and her amazing class so much was her candor regarding the industry. What kept me in awe was that she gave us all this valuable information for FREE! Yes, you read that right.. She offers all this applicable information for free. No cost! Nothing! For Zip! Zero! WOW!
Ten pages of notes later the class ended. Four hours later, I was compelled to find out more about the woman behind the movement of demystifying the business of entertainment. I wanted to call her the architect. Yes, Xen is embracing artists by giving them tools and information to build their entertainment careers with bricks, not sticks.
The first thing I wanted to know was why? Why as a successful entertainer did she feel so compelled to teach 'the business' to those who were less established than her? Xen said that it happened to her. . she explained that she started "Embracing Artist" after being in the business for five years. Since being discovered by Elite Modeling agency at the age of 16, Xen's career moved upward very fast. She quickly became one of the most successful new faces in the business; yet after five years, she took a look at herself and felt she was at a stage in her career that was not as successful as she had planned. Within that same time frame she had taken ill. So Xen took a year off to take care of herself. Within that time she began to reflect on what was necessary for her to feel fulfilled. What did she have to do for herself to exceed her expectations and make a career successful to her? That's when she realized that with all the training she had no one ever really taught her about the business side of the entertainment industry; that it should be structured as a business; that she should have a business plan, an accountant, etc.. After regaining her health and getting her life back in order, Xen decided to pay it forward for all her blessings. Hence the creation of her organization Embracing Artists.
When asked what is Embracing Artists, Xen defines it as a non-profit resource center for emerging entertainers. Her class is a starting point where entertainers learn about how to grow within the business. The class gives you a mathematical formula to make $1,500 a month. So many of the tips and suggestions were thoughts you might have said to yourself, but Xen justifies your thoughts with such zeal that you ask yourself, 'why am I doubting myself?'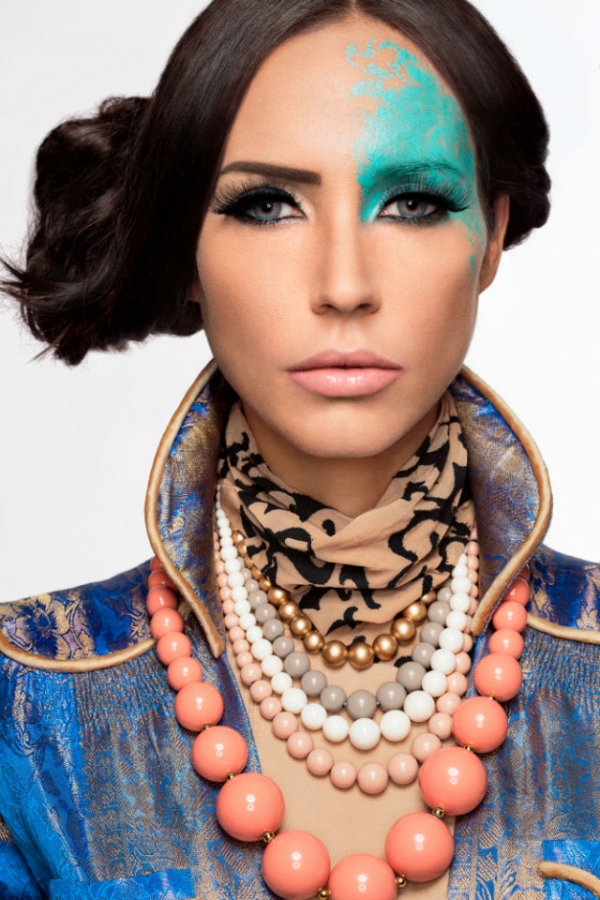 The class ends with an opportunity, not a pitch to perfect your tools. Xen talks about how to do a photo shoot and create the necessary tools to represent yourself as a professional. It's always funny to me how untrustful people really are, especially in New York. At the end of the class almost everyone was saying, "Okay, I see why she does the class for free." However, when I started to think about the numbers of what she charges to help you empower your business as an entertainer compared to how much others charge, Xen's deal was better. Her passion for others to succeed is reflected in her price. Her passion for entertainers to use the right outlets instead of sites like Craigslist is so apparent. To make certain you are walking in the right path towards seek work, she sends you a resource list of contacts, tools and places to get those tools via email for FREE!.
Established since 2009, Xen has overcome many challenges to give back and help create a community of emerging artists. In doing research I found it amazing that there was only one person that objected to Xen's class. The person tried to defame Xen's class, her organization, and charged Xen as fraudulent. Yet, the truth always prevails. Following the complaint was another student denouncing everything the complainant had reported. This person described the class, its benefits and praised Xen for her efforts. However, you don't have to take anyone's word for it. Take the class and see for yourself. Â All it is going to cost you is time.
In the end, Xen believes that good karma is when you pay it forward. She stressed that a business is only legitimate when you are working and making money. Otherwise it's a hobby. Her advice to anyone who wants to succeed in the entertainment industry is to be persistent and knowledgeable about its business side. Lastly, don't let others dictate your success! Create your own destiny! Be driven, disciplined, focused and organized. Do the work!
If you are an entertainer and want direction, this is a class for you. You can find Xen Sia on television or in magazines. However, if you want the Embracing Artists NYC Xen, you need to like them on facebook or follow them on twitter @embracingartists. As the saying goes, nothing beats a failure but a try. Try the class. There are no tests or grades, so you can't fail. All you can do is put yourself and your business on a course to succeed. For moore information on Embracing Artists please email them at EMBRACINGARTISTS@gmail.com.