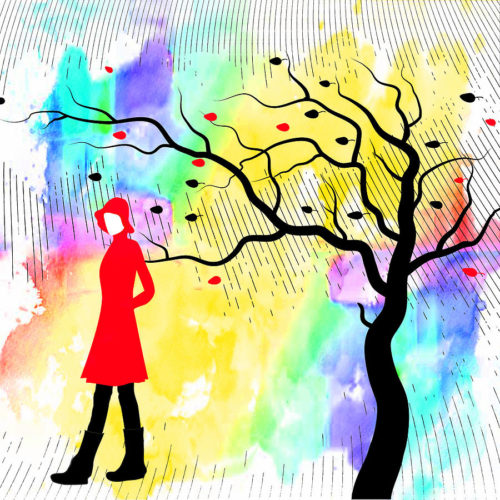 Scrolling through Facebook you're bound to be bombarded with the latest engagement notification because it's "wedding season," although it seems it has been the whole year . You continue to scroll, and the graduation announcements ensue followed by the travel pictures. Apparently, it's also accomplishment and travel season. The news keeps on coming as you partake in all your family holiday parties, only this time you're questioned about your own life path. You're lucky to have such ambitious friends in your life; they've always pushed you to achieve your own goals and dream big. Yet, sometimes it feels like you're falling behind. Even the most well-meaning person can fall victim to believing we're all on the same track. The sooner we realize our path is unique, the more we will accomplish.
Age is not a factor in self-defeating thoughts, although negative thoughts will speed up your ageing. No matter how wise we become, we still face the challenge of defeating our own mind when it tells us we're not good enough to achieve our dreams. We might even hear the voice in our head screaming that there are too many obstacles in our way. In the words of Joseph Campbell, "If the path before you is clear, you're probably on someone else's."
What do you do to take action against the negative thoughts that threaten to take you off your path? Live in the moment, recognizing all you can be grateful for. Focus on your goals. Become so focused on your own steps that no one else's life even crosses your mind. Remember that you didn't start in the same place as anyone else. Your challenges, level of diligence, and end point are all unique to you.
As you contemplate where you want to be (which will happen repetitively as you grow and change), it will become clear to you that your vision is a culmination of all your greatest dreams. You'll need all the skills you learned along the way to get there and you'll be thankful for all the difficulties life threw at you when you least expected them. You may even come to realize you never wanted what you once envied. In other cases, you'll find you were closer to achieving the goal than you could have ever imagined. Whatever happens, remind yourself it's okay to let go of the scale that measures success by that of those around you; it's holding you back.
By: Bethany Thomas
Photo Credit: Woman Walking In Blustery Fall With Colorful Watercolor Background, Serena King