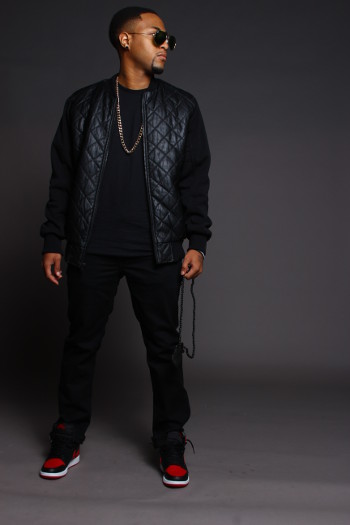 Multi-talented up-and-coming R&B/Pop artist Karlos Farrar is well on his way to making a name for himself in the entertainment industry. A gifted singer-songwriter, dancer, actor, producer, and choreographer, he pretty much does it all! Some of his recent accomplishments include: Performing at the 2015 Salute the DJ Awards in Atlanta, winning the Tuesday Blends Music Artist of the Year 2015 and Las Vegas R&B Artist of the Year Award in 2010. He's also toured with artists/acts: London, Roc City, Mishon, Lincoln Heights, Trey Songz, Tank, Ginuwine, Marsha Ambrosius, Mario, Lloyd, and J. Holiday. But who is the man behind the music? Read on to find out!
BM: Where are you from? Where did you grow up? 
KF: I'm from Detroit, Michigan. But my family traveled around the country a lot because my dad was in the Air Force. But Detroit is where my family is based at, and my hometown. There is a lot of Motown influence, and you can hear that in my music also.
BM: What inspired you to get into the entertainment industry? 
KF: I grew up around it, my dad was a singer. There was always music being played around the house. For a brief period in my life, I wanted to be in the NBA, but later switched my focus to music. It's always been a part of me, and really was a natural progression.
BM: How long have you been singing?
KF: I started singing as early as six-years-old, but didn't recognize my actual musical abilities until I reached my pre-teens. I actually started dancing long before anything else. 
BM: What's the first song you ever remember hearing? 
KF: To be honest, I don't remember. But it was probably a Michael Jackson song!
BM: Are you a songwriter? What do you like to write about? Inspiration for your music? 
KF: I've been writing my own music as early as eleven-years-old. I take real-life situations and incorporate them into my writing. Like for example, if I'm writing a song about love, I'll think about my past and/or current relationship(s). If I'm writing a club record, I'll go out and party. Then afterwards, I'll sit, absorb the energy, and let it inspire me. If I'm not inspired then I can't write, period.
BM: How would you describe your music?
KF: I would describe my music as: Clever, creative, real, authentic, and genuine. I want people to be able to relate to my music and connect to it. I always aspire to sounding different. I never want to sound like anybody else out there today.
BM: Is this your first album?
KF: I just released an EP last year titled "Complicated Love Story." It's available on my official website. My current project is titled "It's Karlos with a 'K,'" I am working with some Grammy-nominated producers on it, as well as awesome songwriters. I wrote a couple of the tracks on it, so I think it'll turn out really good. The release date is not set as of yet, but I'm thinking maybe November, possibly sooner.
BM: Do you play any instruments? 
KF: I play the piano. I've been playing for about six years now, I think of it as an automatic pitch director.
BM: Who has been the biggest influence on your life? 
KF: My grandmother. She is unselfish, has worked hard her entire life, and takes care of everyone else. She cares about people and doesn't judge them. The number one thing that she taught me is to never be judgmental.
BM: What was the biggest/most important day of your life? 
KF: The biggest day of my life was when my son was born. Becoming a parent is huge deal. It means that you're responsible for another life, and the emotion that comes knowing that you brought someone into this world is an amazing feeling.
BM: What do you like most about your profession and the least? 
KF: What I like most about singing is that it pushes you mentally. A voice is like a muscle, you have to train it properly to get it to do what you want it to. I always enjoy challenging myself when it comes to singing, and expanding my range. The thing that I like the least about being an entertainer is being asked to sing on command offstage.
BM: How would you describe your personality?
KF: I'm kind of two different people. When I'm onstage, I'm outgoing and fearless. In my personal life, I'm more laid-back and a little bit on the shy side. But I still like to have fun, and be around other people.
BM: What songs of yours are you the most proud of?
KF: My current single "Ain't No Lady," because I wrote and composed it. The video was just released on VEVO.
Watch "Ain't No Lady" here http://youtu.be/CSyNrxbsuUE
BM: How do you feel about censorship? Do you censor yourself?
KF:Â Have you ever written anything and then decided it was too harsh? I'm usually pretty open with my music. I like to keep it classy, and steer clear of being vulgar. When you're an artist, you write about your personal life and expressing your feelings. I understand artists who take it there, and sometimes I like to push the envelope as well. I want everyone from kids to adults listening to my music. Obviously, some of my songs are going to be specifically geared towards adults, but for the most part I like to keep it pretty light.
BM: What is your favorite album by another artist?
KF: Usher's "Confessions" and Michael Jackson's "Thriller."
BM: Are there any other actors or musicians that you want to collaborate/work with in the future?
KF: For artists/musicians, I would like to work with: Drake, Nicki Minaj, Miguel, Bruno Mars, Kanye West, Pharrell, and Timbaland. Actors, I'd like to work with: Will Smith, Denzel Washington, Tyrese, Brad Pitt, Shia Labeouf, Ryan Gosling, Beyoncé, Cameron Diaz, and Kevin Hart.
BM: What advice would you give to people wanting to get into music and/or acting?
KF: It helps to have a tough skin. Don't be too sensitive when it comes to criticism from others, and make sure that you have a good team around you. A good manager, publicist, and overall a good support system. It is absolutely impossible to do everything by yourself. A lot of people think they can, and probably won't be as successful because of it.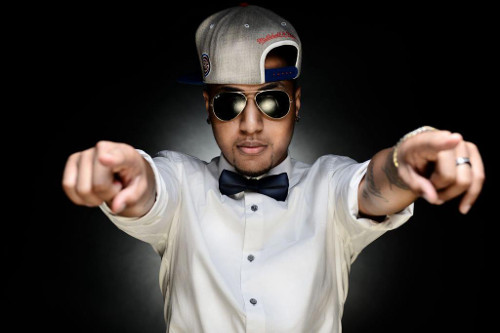 BM: What would you be doing if you weren't a musician?
KF: Probably a high-school basketball coach, or a high-school music teacher.
BM: Do you do any charity work? What charities are you involved with?
KF: I do what I can. I always love giving back to the community in the form of charity shows, and try my hardest to make time for stuff like that. I'm really big on Cancer-related causes, I want to do whatever I can to help find a cure. I think that people who are diagnosed with Cancer are heroes, and they really inspire me. Another cause I want to support is to help end homelessness. I think it's ridiculous in this day and age that there are people in this country who are still living in poverty and going hungry.
BM: Where do you see yourself in 5-10 years? 
KF: Music-wise, I want to have my own record label, and win at least one Grammy. Mentoring other artists, and possibly start a clothing line. I'd also like to continue nurturing and perfecting my acting skills, and eventually do some stuff on the big screen.
BM: Are you on tour now? Who are going to be your touring partners?
KF: I'll be playing shows in L.A., Las Vegas, and Canada this month. Tour dates and information about my touring partners are up now on my official website.
For touring and music info, visit Karlos' official website at  www.itskarloswithak.com/
Interview by Farren Washington