By Shatay Speights
The Netflix platform that celebrates the many faces of blackness onscreen, Strong Black Lead, debuted a truly iconic moment, making it known that blackness is a movement and not a moment.
The statement "This is not a MOMENT. This is a MOVEMENT," was shared all over Internet, sending a very clear message that the representation of blackness and the intersections and stories that exist within our community are to be showcased regularly.
Last Sunday, Netflix brought together 47 of its black leads and creators to remake Art Kane's iconic 1958 photo "A Great Day in Harlem." The photo by Art Kane featured 57 notable jazz musicians like Count Basie, Thelonious Monk, Dizzy Gillespie, Charles Mingus, Art Blakey and more photographed in front of a brownstone in Harlem, NYC. In the homage to the 1958 moment, "A Great Day in Hollywood" carried the same spirit of black excellence and artistry. The iconic moment was made possible by filmmaker Lacey Duke and cinematographer Malik Sayeed, with a powerful video narrated by The New Edition Story and Stranger Things star Caleb McLaughlin driving the point home perfectly.
Stars and creators from Orange is the New Black, Roxanne Roxanne, Master of None, Seven Seconds, Luke Cage, She's Gotta Have It, 13th, Rapture, Dear White People, On My Block and more were featured in the powerful imagery. Check it our here
As the video pans images of some of our favorite black entertainers and artists, McLaughlin's voice reminds us that there's no one way to be black and therefore we are not a genre. The black experience is nuanced and complex. We are writing our own stories while being black, putting our unique stories on display. Our strength and resilience are made evident. Our creativity and beauty constantly steal the spotlight. No matter how much mainstream cinema tries to box us in and present a narrative that isn't reminiscent of our experience, we will keep creating the narratives that represent us.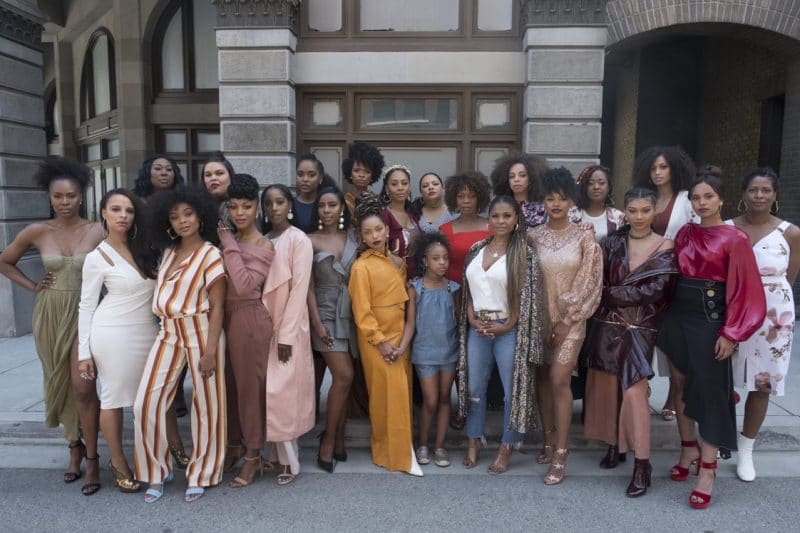 Representation is so important. So many intersectionalities exist within our community that the need for inclusive, varied storytelling is extremely necessary. This ad is "black girl magic" and "black boy joy" on full display. Imagery like this makes me so proud to be black, to be connected to such greatness and to be able to celebrate the distinction and beauty that is my unique form of blackness.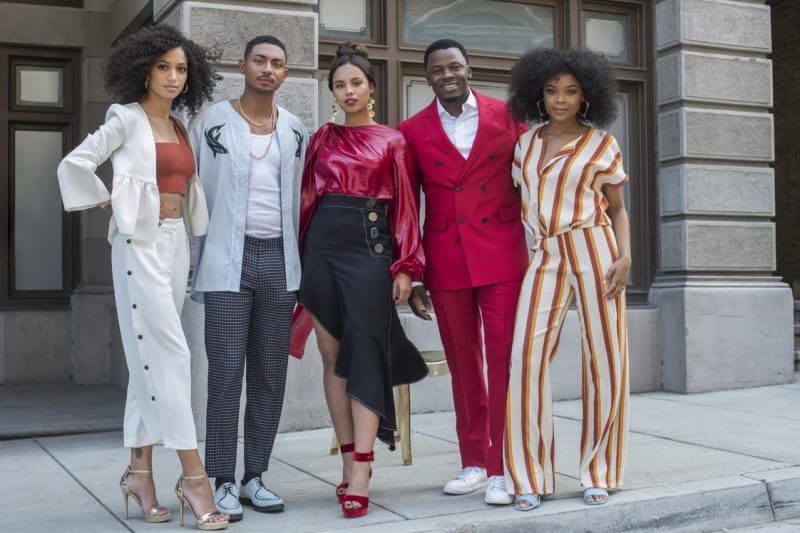 This is definitely a moment to be happy about and translated into a movement for our representation. It is through platforms like Netflix and Strong Black Lead that gives black creators and actors the space to be vulnerable, educate, celebrate and inspire. This is beautiful for black kids to have the opportunity to see themselves onscreen and realize the reality that they can make it there too. Bravo to Strong Black Lead on an amazing moment!
What did you think of this moment from Strong Black Lead? What are some shows on Netflix that feature a strong black lead is your favorite? Leave us comment and let us know!