By Marian Nimoh
Jaychele Nicole is a 15 year old youth activist and co- founder of Gen Z: We Want To Live, a non profit organization that strives to fight for their generation through youth advocacy and political influence. Nicole and her partner, Isabella James, also a co-founder of the organization, help youth develop the necessary skills to face the challenges of the world through workshops and training. "I am a fan of mentoring and providing the youth with the experience that I have through activism and the connections I have in the government. We are looking at creating a wellness fund for the youth who need money. We are also developing a college program to help prepare the youth for college," says Nicole. Technology plays an important role in their organization. It is through technology that Nicole and James discovered one another. "We found each other through Instagram; we were modeling at the time and we both wanted to do a fashion show together. But we came to realize that we have so much more potential," says Nicole. Nicole and James built their organization through Instagram, where they share an awareness of activism related activities and gain their followers through shared posts. "We focus on combating performance activism, by linking the posts we share to something relatable. We do not protest just because we want to, but because we care," says Nicole.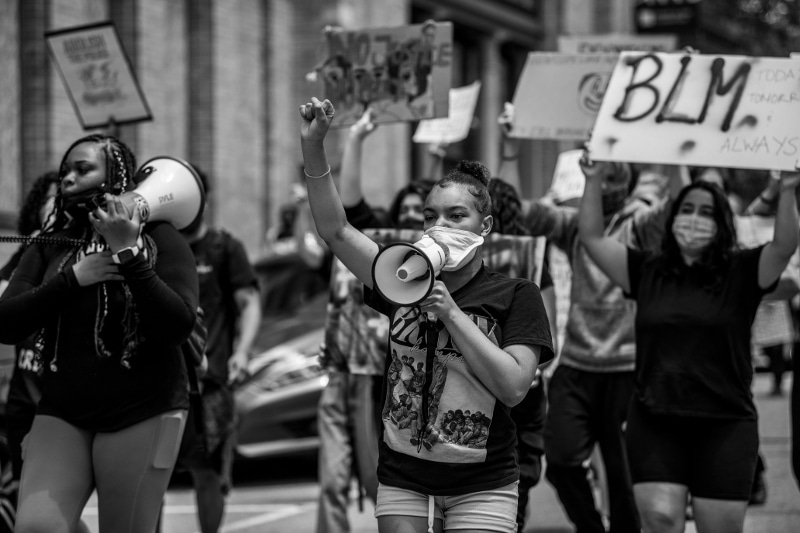 Nicole strongly believes in credibility when sharing information on the internet. "Sometimes you'll go on the internet and you'll see non-credible information and you do not know who to believe. It is extremely important to educate each other, especially during this time. It is also important to share credible information and use your platform for good, and to approach organizations and allow them to share their stories," says Nicole. Some of Gen Z's current initiatives include closing/otherwise taking away the RITS (Rhode Island Training School), which is a juvenile detention center, implementation of a culturally relevant curriculum at [Nicole and James'] school involving teaching sex education to all sexualities and gender identities, creating curriculum centered on Black contributions to STEM, and looking into eliminating the unnecessary causes with the police that result in violence.
Before youths get involved in activism, Nicole feels it is important they first understand and educate themselves on the push backs and challenges that led to the creation of youth organizations. By learning and accessing the history of the challenges that adults face, Nicole believes that it should compel youths to ask themselves, "How can we play a role in activism?" She believes that youths educating themselves is key to everything. Nicole's desire for Black youths in the 21st century is to "achieve equality. "I feel like our generation and the generations afterward are going to be the ones that start to see change. I hope we will be able to stand on our own two feet and establish ourselves as people of color without the systematic racism and oppression we are currently dealing with," she says.
I feel like our generation and the generations afterward are going to be the ones that start to see change.
Nicole certainly believes that she is fulfilling her purpose of creating change on earth. She thinks what she is doing now will have a long lasting impression. You can find out more about Nicole and James through their website, and social media handles.
Website: genzwwtl.org
Instagram and twitter: genzwwtl
Facebook: Gen Z: We Want To Live.