By contributor Dr. Niama L. Williams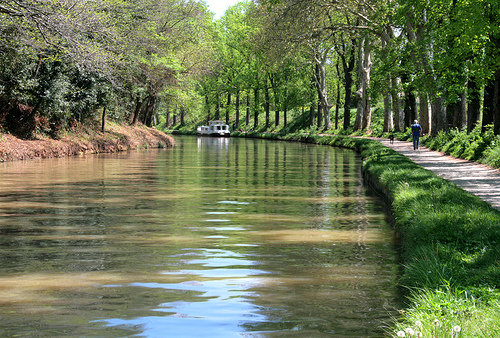 I remember, so I believe.  I know that it pleases our oppressors when we feel frightened or intimidated by what lies ahead.  But remember, Sis, we are here because somebody who gave birth to somebody who gave birth to somebody who gave birth to somebody who gave birth to you and me fought, cried, scratched for us to be here.  We are and always will be the children of those who CHOSE to survive.  The brilliance of the other women whose papers you've read takes nothing away from your light.  I know you can and will do this.
I remember, so I believe.
As I approach the dissertation process, I remember, Mama, cooking chopped spinach on a way-too-old gas stove—was it Birdseye or Green Giant?—no, we never bought Green Giant.  We were women of quality even then, and so we were Birdseye women, chopped spinach in the square box, a little water—which would always boil away or burn the pot–a little butter, a little salt when almost done … On days I particularly loved you I'd cook the leaf spinach because I knew it was what you preferred.
Leaf spinach and baked chicken.  A cup or two of water, a whole chicken, 350 degrees for an hour and a half.
When I didn't forget.  When I didn't put the pot on and go into the living room and, swayed by some show, forget the pot, forget the chicken, and everything would have a slight singe taste to it.  The burnt spinach smell the worst.
And always it seemed that I was doing something after school and I'd forget to put the spinach pot on, forever it seemed I'd be running for the spinach pot just as your Mustang, later the Buick, turned in the drive and I heard its engine as I guiltily, hurriedly lit the gas under cold water, salt and butter.
You asked so little.  Dinner after a full day of nursing the students.  Dispenser of love and Band-Aids and Child Protective Services calls and Sheriff calls and home visits and hands held during immunizations, they came to you, Mama, because you loved them, indiscriminately and all.  Like me with my no-writing community college students, you found something redeeming in each one you tended.  Explained to the principal about sexual abuse when she accused one of being "too fast."
I write this, Mama, I am remembering those afternoons of spinach and baked chicken because I am remembering you working.  Nursing student, County grad, floor nurse, Ward 5400, then Southwest, then UCLA, then Parmelee Elementary.  Parmelee the last.
And I remember, Mama, not your falling apart, not the Alzheimer's and waste that came after, not my resistance to caring for you because I would have overdone, gone unwashed, unbathed, hair uncombed, clothes rumpled to take care of you, I would have lost myself and I was unwilling to break so you could have everything; I turned you over to sister-in-law and brother and sister-in-law's strange children … We loved you, we loved you, but I abdicated, and that I will take to my grave …
What I'm trying to get to, Mama, is where I am now.  The vantage point of sitting down.  And oh, I am enjoying it, Mama—it is being very, very good to me.  Having had one job or another since junior high, in student loan debt up to my ankles, I revel in the vantage point of sitting down.  This you have made possible.  Do you know, yes, you know; in another realm now, you know exactly what it means for a Black woman to sit down.  Days.  Daze.  To sit, to stare, to look off into nothingness.  This, for a poet.  To be able to sit, for five months now and counting, five months of rest and recuperation and focusing on my dissertation proposal, sitting and making only the appointments I want. In the midst of the sitting able to shop at my whim, go to any store of my choosing, hand them the debit card and not worry, not think—has such and such cleared yet?  Do I have enough to cover x, y, and z?  I haven't had to do that for five months, Mama, and I'm running out of ways to say I'm grateful.  It's impeccable what you've done, giving an artist her freedom, space, logistics, time.  I was able to move away from all the toxics (as in family) and bring only my toxic self to Philly.  Crazy insomniac me and Toi Derricotte, the subject of my dissertation.  The major gift you gave, Mama, was time, time and riches.
What I have done is corrupt others.  I give because I can; I know you would want me to.  I am considering paying a writing friend's rent so she can have three more months off from work to write, write, write.  The first day that she was at home, free, with her laptop, she just kept laughing.  Giddy she was as she composed words.  Singing, her soul shining.  Her children didn't know she could be so happy.
The biggest corrupter is me.  Cause I like sitting down, Mama; I like sitting down.  I get to focus on myself, the hair-raising problems that keep me up at night, the past that encroaches, forbidding me bed 'til first light outside; I get to focus, Mama, the long view, tease out, over time and with help, solutions.  My financial advisor says it's time to go back to work, but I flatly don't want to.  Undergraduate classrooms do not hold the charm of me and pen 'til 5 a.m. then sleep 'til 2 or 3 or 6 and up and lethargy … not having to rush, no constraints, no pressures.  Mama, will I ever willingly work for the white man again?
And the answer, the dangerous answer, is no.  The white man never wanted me to see this.  Because yes, Mama, I will go back to work, but on my terms.  Not because I'm desperate, not because the rent is due, but because I choose, I choose not to deplete any further the funds you've bequeathed me.  My chair, a self-possessed, empowered Black woman, has agreed, suggested, that yes, indeed, look for dissertation funding so I don't have to go back to work.
Support for sitting down.  A foreparent dreamed it could be.  Somewhere, somewhen, on a plantation, during a starry night, in those wee quiet hours before the first dawn, the quiet creep of light before the blazing sun, some starry night a foremother looked up and out and over a field she'd just picked that day, after tending the wounds of her eldest soon-to-be-sold-away for his recalcitrance, he moans from the shack of house, she looked up and out and over, Mama, and she knew, some centuries later that you, illegitimate child of 1932 Texas, would be born and would provide a way, in your dying, for me to sit, at three, at four, at five a.m. and face—with pen, with knowledge, with Black woman poet words—my ancestor.  Face her and say, I've come.  I'm sitting down.  Like you always wanted.