How often have you heard the phrase "I need to get my beauty sleep" and took it lightly? After spending 75% of the day of being a parent, student, employee, etc., sleep is usually the last thing on our minds. There is just too much to do in too little time. Unfortunately, the more we avoid having a good night's rest, the more likely our risk of serious health problems.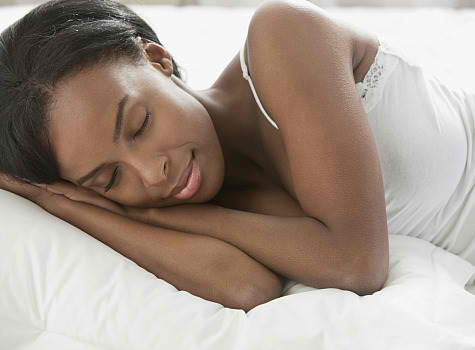 Photo Credit: thecorereader.com
Ladies, we need our beauty sleep. According to the National Institute of Health, sleeping helps our brain function properly. Have you ever had difficulty recounting important information, making a decision, or feeling overwhelmed? Have you noticed how easy it was to remember, concentrate, and relax after waking up the next day? We may be resting during those eight hours, but that's when the body clocks into work mode. Sleep is how our mind and body prepare us for the next day. The body goes through repairing and healing cells, vessels, and tissue. Yes ladies, this means no dark circles beneath our eyes! You'll wake up with soft, well rejuvenated skin. The brain strengthens memorization and stores or "practices" the skills you learned while awake. The mind is able to process thoughts better, enabling better control over emotions and behavior.
So, ladies (and I'm including myself as a recovering workaholic), reconsider staying up too late studying or preparing that presentation at the office the next morning. Sometimes we're placed in circumstances where the recommended 8-hours of sleep must be sacrificed, but only in moderation. Your health and well-being should always come first. Get that beauty sleep!!!
by Ashley Cottrell