Oftentimes the media is greatly whitewashed, only covering and talking about social issues that are not satisfying to people of color. Suffice it to say, black journalism deserves some recognition too! Mainstream media coverage seems to be biased and tends to make an impression on society that there is only one kind of voice in media. The Black press is a voice in journalism that is not always defined correctly simply because views of the black community in America is mostly that of being negative and disruptive. Let's take a look into some of the history behind black Journalism and some of the people who paved the way for other Black journalists: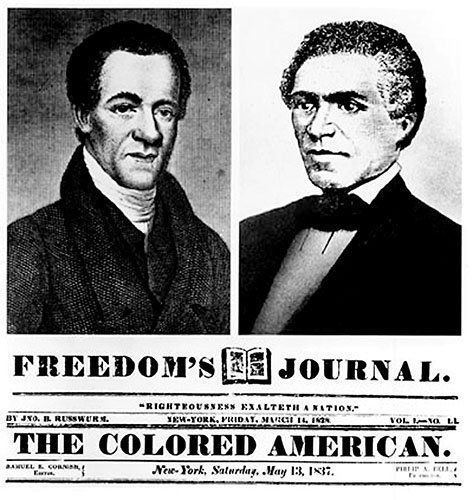 Freedom's Journal:
In 1827, this newspaper was created by free born African Americans who fought to see fit the purpose of being an active voice for Blacks through print media. The commission of Freedom's Journal was not necessarily to only defend African Americans, but to place value on the significance of reading and writing as a way to empower the Black population. They hoped to be a Black owned newspaper that would encourage people in the Black community to enhance their literacy skills through writing. In the same manner, the newspaper sought to highlight issues around the globe as well as in the Black community through news, biographies, editorials, and other local topics. About 30 years following the launch of this newspaper, there were about 40 Black owned newspapers nationwide.
Langston Hughes:
Although the media has a tendency to be strictly what we see on television, poetry has been vital to the African American community, especially around the time of the Harlem Renaissance. Poet Laureate, Langston Hughes is known for his colorful portrayal of life as being Black and living in 1920s Harlem, New York. This time in history was commonly referred to as the "New Negro Movement" which was a cultural ground for Black writers, musicians, artists, poets, and scholars. Hughes was sure to tell stories of his community through word and music while emphasizing their struggles which somehow he turned into humor; this captivated most of his audience making his style of poetry much different.
Audre Lorde:
Not many people are aware of the many risks that Audre Lorde faced with being a civil rights activists who was not only African American, but also gay. Born in New York from West Indian parents,  Lorde was a feminist, womanist, and a writer who confronted the injustices of racism, sexism, and homophobia. She changed the face of Black journalism by fighting against the marginalization society placed on African American women, gay women in particular. Her love for poems created a shift in politics as she grew angry of the things she was facing during the Civil Rights Movement in the 1960s. Audre Lorde will forever be known as being a woman who stood her ground while receiving backlash from those who disagreed with her way of life. She once said, "It is not our differences that divide us. It is our inability to recognize, accept, and celebrate those differences." Black Journalism was something she took pride in and even today, she is one of the prominent faces of people in Black History that stood up for what she believed in.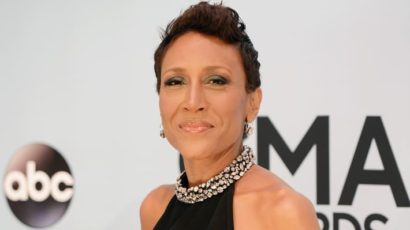 Robin Roberts:
Robin Roberts is an African American television broadcaster on ABC's Good Morning America. Although the 21st century is more common with having Black women as news anchors, Robin Roberts' story is quite unique. Roberts, a news anchor who happens to be gay, made her mark as being a woman making something out of nothing by starting as an anchor at a local television station in Atlanta, Georgia. She then became a guest reporter on Good Morning America and in 2005, ABC hired her as a full-time co-anchor. Robin Roberts' battle with cancer was an emotional part in her life because she had to take a break from being co-anchor to seek medical attention. Through all the adversity, Roberts is one of many Black women in Journalism who is known as being the dominant face of delivering media coverage.
If it was not in the beginning stages of Black media, there would not be many people of color creating a voice for themselves and others. Black journalism is vital to the way society sees and hears information because America is constantly depicting "whiteness" as being the social norm. There was once a time when people of African descent were not allowed to read and write, but now it is critical to take advantage of what our ancestors did not have. Journalism does not consist of just one kind of culture/race and Blacks should be recognized for their efforts in using writing and media as a way to fight for equality and empowerment.
By Keara George