One of the hardest and most amazing accomplishments an actor can make is to transform a character on paper to a real person whom audiences will either love or hate; or in some cases, love to hate.
The latter is the case for seasoned actress Angela Robinson of Tyler Perry's/OWN drama series "The Haves and The Have Nots." On screen Angela personifies her character Veronica Harrington to the point that many viewers have coined her as "The Ice Queen."
Week after week nearly 5 million viewers tune in, with countless followers partaking in the cast's live Twitter party during the show, loving to hate as Angela's character "Veronica" stuns with her "coldness." The series has taken on a life and following of its own. At the water cooler and in the break room, this show is the topic of discussion. Many who are witnessing the organic growth of this show compare its budding success to that of "Scandal." The Haves and The Have Nots has become the action packed, plot twisting drama series to watch with characters we all "love to hate."
A native of Jacksonville, FL, Angela left her home for New York to fulfill her goal of performing on Broadway. Angela has been extremely successful at accomplishing her goal. Many have loved her as "Shug Avery" with Fantasia when she performed in "The Color Purple." Others talked about her stellar performance in "Dreamgirls." Angela was nominated twice for a Black Theater Alliance Award for both performances and she is a recipient of the IRNE (Independent Reviewers of New England) Award for "The Color Purple." Recently Angela was listed as one of the top ten best performances of 2013 by blackactors.net for her portrayal of "Veronica Harrington." Her resume is also filled with other Broadway plays we know and love including "Wonderful Town," "Bells are Ringing," and "Play On!"
Angela's Off-Broadway shows include "Radiant Baby," "Call the Children Home," and Center City's "ENCORES!" Fans outside NYC loved her when they saw her perform with Eartha Kitt in the national tour of "The Wizard of Oz." But wait, Angela's resume doesn't stop there. The multi-talented and much sought after actress can also be seen on "Law & Order SVU," "Another Bed," and several national commercials; continuously growing her resume and accolades with each passing day.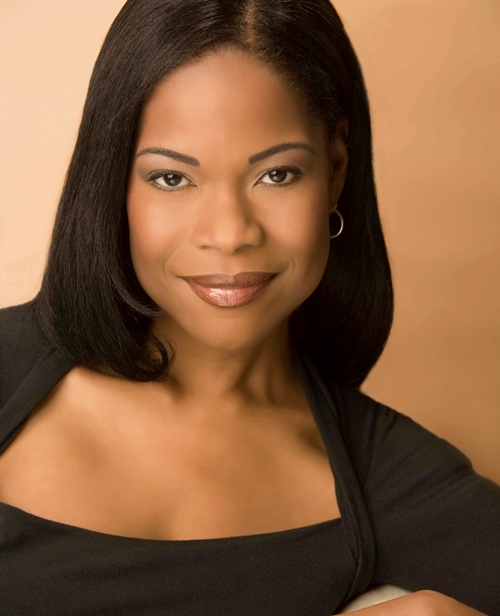 Bronze magazine received an opportunity to speak with Angela, who's journey to stardom and success is just as exciting as her new role on television; except a lot more genuine.
How long have you been acting and what steps did you take to get started?
I have been acting professionally for a very long time. I moved to New York in 1992. I started at my local theater in Jacksonville, FL; I received my Union Card there and afterwards I started auditioning at regional theaters throughout the country. After receiving a few credits, I moved to NYC to pursue my Broadway dreams.
You have starred in a number of plays, one of which includes the role of "Shug Avery" in the Broadway production of "The Color Purple." How was that experience?
Playing "Shug Avery" in "The Color Purple" was a huge career highlight. I started my "Purple" journey as the understudy for Shug Avery, played by the beautifully talented Elisabeth Withers. She was also promoting her debut album so I was on as Shug quite a bit. Toward the end of the play's run on Broadway, I moved from understudy into the role. When we closed on Broadway I went on tour as Shug for 2 years. I saw the country through "Purple" glasses. It was so great! Working with Fantasia was amazing! I have rarely felt such a beautiful sense of community. The entire cast remains near and dear to my heart. Oprah was one of the producers of the show. It was great having her stop in now and then; I was constantly pinching myself with that show. The way the show affected people was beautiful to watch.
Since you have done both theater productions and television acting, which would you say you prefer?
Honestly, I love both! However, stage will always be my first love.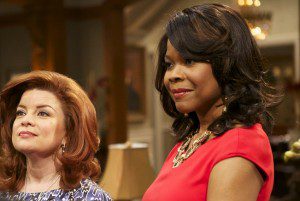 You're currently starring in Tyler Perry's popular show "The Haves and The Have Nots" as Veronica Harrington on the OWN Network. Tell us about your character.
Veronica is a self-made millionaire. She is also a very good attorney. Veronica is a complex character. She is strong, educated and refined; however, when pushed, she has another side. She grew up on the Southside of Chicago and those roots are still a part of her. She is extremely controlling and these qualities are what has helped her to become so successful. She had an issue with painkillers and went to rehab. She was dissatisfied with the facility so she decided to open her own. This type of ambition has made her millions. As an attorney she rarely loses a case. She is a strong, complex character and I love every moment of playing her.
Do you see any similarities between your character Veronica and yourself, or are you the complete opposite?
We are not "completely" opposite; I think we do look a little alike :). There is an essence that we share for sure. I love nice things, I am extremely loyal to my family and friends, and I share her ambition. I am very particular about things: my home, my diet, my faith; however, I have no desire or energy to try to control how other people live their lives. This is where Veronica and Angela part. I believe people should have the freedom to live their own lives, find their own way, and make their own choices. My life is full; it requires a lot of energy and no time to have your hand in everyone else's stuff. I choose to love people where they are in their lives. We are all in process. It's the love walk I practice; but Veronica, not so much. This doesn't mean that Veronica doesn't love, she just does it differently. I think she loves hard, for sure. She doesn't "hate" anyone. Her love is just extremely conditional.
How is it working with Tyler Perry and what have you learned from him?
I LOVE working with Tyler Perry! He is one of the hardest working people I know. The Tyler Perry Studio is an inspiration! Everyone there has a similar work ethic. They are kind, hardworking, and extremely supportive. It all starts at the top. Mr. Perry is hardworking and expects the same from everyone. He works at a very fast pace and I love it! I have learned so much about self-care and multi-tasking; people learn care from him. I'm grateful and thankful every day to get to watch him in action.
Tell us about your corporation, The WhiteRobin group. How did that come about?
My husband is an acting teacher and coach. He's been doing this for many years. That part of the business was growing very fast. We started the WhiteRobin Group to provide training for actors along with direction, motivation, and inspiration for all artists. Scott and I had 2 different experiences as children. Scott's parents recognized his acting skills in an 8th grade school play. From that point on they supported his desire to pursue a career in acting. While my parents exposed me to theater at a very young age, they were not supportive of my choice to make acting my career. They have since come around, but in those years I would have been so grateful to anyone who would offer a single word of guidance and encouragement. I have been so blessed in my career. I have always vowed to never be a dream killer. To always build up artists. To recognize the spirituality in creativity and always encourage people to use their God-given gifts. That is what WhiteRobin is about. We are lovers of art and artists. We show that love through training, mentoring, motivation and inspiration.
(Aside) Angela and her husband's WhiteRobin group is special because it connects beginner artists with more established artists for a time of "Question & Answer." Such an invaluable experience enables artists to learn their craft first-hand from experience instead of from theory and books.
They say experience is the best teacher. Bronze magazine believes that this Bronze Bomber will continue to experience all that life has to offer. When you give you get! Angela gives genuinely and with a passion like no other. Now, back in the freezer "Ice Queen," our readers are waiting for the next episode of Tyler Perry's, "The Haves and The Have Nots" on OWN every Tuesday night 9/8pm(Central) #HAHN
By: Amelia "Ameliaismore" Moore