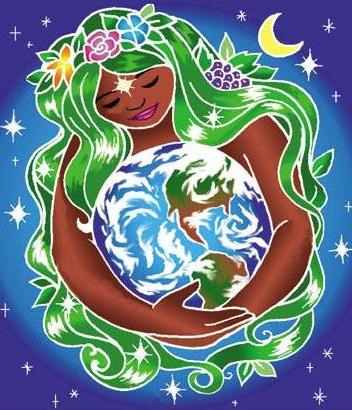 What is "going green?" This catchy phrase is a commitment to living a life that's healthier for the environment. Environmental advocates have many reasons for wanting to protect the earth we live on, including the health of our people for generations to come, the health of our animals (who are currently suffering from the affects of global warming), and giving back to the earth that has given us so much. It can seem challenging knowing where to start when it comes to helping the environment, but going green doesn't have to be a daunting task. This step-by-step guide will help you get started.
What should you think about first when going green? The saying, "Reduce, Reuse, Recycle" is a simple way to begin. Reduce the amount of waste you create, reuse things instead of buying new items, and recycle anything that can be recreated.  A great example of reusing is switching to a reusable water bottle. This will not only help the earth by drastically reducing plastic use, it will make your wallet happy as well! Americans spend a collective $833 million a month on buying plastic water bottles. 88% of the plastic bottles we use are not recycled, and instead are ending up in landfills. You won't regret all the money you save by switching, and for those who wish to have purified water, many simple home filters are available.
Recycling is the easiest way to begin helping the earth. The average person creates 4.3 lbs of waste a day. 55% of 220 million tons of waste created in the U.S goes into over 3,500 landfills. The amount of trash created is such an epidemic that in 2012 a documentary was created by filmmaker Candida Brady entitled Trashed, which explored the issues facing our environment, including the wasteful society of consumerism we live in, that has led to such an excessive amount of trash. Curious where your trash goes? Trashed can be watched on www.trashedfilm.com for a $2 rental fee.
Although paper and plastic are the most common forms of recycling, textile recycling is a great option to consider. For instance, at https://recyclesearch.com/profile/ma you can type in the material you'd like to recycle and easily find a location in Massachusetts. No matter where you're located, a quick search can help you discover where you can locally recycle textiles. Donating clothes is another valid option to ensure its reuse, however, many of the clothes donated cannot be used and end up in the trash. The average American throws away 65lbs of textiles a year. 11 million tons of textiles are thrown away each year!
No matter how you choose to start your journey to become more "green," the environment will thank you. Less animals will die due to plastic and trash in the ocean/on land. More trees will grow, providing fresh air for generations to come. Dependence on oil will decrease, and so many other amazing changes will happen. In the words of Jana Stanfield, "I cannot do all the good that the world needs, but the world needs all the good that I can do."
By Bethany Thomas