Exactly how does one go about 'giving back'? Does giving back require financial wealth or is it a matter of sharing ones time with another? Should we always be on the receiving end of those who feel compelled to give? Or should we figure out a way to show our appreciation? Take a moment to reflect on the above questions – the answer lies within you.
Tom Joyner is the 'Hardest Working Man in Radio'. I've had the privilege of seeing how much he cares and gives back to 'the people' during the Tom Joyner Family Reunion and the Bell Biv Devoe Block party. Furthermore, he's an ardent supporter of historically black colleges and universities (HBCU's). According to CNN Money, Tom has "more than eight million listeners in 115 markets" tuning in to his show each morning.
Tom's Central Florida host, Monica May of Star 94.5 is a Hard Working Woman in Radio. Not only does she work hard in radio but she works hard in giving back and is committed to her community. Whether it's an empowerment workshop for female teens and their parents, a national conference on preventing crime in the Black community or mentoring young fathers, Monica May is a woman who gives her time and energy not only her to immediate community but to others throughout the country.
Justice for Trayvon Martin on Community Connection
Monica obtained her B.S. Degree in Speech Communication from the State University of New York at Brockport. Her first job was in 1979 at WDON in Maryland in morning drive. She has also worked at WOL in Washington, D.C., under the direction of media mogul, Cathy Hughes and in Atlanta at KISS. While there, she also worked as a correspondent with Black Entertainment Television (B.E.T.).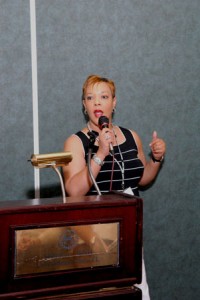 As a motivational/inspirational speaker, Monica speaks with audiences on various topics and moderates events, panel discussions and a host of other worthy causes. It's no wonder she has been chosen as a 2012 Honoree of 'Women on the RYSE'. To answer the question regarding what it takes to give back; it starts with caring. Caring in turn, moves one to action (within ones means). Giving back is not at all difficult and it does not require wealth; try giving to another in need, it can be quite fulfilling.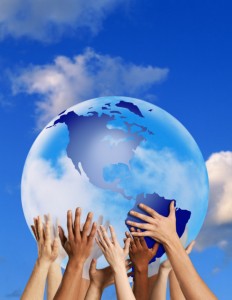 On a different note, if you are on the receiving end of Tom Joyner, Monica May or your next door neighbor, find a way to show your gratitude. Everything and everyone should have the blessing of 'replenishment', especially when they 'pour out' so much to others. 'Givers' want to see you succeed; greater yet, they 'care'. Let's applaud them for going that extra mile!