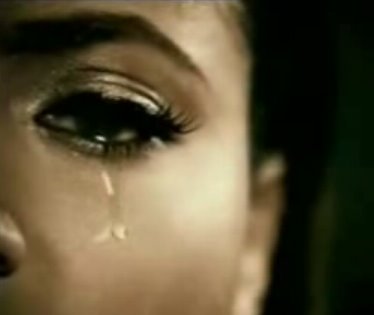 There's something I wanted to tell you but don't know where to start
I wish my words could save you from deceptions of the heart
I guess the first thing I would say is, always recognize your worth
If I've never said before, you're too precious to accept any hurt
Make no mistake, your heart will break, sometimes he'll let you down
But make sure his desire is to ease your pain when he causes you to frown
And if he ever hits you, I mean the very first time he lifts his hand
You turn around and leave right then, because he is not a man
I'm so sorry I never showed you, by the way I lived my life,
what it truly means to be a valued, loved and cared for wife
You never should have witnessed the beatings I would take
If I could do it over, oh the many changes I would make!
Trust me, never, ever feel that you must stay there for the kids
just think of how terrible it was for us every time I did
Think of how you wished that we had struggled all alone
Than to live in fear, no sum was worth the terror inside our home
Baby girl, please know that I loved you more than I can ever say
And I would do anything to have never failed you in this way
HE had the problem I realize now and I need for you to know
You played no part in my bad choice, be at peace, move on and grow
I pray you never fall victim to fear, my dearest
keep your head up and be brave
My last prayer is that you've heard my words
an echo from the grave….
By Danee Riggs
In honor of National Domestic Violence Awareness Month, for education and/or assistance please visit;
http://www.dm.usda.gov/shmd/aware.htm
It is my earnest prayer that no man, woman or child endure another day filled with violence and pain. But for those that are effected, there are many of us who care and who want you to get help and to live your best lives, fully and without fear.
Please visit http://daneeriggs.com for more educational and useful links.